After being invited by the publicist for Cooks & Captains, I headed to Park Slope, Brooklyn to sample the cooking of chef Tristen Epps. We wanted to sample many dishes, so the chef offered us smaller than normal portion sizes — other than his crudo, already tiny.
We started with the thinly sliced Hamachi poke ($12) with artichokes, eggplant and nasturtium leaves ($14) and the thicker black bass tirade with chilled sweet potato-pasilla broth, dukkah crumble and fresh mint created by chef Tristen Epps, formerly he as a sous chef for Marcus Samuelsson Group. The Hamachi earned him a finalist on the third season of ABC's "The Taste."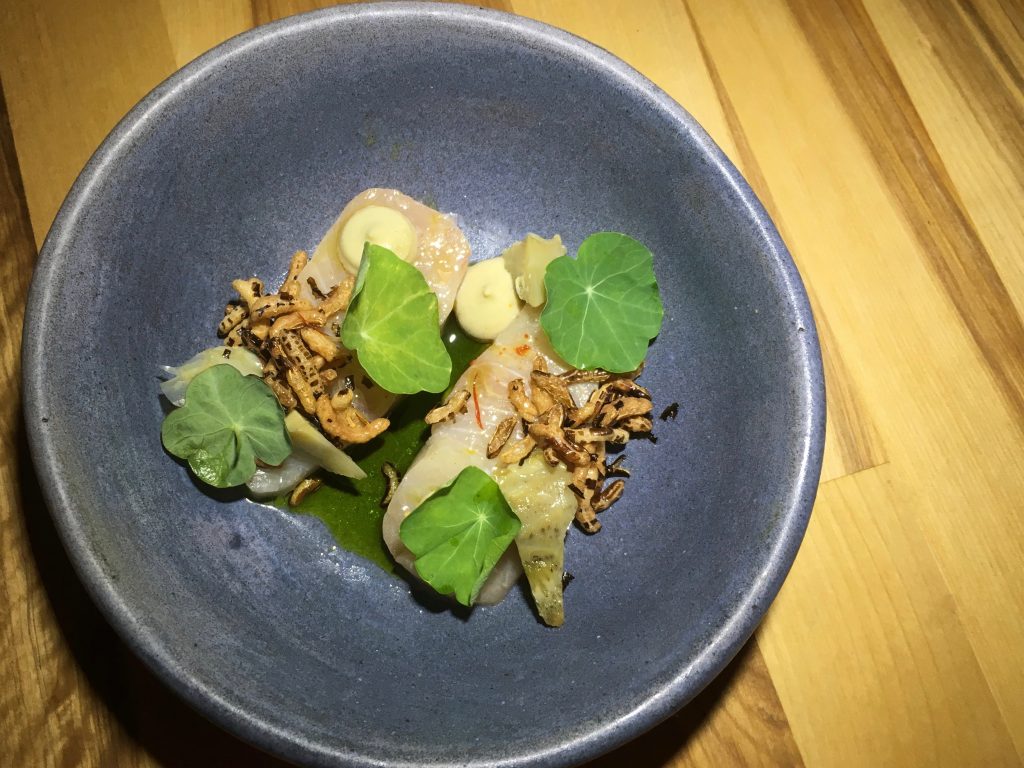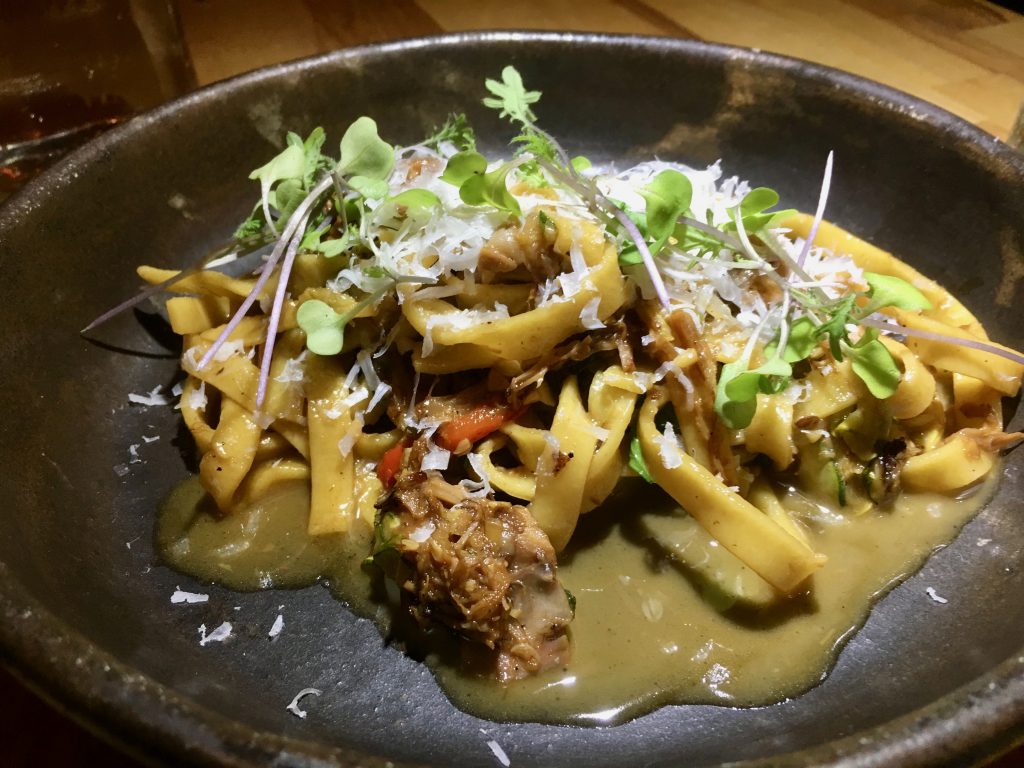 We then shared two half-portions of the housemade pasta. The squid ink-stained spaghetti with braised octopus, preserved tomato and a sweet green onion crema ($26) and the hearty braised lamb and thick long-flat ribbons (tagliolini) with squash and chili ($24).
From the woodstone part of his menu, we chose the Niagara-area Salt Meadow lamb ribeye served with kale (crisp and pureed) with mushrooms and raisins ($34) and added two of their sides ($8) – the unusual "charcoal" pee wee potatoes cooked in Chinese black vinegar and squid ink with housemade crème fraîche and the rotisserie veggies – that night consisted of … that night's. green whole beans, yellow wax beans, fennel, cipollini onions, gold bar squash and zephyr squash.
Tristen explained that he designs his dishes with "highs and lows… there's always somebitterness and sweetness, something soft and crunchy… I like to play with textures."
For the finally, we shared the two housemade desserts ($10) recommended – the chocolate sarcasm with chocolate crème, sliced plums and miso cajeta and the woodstone cobbler topped with vanilla buttermilk ice cream.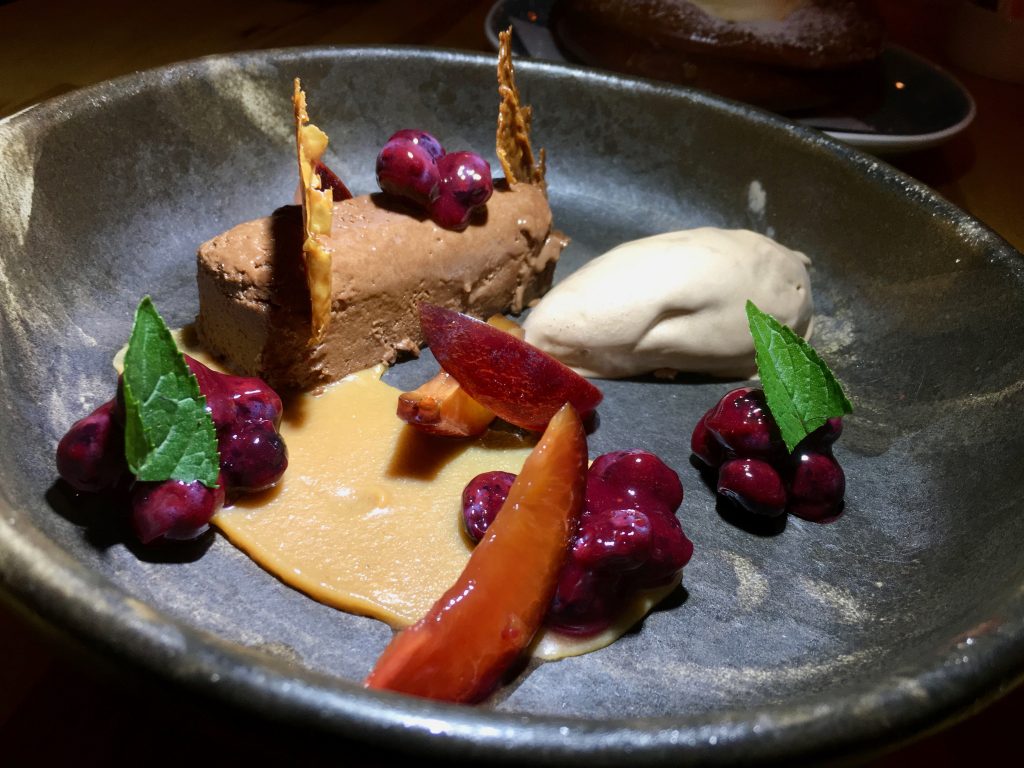 Cooks & Captains
Park Slope
254 5th Avenue
Brooklyn, NY 11215