Co., a pizza restaurant from Jim Lahey of Sullivan Street Bakery, is located right next door to the bakery on Ninth Avenue. I stopped in recently to sample their fare.
While waiting for my dining partner to arrive, I nibbled on their yummy mixed olives — Alfonso, Picholine, Castelvetrano and Gaeta — with garlic and rosemary ($7) while sipping a glass of Corvino ($14) 2013, Zenato "Veronese Rosso Alanera."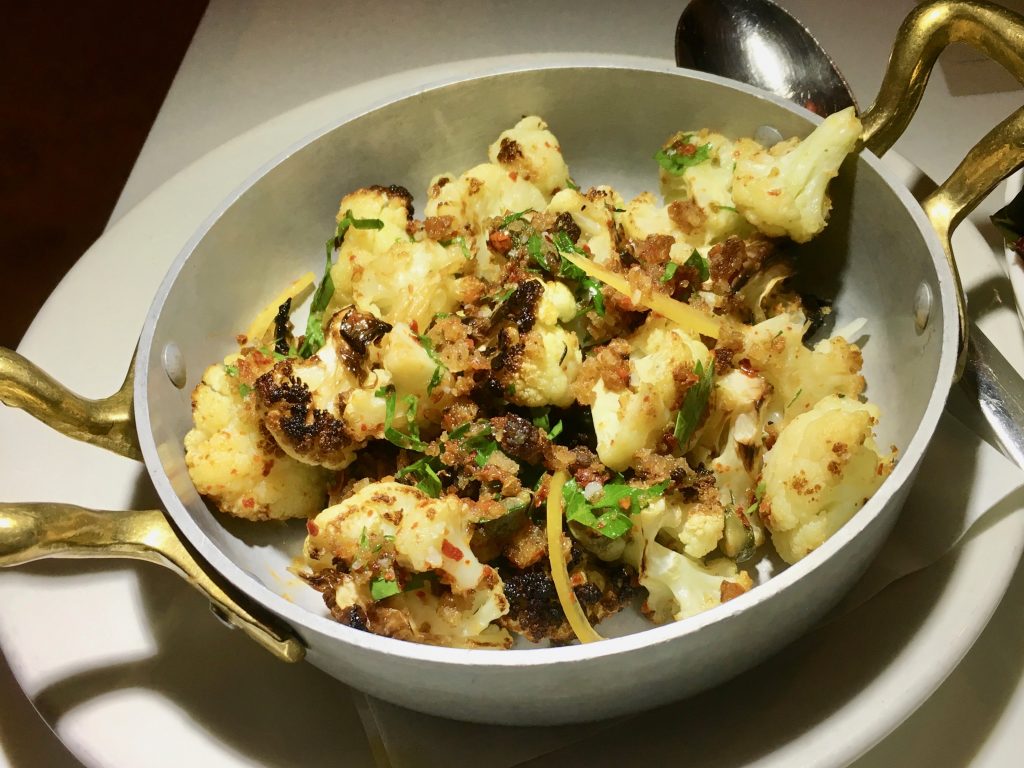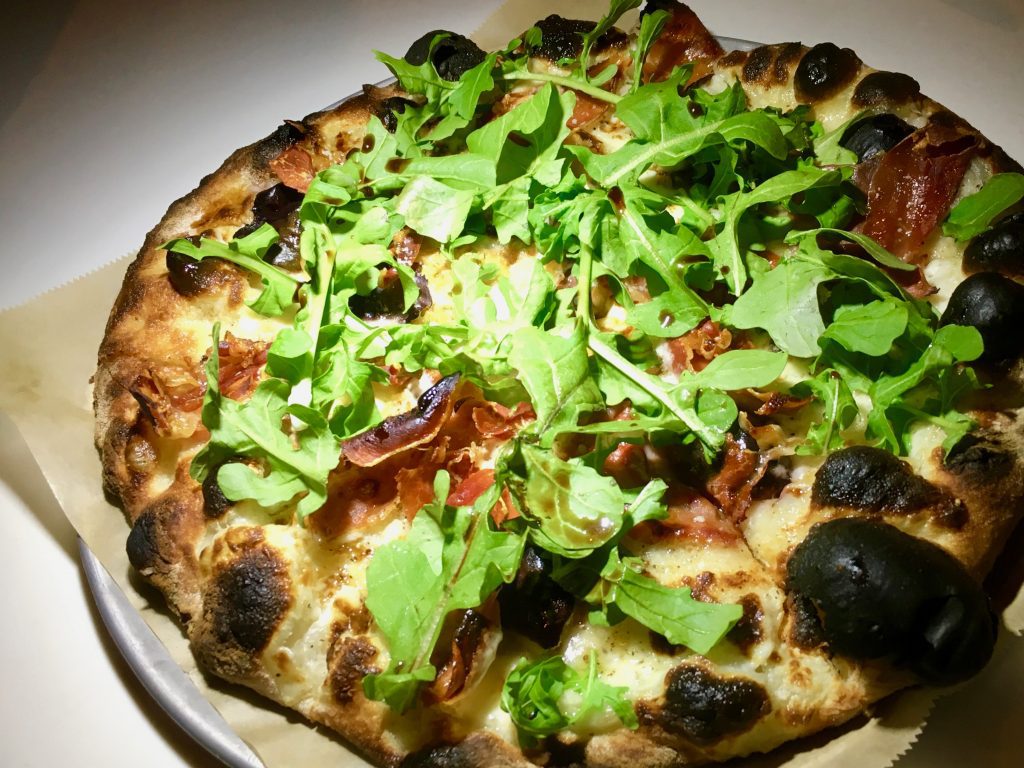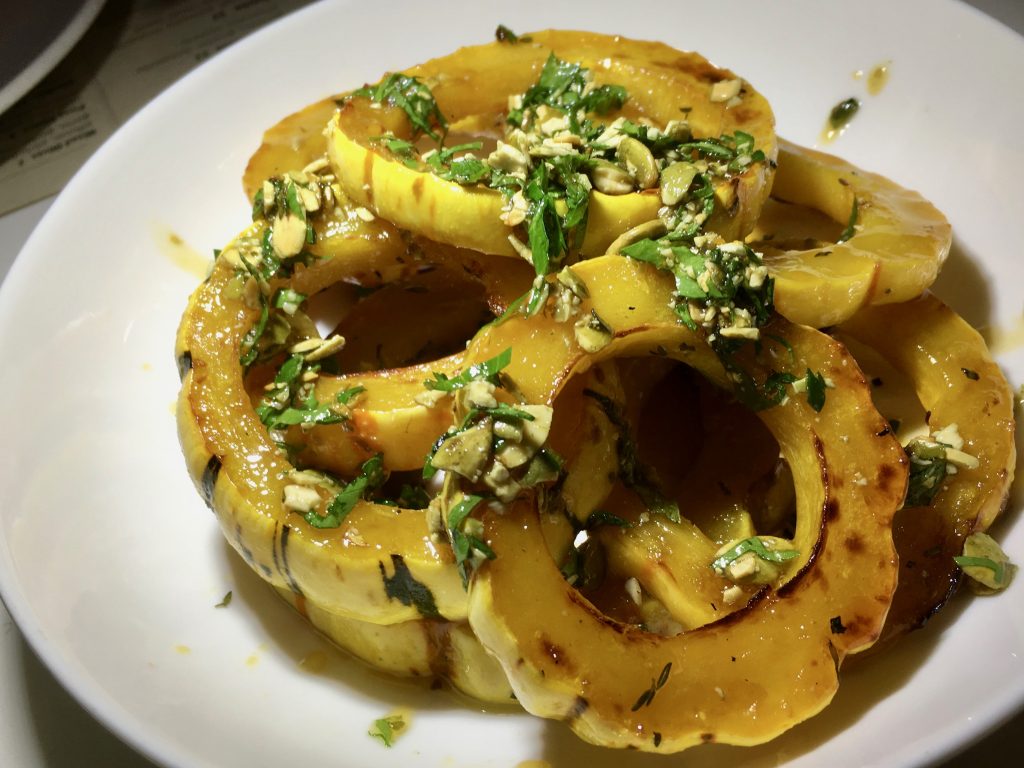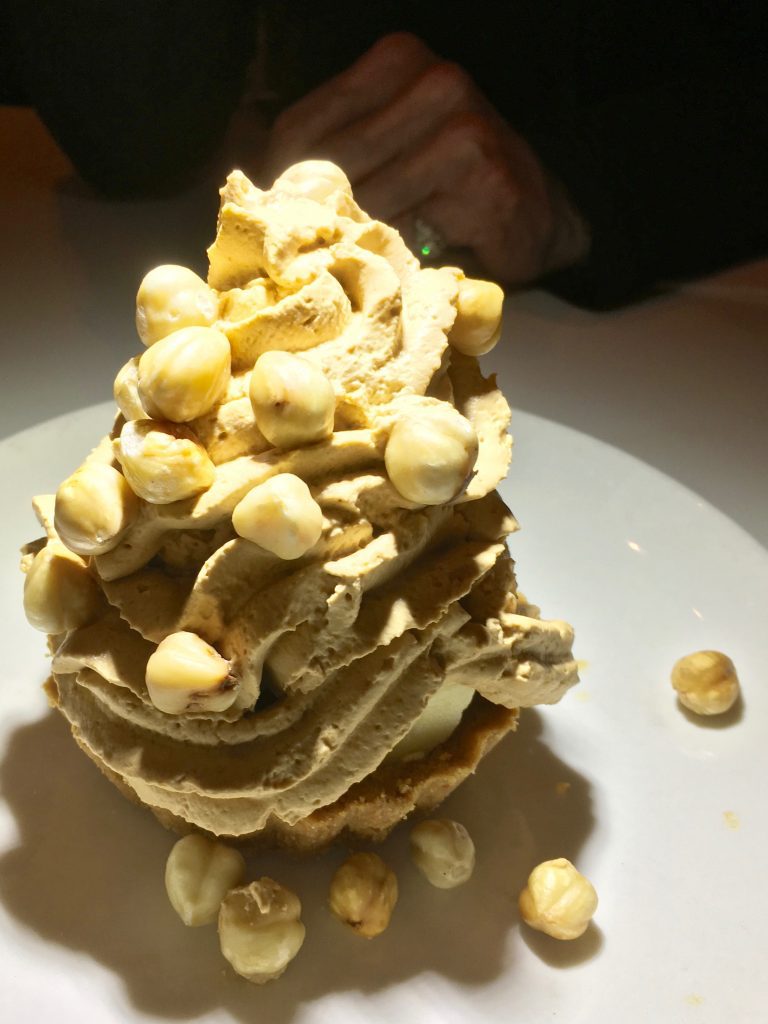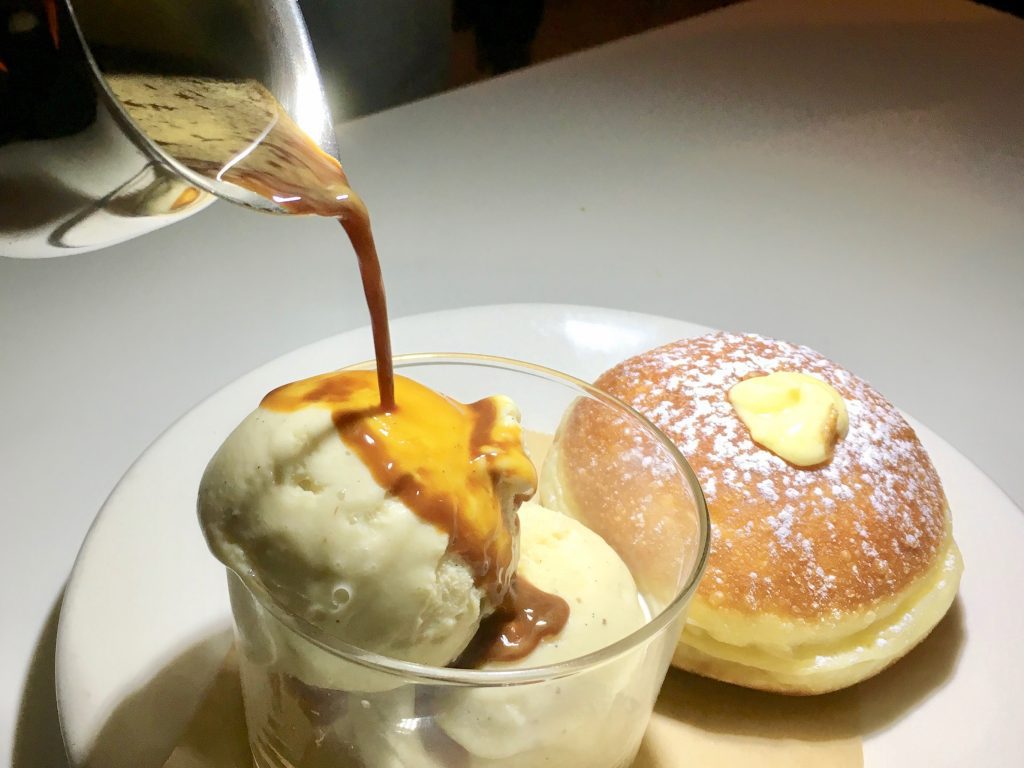 This is the place for gourmet pizzas. We had the special of the day — a perfect crusted fig and prosciutto ($24) one topped with fresh arugula. If it's available, don't miss it. We also sampled the classic Margherita ($19) and the meatball with caramelized onions and olives ($23). The pizza-loving man at the neighboring table swore that the Popeye ($20) with gruyère and spinach was the best pizza he ever had.
As their guests, we had small portions of their flavorful wood-fired vegetables ($12, each), including the roasted squash with pepitas, the charred cauliflower and the creamy parsnip and leek gratin ($12). I'd also recommend one of their lightly dressed salads, ours has rainbow radishes and cucumbers with toasted breadcrumbs.
Although we were too full for dessert, they offered us one of each. Bananas-lovers should indulge in that sliced fresh fruit piled high on a graham cracker crust covered with coffee cream, dulce de leche and hazelnuts ($11). We also shared the moist olive oil cake ($10) and the cream-filled bomboloni (a fresh doughnut from Sullivan Bakery next door!) along with vanilla ice cream topped with fresh espresso ($10).  Yummy!
Co.
Chelsea
230 9th Avenue
New York, NY 10001
(212) 243-1105