We'd walked past City Vineyard & Wine Garden at Pier 26 many times while going for a long Sunday walk. This time we made a reservation for brunch.
My friend ordered a sparkling rose ($16), I tried the Mezcalarita — a blend of mezcal, Aperol and Luxardo Liqueur in a salt and chili pepper rim ($15). The bar was awfully slow at filling our order.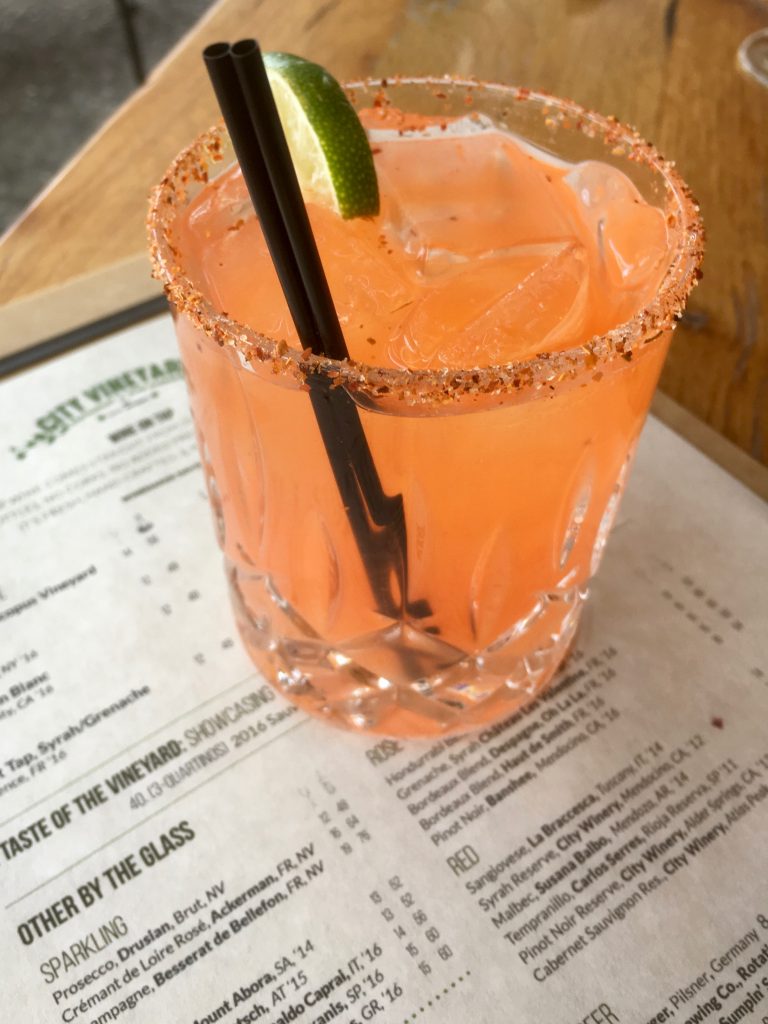 The restaurant is right on the Hudson, with a rooftop and regular outdoor seating, plus a dining room where the full-length windows were wide open making indoor outdoor. We had had a reservation, yet there was no seating for us outside, where we would have been seated beneath live grape vines with a better unobstructed Hudson River view.  We opted for the table by the open windows, which was almost like being outside — with the advantage of the nice breeze from the inside fans.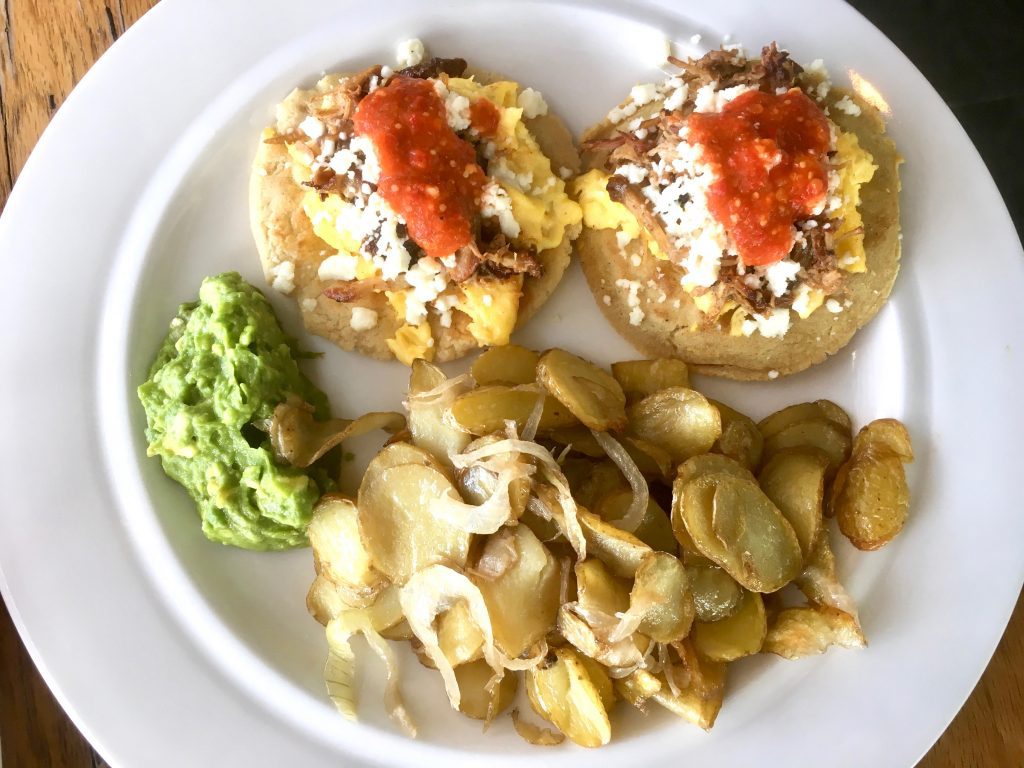 Once we got the drinks, we placed our order knowing how slow the service had become. We decided to share the gordita ($15), a handmade masa cake topped with pulled pork,
scrambled eggs, fresh salsa, queso fresco and avocado. That came accompanied by Lyonnaise potatoes that were sadly cold. While we were waiting to tell our waiter, we took a bite of the crisp corn cake, which had a nice heat kick but too was room temperature as if they had made it first and then waited for our hamburger ($19) to be done.
We indulged in the local blue cheese (+$3)  topped burger and fries while awaiting our replacement gordita. Sadly, although the replacement was hotter — the corn cake was doughy, not as crisp as the original one, the topping lacked the pizzaz of the cold one, and this one came with a salad.  We shared these details with the manager, who gladly took it off our bill.
I'd recommend an outing to City Vineyard on a nice weather day, to enjoy the Hudson view. Service is quite friendly.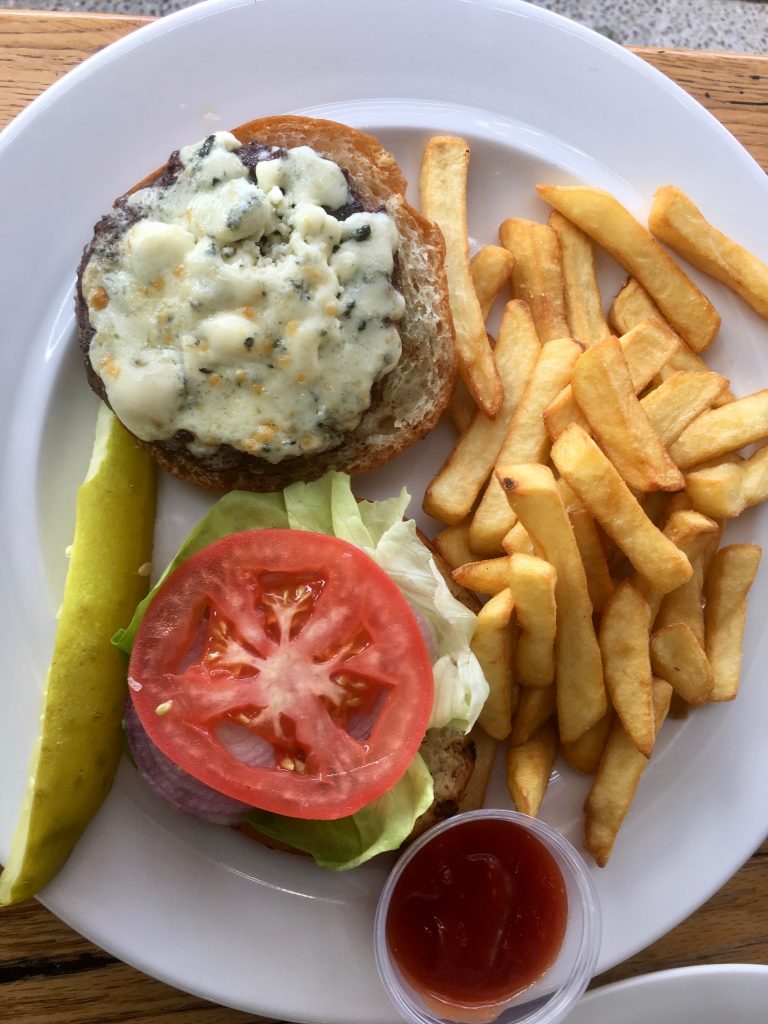 – bonnie

City Vineyard & Wine Garden at Pier 26
233 West Street
New York, NY 10013
646-677-8350