Desperate  Measures, the musical-comedy western loosely based on Shakespear's Measure for Measure, recently moved from the York Theatre across town to the New World Stages after what I heard was its three-time extended sold-out run. I went to see this show again, one that my friend Bill Castellino directed and choreographed and I enjoyed it as much the second time! Pure fun!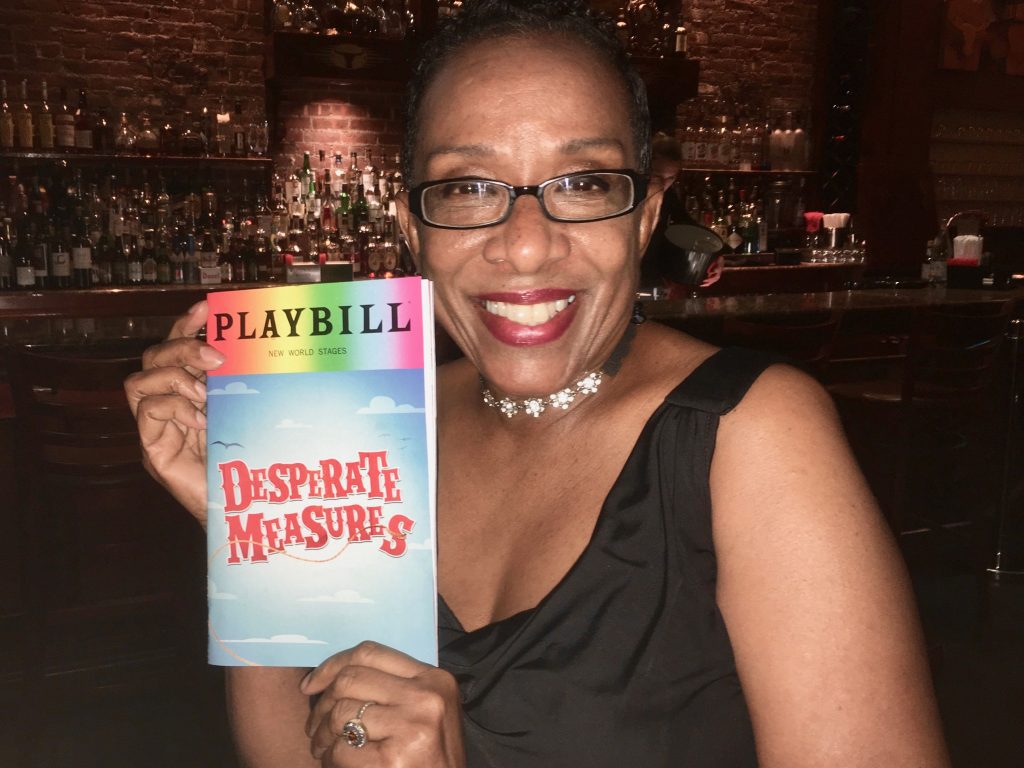 After the performance, I went with Bill and some of his friends (including actress Gayle Turner) across the street to Churrascaria Plataforma, a Brazilian steakhouse for a drink and nibble. Such a friendly place, I do recommend for drinks after theatre and heard that that is what it's best at. We shared their perfectly acceptable salgadinhos, small savory filled Brazilan pastries similar to empanadas. We ordered a mixed platter of the pastries (12 pieces for $16) — four croquettes filled with cheese, four with yucca and cheese and four with dried salted codfish (Bacalhau). The latter was my favorite.
As I mentioned, I'd recommendChurrascaria Plataforma for a drink and nibble before or after theatre.
Churrascaria Plataforma
Theatre District in the Belvedere Hotel
316 West 49th Street
New York, NY 10019
(212) 245-0505