Silly me. I had walked past the Jue Lan Club on West 20th Street many times, thinking it was a private venue in The Limelight Church. It's not, instead it's a wonderful Chinese restaurant open to the public!
I recently enjoyed their hospitality when invited in to sample their menu. We began with cocktails. The Madame Adventurist ($16) caught my eye and tickled my palate with its spiciness from the Szechuan chilies added to the tequila, the Ancho Reyes (a spicy liqueur from ancho and poblano chiles) and agave.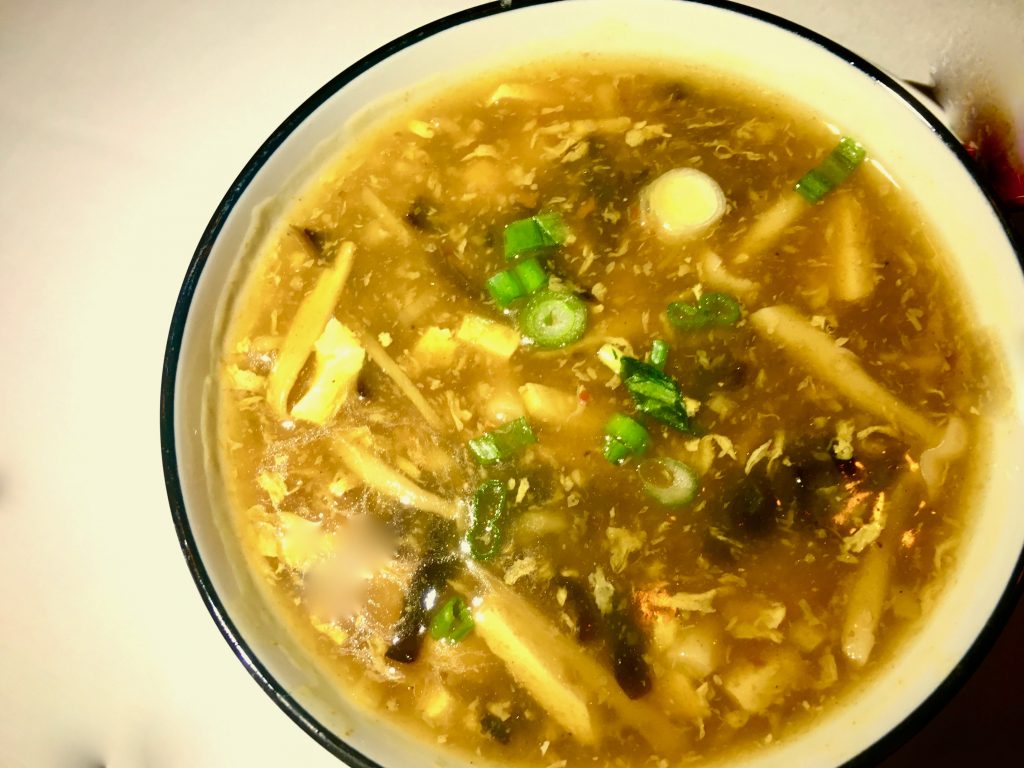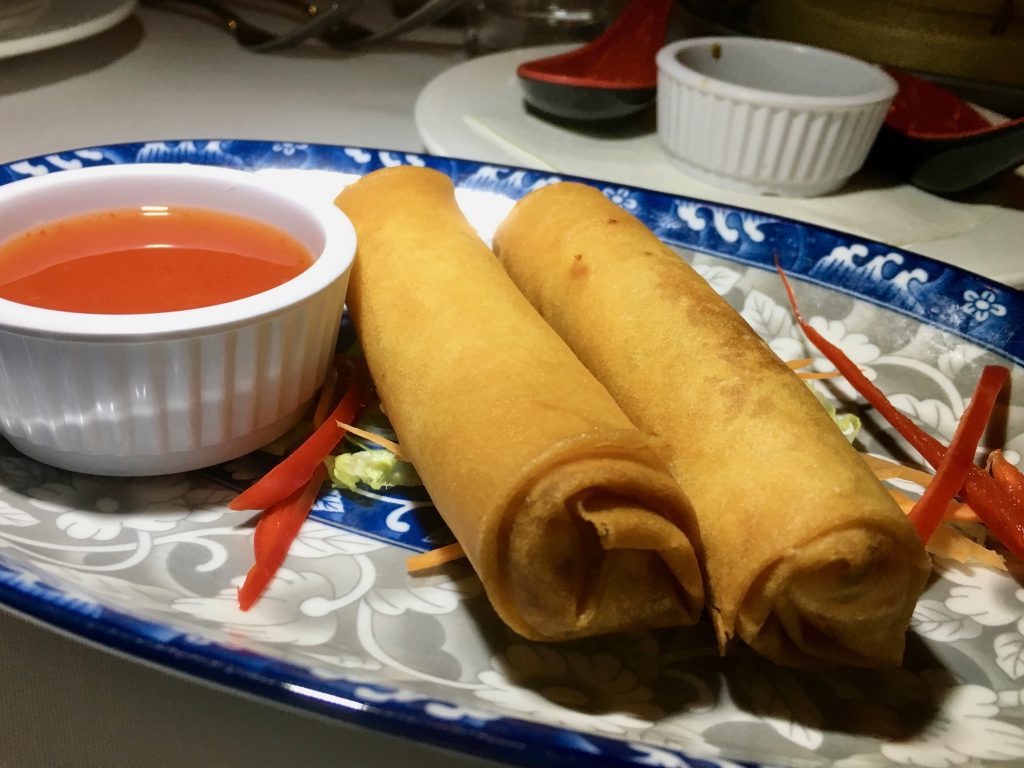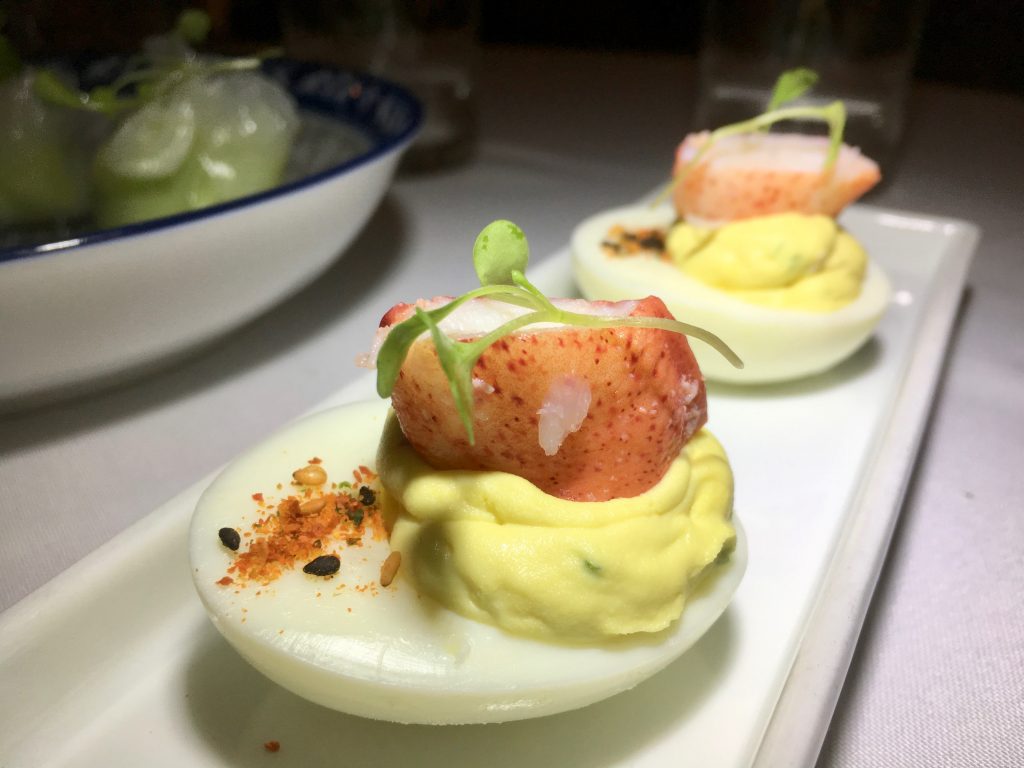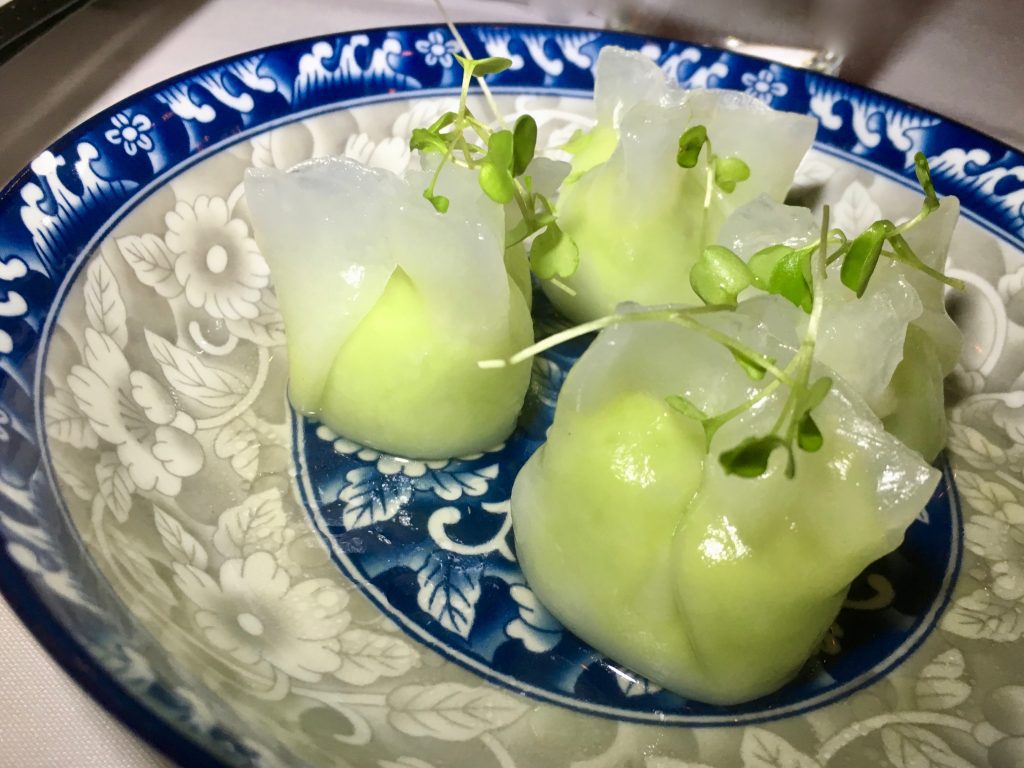 Our first app was dumplings filled with pureed edamame, drizzled with truffle oil and sitting in miso broth ($18 for 6). I preferred the crab & pork soup dumplings in beef broth ($15 for 6), the yummy deviled egg topped with lobster ($16 for four) and the crisp lobster spring rolls with a sweet 'n sour dipping sauce. Next, their hot and sour soup with various mushroom, bamboo shoots and tofu; one of the best I've had in quite a while ($8).
Do not miss their Beijing chicken with whole walnuts in a red bean sauce served in a crispy rice paper shell ($26) or their unusual duck and kimchi fried rice. I'd return for both! Also unusual are the prawns prewrapped in spinach to impart a green color along with sauteed veggies and cashews ($32).
Although stuffed from the multi-course meal, we did indulge in the incredibly decadent chocolate mousse cake with caramel sauce and salted caramel popcorn.
Worth the trip!
I should note that you can dine outside on their patio once the weather again turns warm.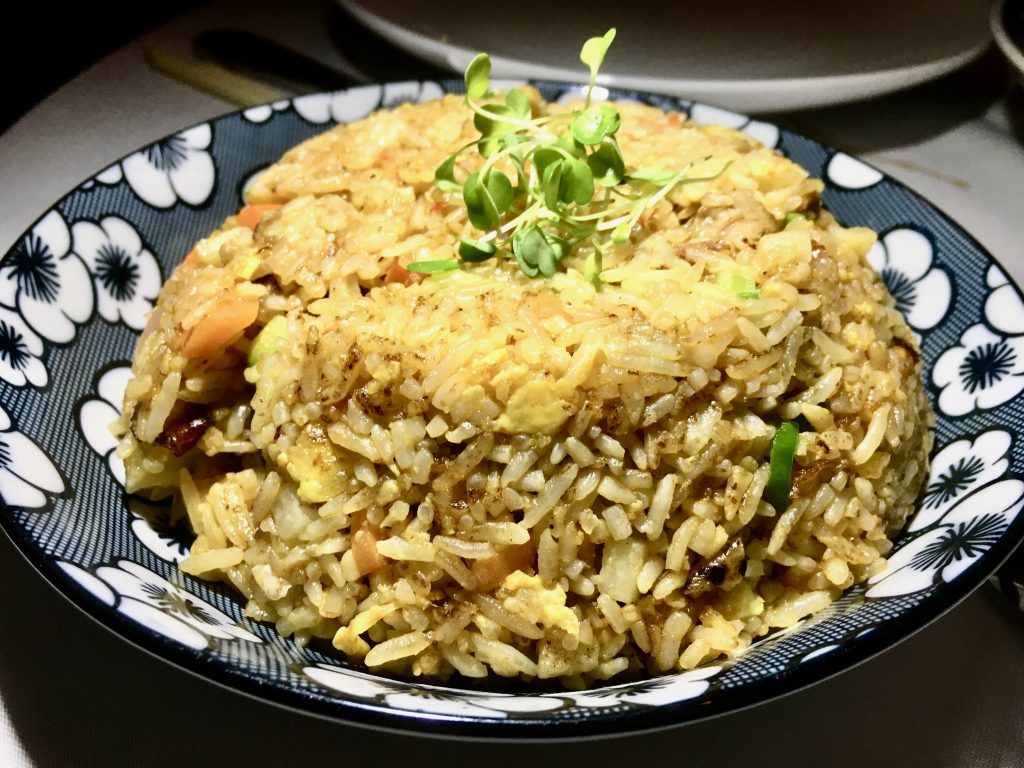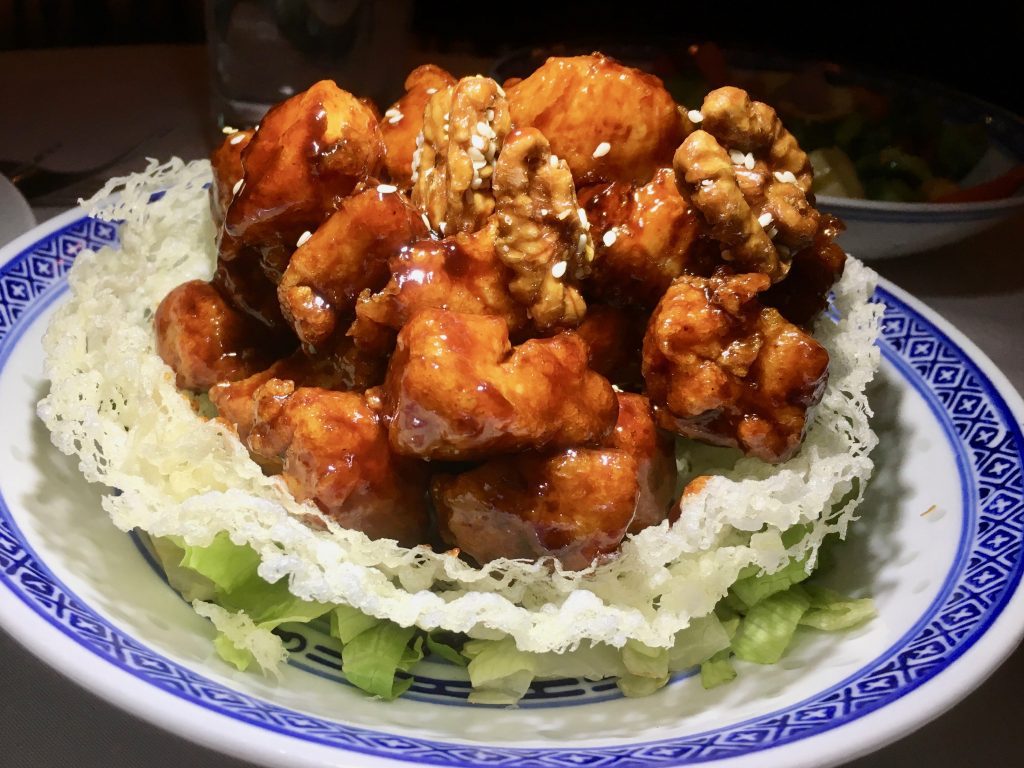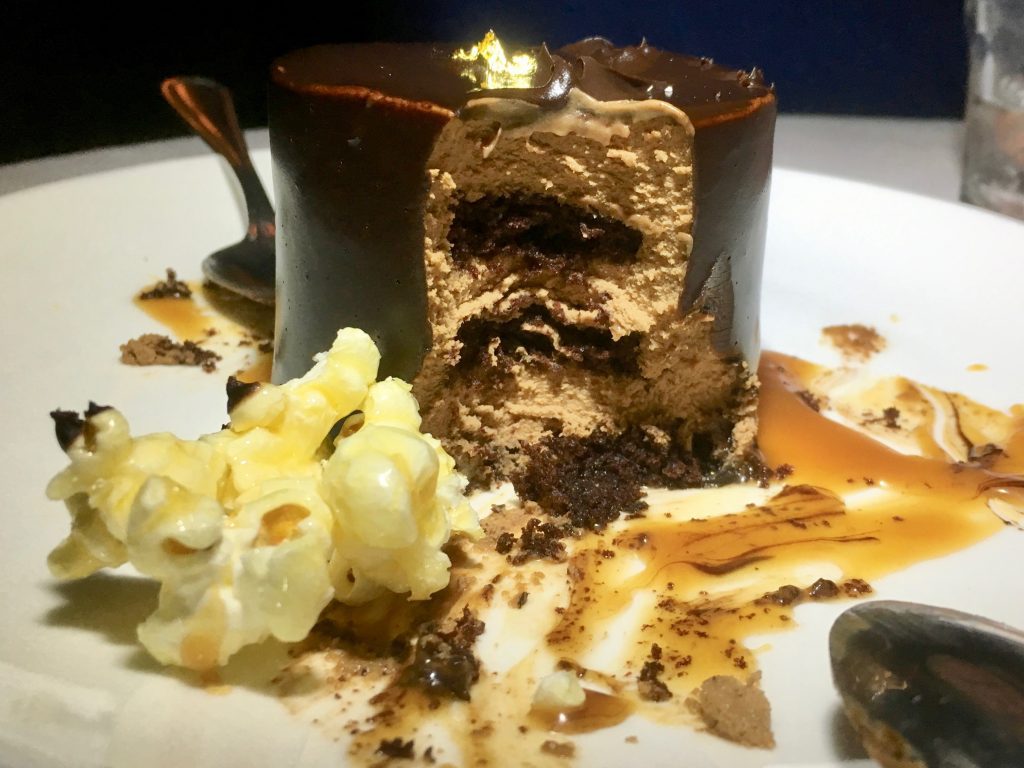 Jue Lan Club
Gramercy-Flatiron
49 W 20th St
New York, NY 10011
(646) 524-7409