American chef and restaurateur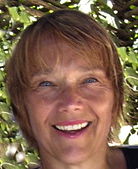 Bonnie: I got the news that Charlie Trotter was found dead in his apartment in Chicago on my phone while sitting at a Wüsthof luncheon at the Beard House. I — like the rest of the culinary world — was shocked. Charlie was only 54.

Charlie and I actually bonded not only over food, but over gymnastics, too. When we met in the early 90s and Charlie discovered the mutual talent of our youth, he put his hands on the rug, his feet in the air and began walking across the floor at the Fancy Food Show reception. He looked at me and expected me to do that same. Thank goodness I was wearing a dress.
The first time I at ate at his eponymous restaurant, I made sure I dressed appropriately to keep me from having to turn upside down… just in case. When Charlie noticed me in the dining room, he came out of the kitchen on his hands. The other patrons in the dining room were a tad bewildered. I just smiled – as I'm smiling now thinking of him – and missing him. He died way too soon.
I know that others felt that same and so I reached out to the community and asked for remembrances…that's what follows.
Susan Ungaro, president of the James Beard Foundation — The first time I met Charlie, he was being interviewed at the FCI (French Culinary Institute now ICC, International Culinary Center ) about the role of the chef.  I remember he talked about what makes a great chef and he spoke about how chefs are like mu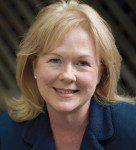 sicians; their ingredients are like notes.  He even spoke about how his father must have known he would be either a chef or musician because he named him after Charlie Parker, the great jazz artist.
Today is truly a sad day for the James Beard Foundation, but we are also feeling glad that we honored him last year with the 2012 JBF Humanitarian Award. After the numerous awards he received for his excellent artistry as a chef, Charlie probably most appreciated being recognized for giving back to his community.  Click here for the James Beard Foundation's tribute to Charlie.
Geof Drummond, Producer — So so sad to hear about Charlie Trotter. A real loss. He elevated Chicago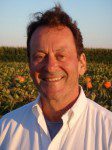 from a great steak town to fabulous fine cooking, and did it with graciousness and generosity. Charlie came to Julia's house in Cambridge to shoot an episode on Master Chefs with us…I still remember the look of excitement on Julia's face as she checked out those just-picked giant diver scallops brought down from Maine. And Charlie was just as excited as Julia — he wanted her to love and bask in the flavors of the ocean, as well as, [per Julia], "his ability to marry 'the earth, sea, and sky in a fruit driven cuisine'."  His sudden death speaks to how easy it us to say "next" when someone steps out of the light … he will be remembered and feted in memoriam. Would that he could share in it.
Carolyn O'Neil, Author, The Slim Down South Cookbook; Healthy Eating columnist, The Atlanta-Journal Constitution — Charlie Trotter was always quick with a smile and went the extra mile. That's how I remember him. As a CNN correspondent covering food, nutrition and cuisine I had the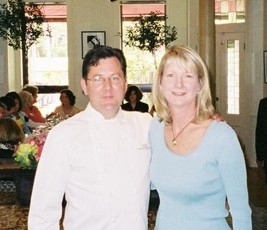 opportunity to interview Charlie several times and dined at his restaurant in Chicago a few very memorable times. It was exciting because you knew every little detail was being watched over and attended to at every moment. Once at the end of the meal I was invited with my friend to come see the kitchen and we were asked to just leave our purses at the table. The kitchen tour commenced and then as we were led to the door to say our goodbyes, our purses were perched on the reception table along with a few goodies wrapped in pretty paper with Trotter's signature T.
Perhaps the two most favorite memories include a short one and a long one. I ran into Charlie at the Aspen Food & Wine Classic in the early 2000's at the Thursday night opening reception. He was holding a big tin of caviar and offered me a big spoon of it! Decadence, daring and delightful!
The longer memory was a beautiful luncheon held at Charlie Trotter's during the National Restaurant Association meeting in Chicago. I asked if he would do a Monday lunch for the spouses of the NRA Board of Directors and cook recipes from my newly released book, The Dish on Eating Healthy and Being Fabulous!  Well there were three problems: he is not open for lunch, he is not open on Mondays and my recipes aren't exactly Trotter worthy!  But, he said YES and the ladies were treated to what we knew was an otherworldly nobody-gets-to-do-this experience.
Charlie did it for me. Charlie was there for me. And those recipes never tasted so good.  Rest in peace my friend, Charlie Trotter.
Joan Holleran Driggs, editorial director, Stagnito Media — Charlie hosted a luncheon at his restaurant during NRA — I think this was 1999 (you were there, so maybe you have a better idea on the date). Julia Child was the guest of honor, and I remember Charlie taking Julia on a tour of his newly opene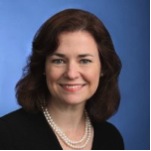 d show-kitchen, and he was beaming like a proud child showing his mother his prized paper/artwork from school.
That same day, you (she's referring to me, BTL) encouraged him to do a handstand for us — he flipped into a handstand! It was astonishing. I shared the incident with a friend, and sure enough, when he went to Trotter's he ran into Charlie near the bathrooms (narrow space). He asked Charlie if the handstand story was true; and Charlie dropped into a handstand. We all know how exacting a taskmaster he was in the kitchen, so to see him dial up the whimsy while still "on" was memorable.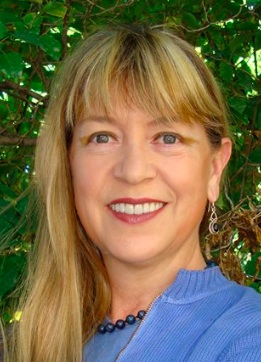 Sally Belk, former Senior Editor, Bon Appetit magazine — A twelve-course meal (with carefully selected wines) at Charlie Trotter's over a decade ago was one of the most memorable meals of my life. I was in great company (fellow Bon Appetit editors) so Charlie had a great time feeding a bevy of curious foodies! I have all of his books (signed, of course) and I treasure them as I treasure that fabulous, delicious evening. Thank you, Charlie Trotter. Your genius lives on.
Steve Dolinsky, Food Reporter ABC 7 (Chicago); The Chicago Tribune; The Globe & Mail (Canada) — He may have had some demons in the past year, but there is no denying Charlie Trotter's influence in Chicago. I realize his food was not for everyone — certainly few could afford a full-blown tasting menu — but think about this: he opened in 1987, light years ahead of any other chef in America, and was doing some pretty cutting edge work long before the term "celebrity chef" and the Food Network. As I've been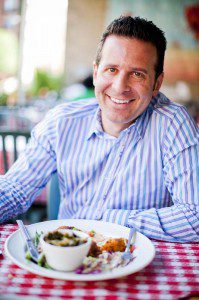 lucky enough to travel the world, nearly everyone I've ever come in contact with asked me about Trotter's as soon as I told them I was from Chicago. It was literally like Jordan, but in the food realm. Trotter's was one of the few places in town visitors and tourists and conventioneers would make a special point of eating in, bringing our beloved city accolades and garnering attention from the "flyover averse" NYC-based media. Not only that, but think about how much richer (and delicious) our city is, as a result of the young men and women who've passed through his hallowed doors: Urban Belly, Belly Shack, Boka, GT Fish & Oyster, Grace, Yusho…not to mention Salty Tart in Minneapolis and now Spago in L.A. (pastry). The man was intense, no doubt about it, but you had to respect the fact he was self-taught, tireless in his promotion of Chicago as a culinary destination and way ahead of the curve in terms of sourcing ingredients and presenting them in new ways. Heartfelt condolences to his wife, Rochelle and son Dylan. The city lost a legend.
Mary M. Rodgers, Director of Marketing Communications, Cuisinart and Waring Products — I first met Charlie Trotter in the early 1990s when the company I worked for at t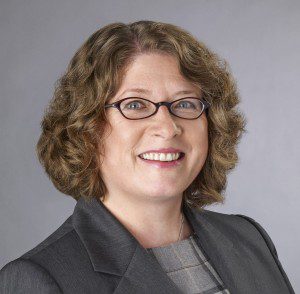 he time sent me to Chicago to find a place to have an event for the International Housewares show. On one of my first solo business trips, I dined at Charlie's restaurant; the entire time I pined to be sharing the experience with a partner. And, of course, we had the first of many amazing food experiences at his restaurant. Though I had traveled to Europe and dined at some very well established restaurants, this was the launch of my joining the ranks of "foodies." Charlie impacted many people through his work even those not directly in the hospitality industry. He was well respected and will be sorely missed. 
Amy Barr, foodie emeritus — Long, long before my former employer, Horizon Organic Dairy, became a well-known household brand, I planned a food-editors' dinner at Charlie Trotter's and also invited my food-loving boss and his wife. As I recall, the dinner lasted at least four hours, probably five.
All on their own, my guests made the night fairly memorable, because Mr. Trotter simply had to come to our private dining area to meet his fellow foodies. And, upon Trotter's arrival, the now-blogger who sends you this weekly missive (but who will remain nameless!) just had to remind Trotter – a former gymnast, himself – that she, too, used to spend hours on the floor. Of course, the noteworthy Trotter, whose namesake restaurant had just started entering the ether to food stardom, had to demonstrate that, indeed, he still had it.
What, might you ask, did he have, besides a fab restaurant? He quickly performed some handstands to his cheering fans. My boss just loved the action.
Not more than a year or two later, I became part of that fledgling company's management team and was promoted as the company's first female VP, helped handle the IPO, garnered some great stock options, etc. I think I owe it all to my foodie guests and, especially, to Chef Trotter.
PS: While we were dining in our little private haven, Julie Child and her friends were in the kitchen enjoying their course-after-course-after-course dinner.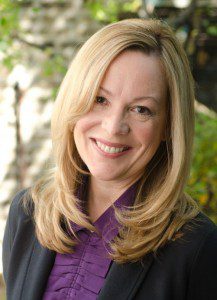 Janet Helm, blogger at Nutrition Unplugged.com, and author of the Food Lover's Healthy Habits Cookbook — Everyone was stunned by the sudden passing of Charlie Trotter, but I think we took it especially hard here in Chicago. We were proud of him, and I think recognized that he helped put Chicago on the map as a fine-dining destination. We have him to thank for so many things — including the training of our town's most accomplished chefs. I will never forget the first time I had dinner at Charlie Trotter's, and it was more years ago than I'd like to admit.  He came to our table and graciously signed my cookbook (his first). I don't live far from Trotter's now shuttered restaurant and I would frequently think of him when I would drive by. I only wish he could see all the tributes pouring in and could appreciate the tremendous impact he had on American cuisine and the lives of so many culinary professionals.
Caroline Stuart, Co-founder James Beard Foundation — Among my personal "Charlie memories," this is my favorite and I always smile when I think about it. Years ago I was in Chicago for a trade show and Charlie invited me to come for dinner. He told me to come earlier to his office so we could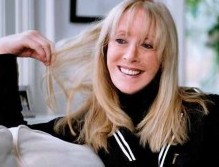 visit, and his mother wanted to come later to say hello. I went and was welcomed with a chilled bottle of champagne and two glasses. When it was time for dinner, I heard that my dinner guest wasn't going to be able to come. I didn't mind at all, but Charlie didn't think I should eat alone. After being seated, Charlie disappeared, then came back and whispered, "Are you opposed to a blind date?" I didn't. He continued, " because I have one for you." My dinner date was a delightful friend of his, in town from LA. Later his wonderful mom, Dona Lee, came latert for a long time, we went downstairs for drinks, and on my way out, Charlie had a beautiful bag of goodies for me.  It was a fabulous and perfect night. I love that story. What a guy!
– bonnie