Just north on Tenth Avenue past Charlie Marshall's first restaurant, The Marshall is his newest Dianne and Elisabeth, named after Charlie's business partners' mother and his own mother. D&E opened in 2016. Like his eponymous restaurant, this is also farm-to-table small plates with main courses inspired by seasonal ingredients.
I've been twice recently. The first time, a group of us stopped by after seeing the Broadway version of the iconic movie Pretty Woman, a show that we all thoroughly enjoyed. Most pundits did not, click here for a complete review. The second, we were Charlie's guests.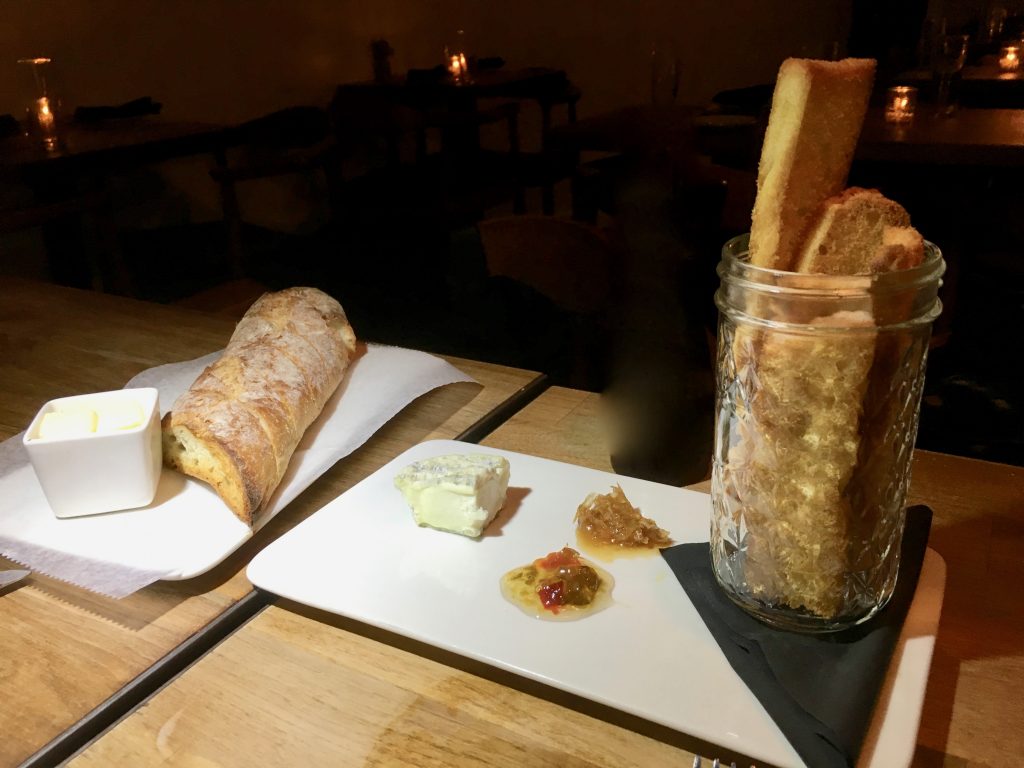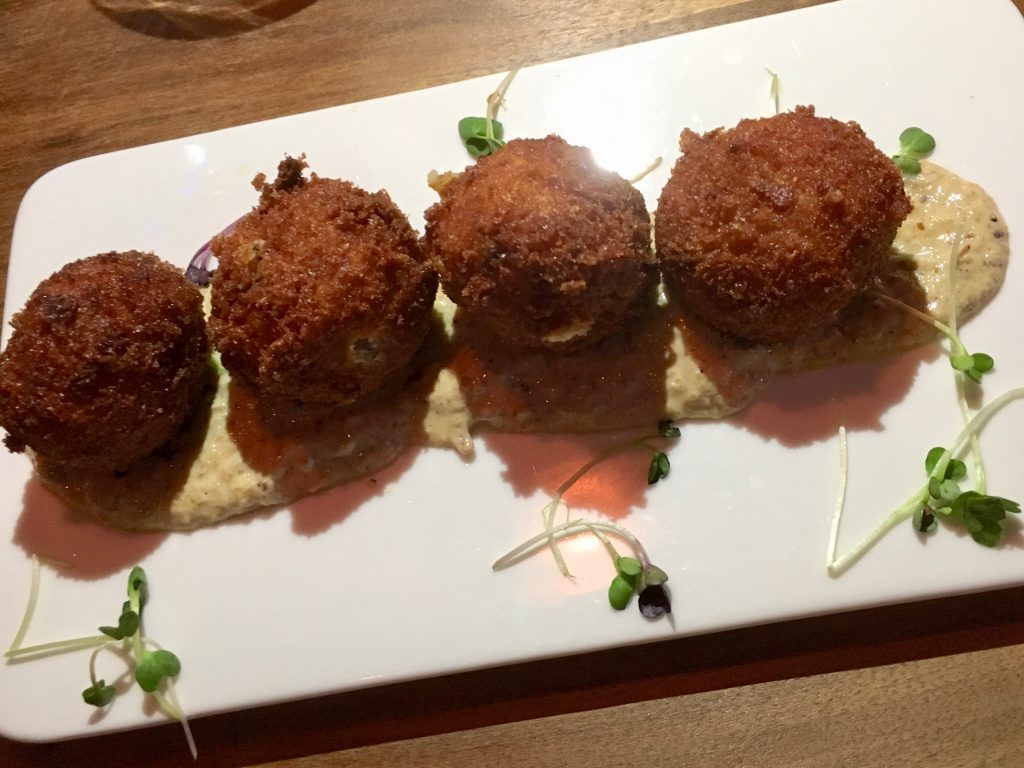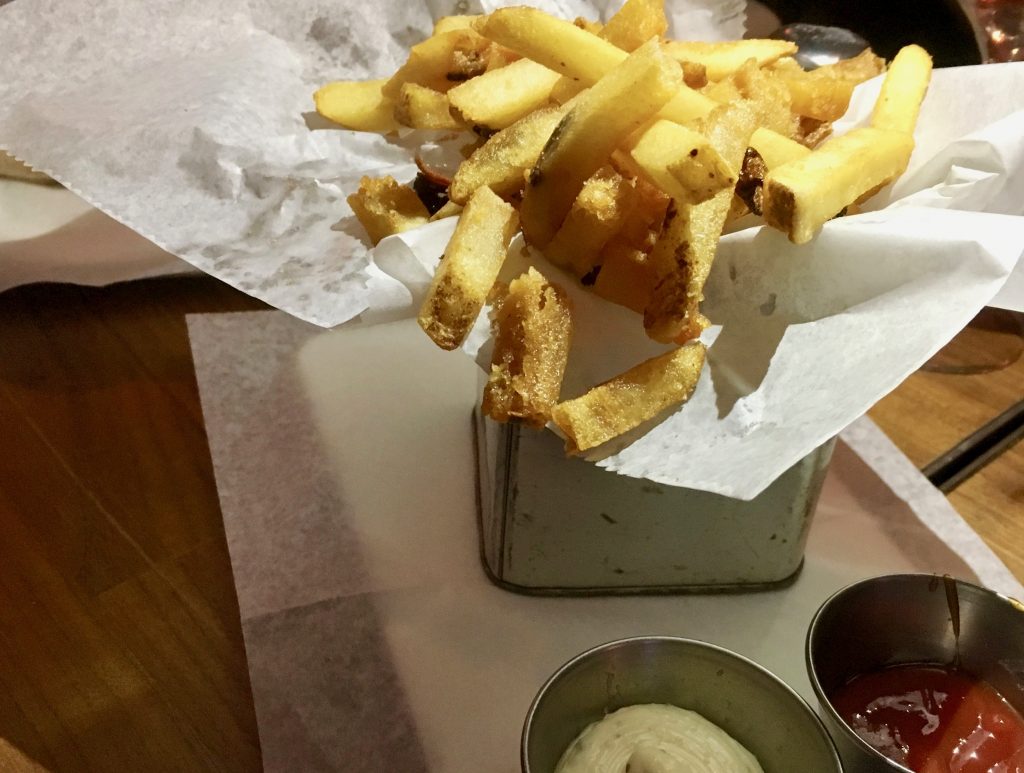 Since I sampled so much, I'm sharing the dishes that I am suggesting you try.  I can never resist fries!  These crisp shallot French fries come with homemade ketchup and lemon garlic aioli ($8) for dipping.  I would like the yummy crispy bacon and cheese croquettes even more with additional caramelized onions ($14).
It's hard to resist the oven-roasted French bread with garlic herb butter ($4) especially spread with  Bonne Bouche and red hot pepper preserves ($6). This ash-ripened Vermont goat cheese ($6) is only one of many from his menus of cheese and charcuterie.
The Jersey ridge farm organic slider comes topped with cheese and onions (two for $25).  The harissa-seasoned multi-colored carrots added a nice contrast to the richness of beef.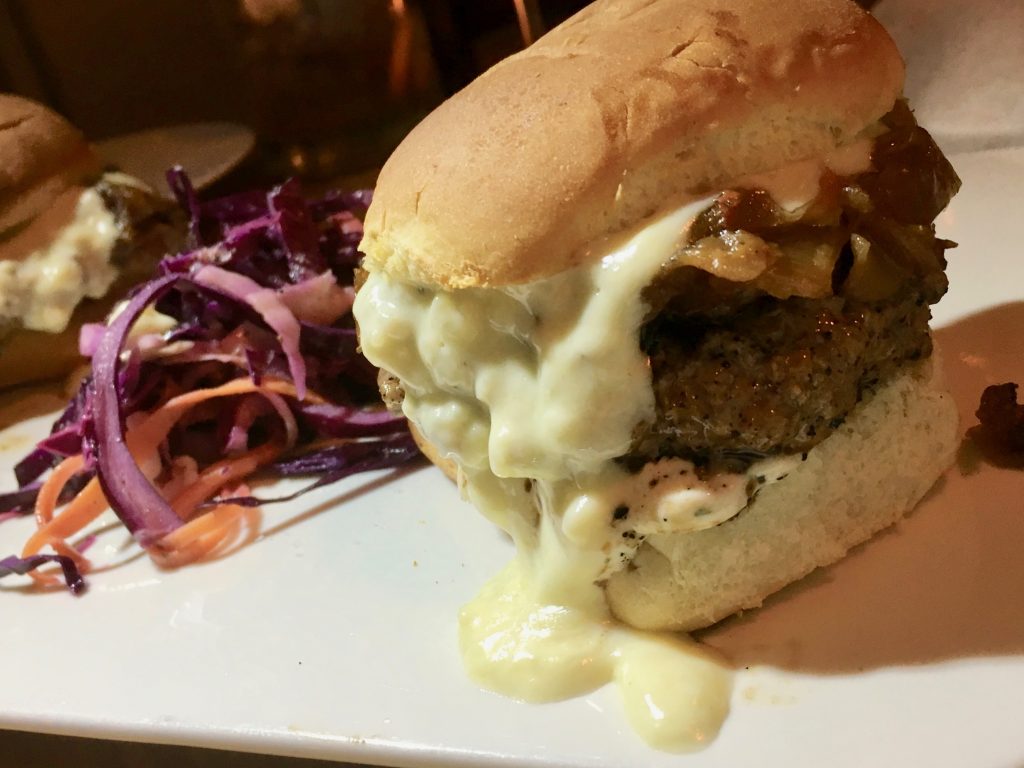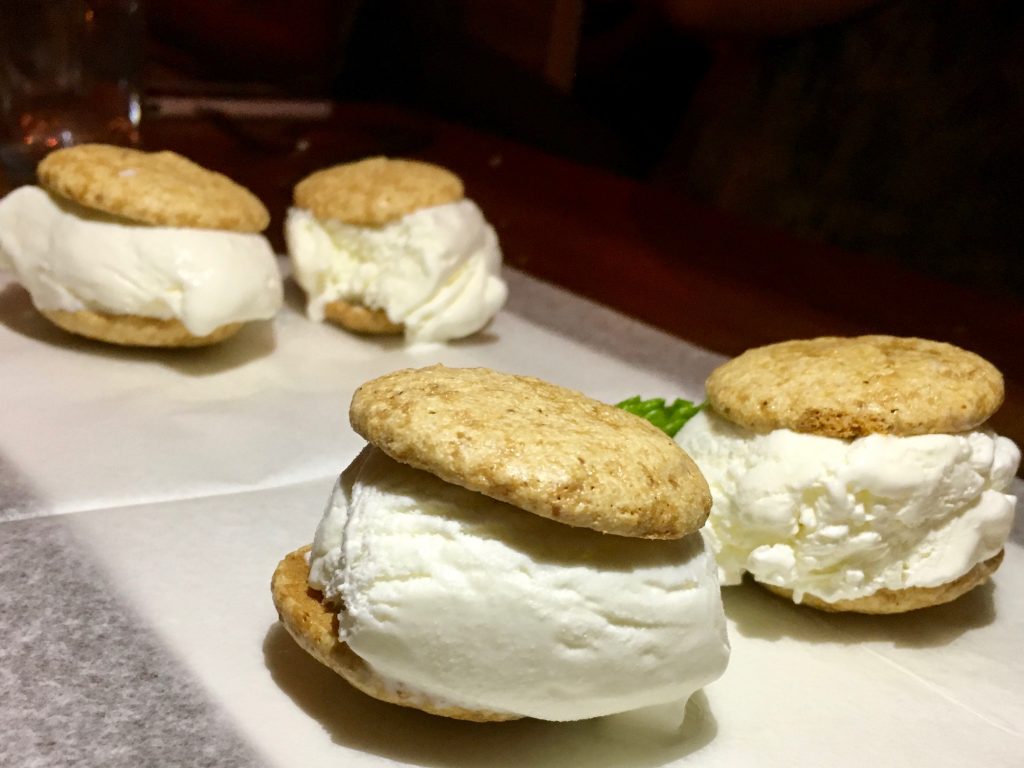 Each time, we ended with bite-sized Sammies made from hazelnut cookies and sweet cream ice cream ($9 small; $14 large portion). A perfect small ending to the meal.
Dianne & Elisabeth
Theatre District
644 10th Ave
New York, NY 10036
(212) 247-3039