To celebrate my friend's big birthday, we planned an entire Hudson Yards day starting at an art exhibit at The Shed. We're still laughing about Trish Donnelly untitled and basically unlit art installation — except for the natural light coming through a verticle opening — in a capacious room filled with large redwood tree trunks with bandages on the cuts and a pile of branches. Like other attendees, we kept looking for more! There wasn't any.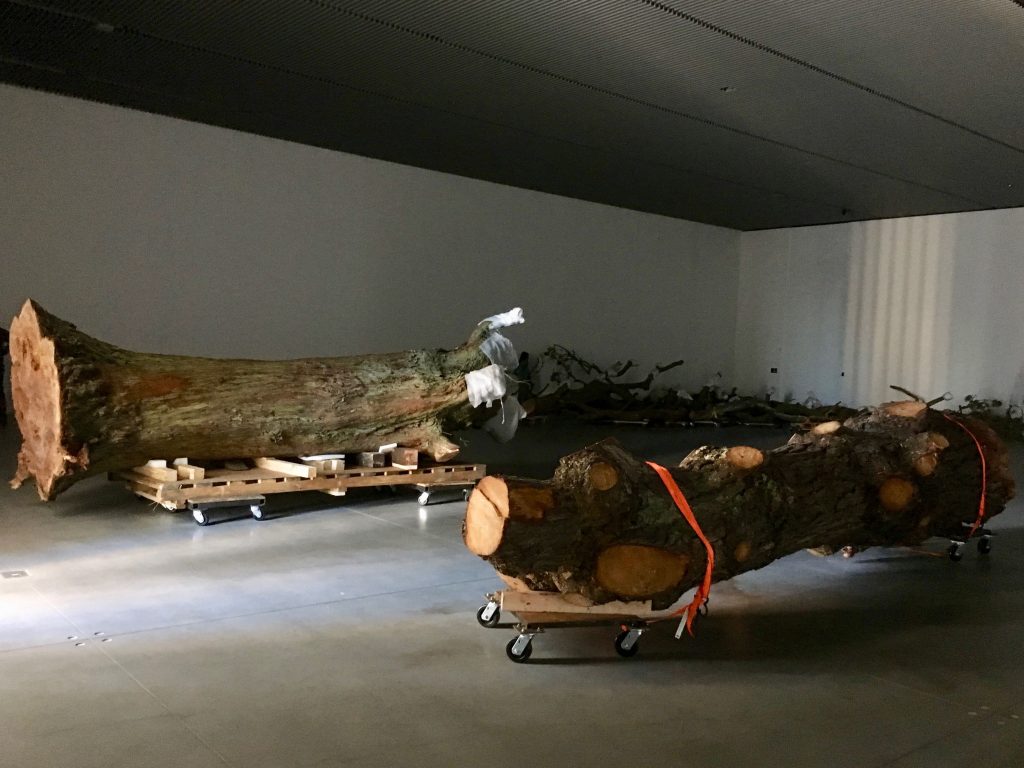 We used our extra time that we had allocated to the art show before walking The Vessel to sample the just-opened Cedric's, the only place to get a bite inside the Shed. It's a Danny Meyer (Union Square Hospitality) no-tipping bar that opened late April.
From the cocktail menu, the birthday girl tried the refreshing Peacock Buck that blended rosé wine, dry vermouth, sweetener and ginger, then adding soda to turn it into a spritz ($16). Two of us enjoyed their version of a vodka martini ($16) served up with two vodkas, Lillet Bland, dry vermouth and cucumber. I'd recommend that.
We nibbled on the marinated olives and Marcona almonds ($7) while waiting for our gooey grilled cheese sandwich oozing Fontina, Gouda, Provolone and Comte cheeses ($13).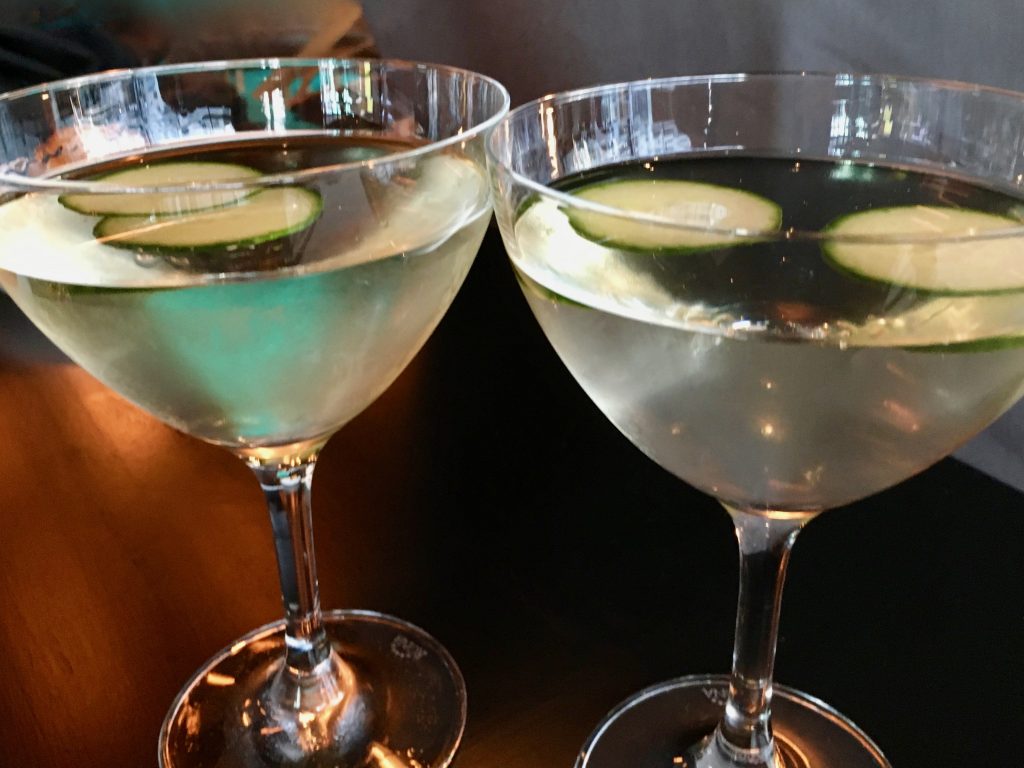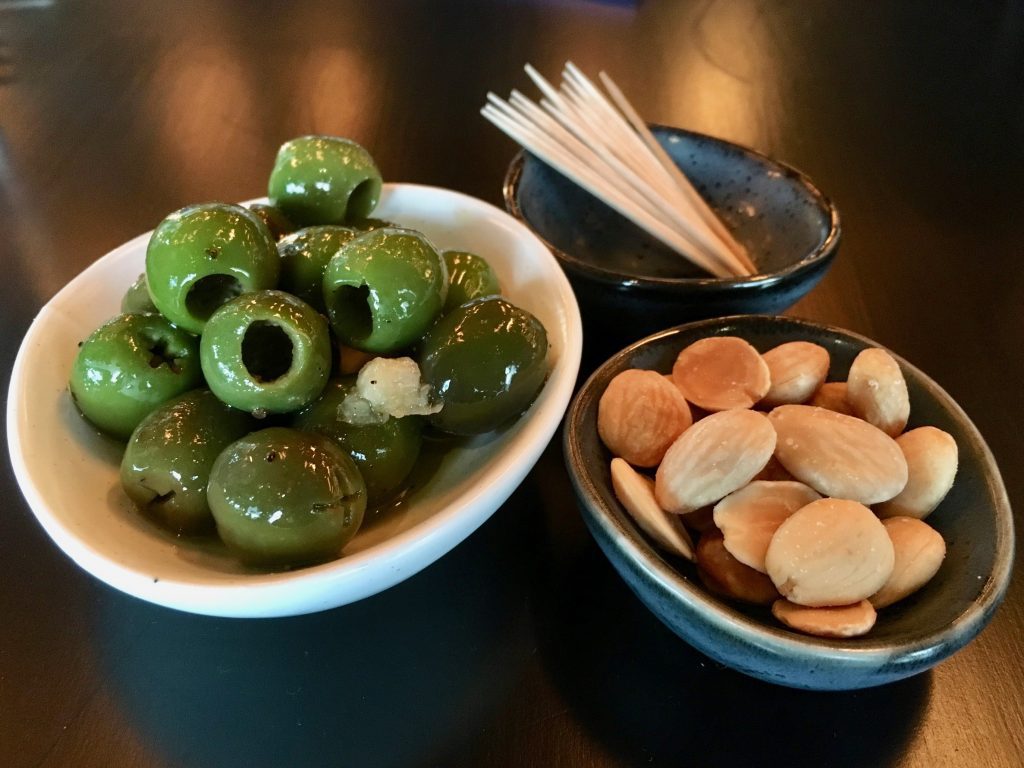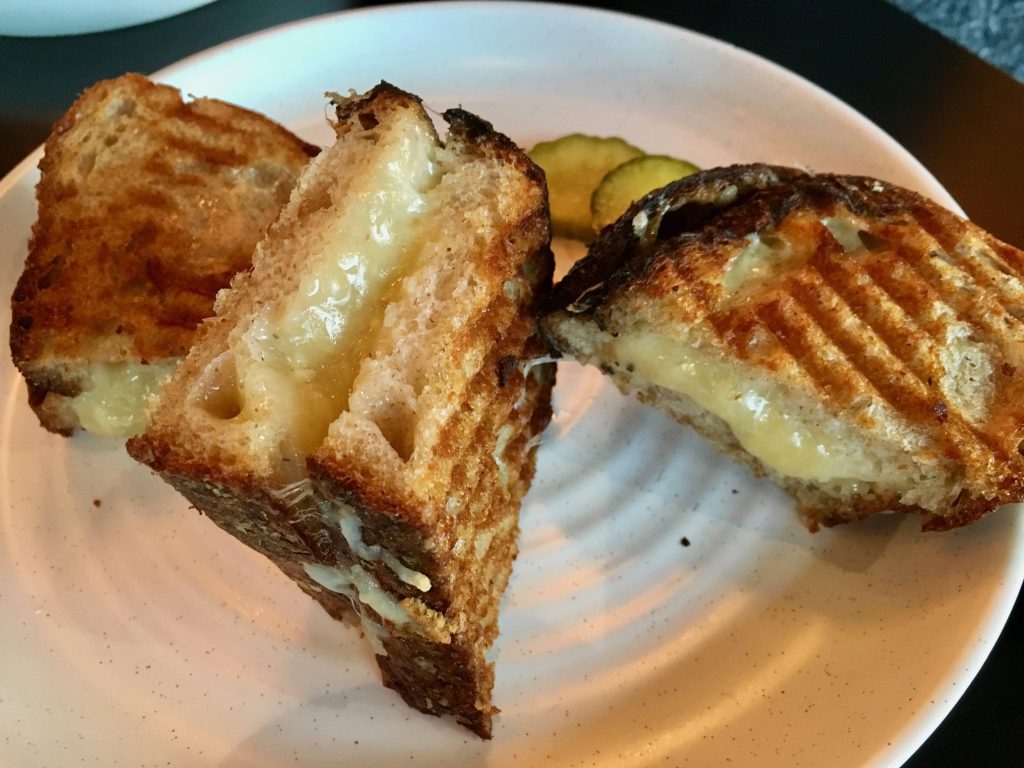 Cedric's at the Shed
Hudson Yards
545 W 30th St, New York, NY 10001
646-860-4813
https://www.cedricsattheshed.com/