I recently reconnected with Austin-based Cathy Cochran-Lewis, the global marketing programs coordinator for Whole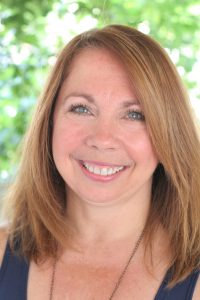 Foods, when I was headed to her city for a mini-sibling vacation. I wanted to pick her brain about where to eat, knowing she'd have fabulous recommendations as she's so involved in her city's culinary activities.
When we spoke, Cathy reminded me that we first met at the Greenbrier resort (West Virginia) at the then Symposium for Professional Food Writers where she also first met Julia, as Julia and I were both presenters. Our paths have crossed umpteen times since then. We both served on the board of the International Association of Culinary Professionals; she served as the president. And we're both Dames, members of Les Dames d' Escoffier, an invitational organization of women leaders in food, beverage and hospitality whose mission is education and philanthropy. Cathy is the co-founder of the Austin chapter.
She also co-founded and currently serves on the board of the non-profit Austin Food & Wine Alliance (the designated beneficiary of the Austin Food & Wine Festival). The Alliance's impressive grant program is the first in the nation to provide funding to support culinary innovation that contributes to the local community.
Cathy took time from her busy schedule to respond to BiteoftheBest.com's Guest Foodie questions.
– bonnie
BonnieBOTB
Follow @BonnieBOTB

Which food product or gadget would you never give up? Well, for the desert-island scenario, I would definitely have my knives including my beloved Hammer Stahl Santoku. But for less dire situations, EVOO would be top of the list and then, my newest gadget crush is the Messermeister silicone chopstick food tongs. Love! Heat resistant, small, flexible and versatile, this is one of the few gadgets that I can no longer cook without. It's perfect to grab that toast from the broiler, light and easy enough to handle for an eggplant parm marathon, and super easy to clean. And it's less than $13!
What do you like to serve when you entertain? For starters, we usually have bubbles and one crafted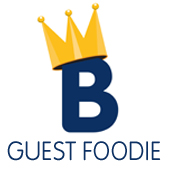 cocktails on the menu for a dinner party. The cocktail is usually seasonal and this last summer, my go-to was Sparkling Tarragon Gin Lemonade (a Bon App recipe).
With most of us Texans loving spicy foods, it's a standard to have thick tostada-like chips and a variety of fresh and roasted salsas with any gathering, upgrading with an additional interesting guacamole for a dinner party.
Living in Austin, grilling is an all-season enterprise so when I entertain, it usually involves some level of grilling. Not only does grilling provide great flavors, it also seems to invite guests to hang around the grill so it becomes a social group activity. One of my faves for easy grilling yet offering a bit of flair is a juicy, marinated flank steak grilled and then topped with a cilantro chimichurri. Serve this with grilled asparagus topped with lemon zest, and roasted small potatoes (totally using duck fat these days!).
In summer, dessert is usually grilled fruit – peaches and plums – with some Blue Bell home-style vanilla ice cream.
Describe your "last meal?" That's an easy one! FRIED CHICKEN with rice and gravy, fresh cooked collard greens with ham hock, and a big ol' glass of ice tea. Yep, true Southern girl! Well, if it's my last meal, better make that a few shots of tequila!
What food is your secret guilty pleasure? Salted Caramel. A great local purveyor (Confituras) makes a salted caramel sauce. I eat the whole jar, in one sitting, on my couch. By myself. Don't even ask me for a single bite!
What is your go-to neighborhood restaurant? Papalote Tacos – it's a 4-table, order-at-the-counter authentic Tex Mex restaurant with no frills. I go there because it's on the way home from work, quick to get in and out, but, above all, the tacos are absolutely to die for. My favorites are Tortas De Coliflor, cauliflower cakes covered in huajillo sauce, topped with cabbage, queso fresco and a slice of fresh avocado, rolled into a corn tortilla. Another amazing one is the Aguacate Con Queso, fried avocado topped with black beans, pico de gallo, cabbage and queso fresco. Amazing.
What is one food product most people don't know about, but should? All natural, raw comb honey harvested from "micro-apiaries" in Austin neighborhoods by Two Hives Honey. This small artisan company has set up hives in five Austin neighborhoods and each hive is producing extraordinary comb honey that reflects the flavor profile of forage from those neighborhoods. The honeys are really different between each neighborhood and are incredibly complex. Plus, it's so fun to see a return of true honeycomb and it's just delicious on a cheese board, drizzled over a nice triple-crème. Personally, I eat it just out of the container and then get to chew the honeycomb. So delicious!
Describe your worst kitchen disaster and how (if possible) you saved it: Well, it just happened at Thanksgiving! I usually cook for 12 – 20 for Thanksgiving and so it's always a big production with usually a dozen plus dishes and days of prep. As everyone was just starting to take seats at the table, I was madly finishing up the giblet gravy. As I was pouring the turkey drippings into the butter-flour roux, I spilled some and suddenly my stove top was on fire. It was a 6-burner gas stove and the electrical wiring started sparking and suddenly it was like the Fourth of July with smoke, fire and mini-explosions. I had a friend who was helping me and believe it or not, we just moved to the further burner and kept stirring while others dealt with the fire. After all of that work, I wasn't about to risk lumpy giblet gravy. What's Thanksgiving without giblet gravy???
I still have two burners that work but the oven is fried. Still waiting on those replacement parts!
Who was your most influential mentor? Former cooking school director, cookbook author and culinary career coach, Antonia Allegra is one of the finest, most extraordinary individuals who has graced and guided my career and life. I met Toni through the International Association of Culinary Professionals and from the first day I met her, her genuineness, caring, brilliance and innovative spirit has led me through many different positions and successes. I will always be grateful for her extraordinary investment in me as a person and as a professional. There are few finer beings on this planet, in my opinion.
Describe an event that changed/redirected your career. Although I had always been a passionate cook since my grandmother first taught me to make chicken and dumplings and buttermilk biscuits when I was about 10, I didn't ever really consider food as a career. Instead, I was a writer and chose a career in newspapers. After 10 years as a journalist covering some really tough news stories, I was working the weekend beat and dreaming about what interesting cooking project I would take on next, when my editor told me to cover a small plane crash near San Antonio. It was a horrific site and as I got back to the newsroom and filed my story, the editor told me to call the family to get more "color" on the man who had died in the crash. It wasn't common in those days to really ask a family member for comment in these situations but I did it. To my horror, the man's teenage daughter answered the phone and when I told her who I was, she let out a blood-curdling scream and dropped the phone. I hung up and resolved at that moment I would never do something like that again. I realized life was too short to not be living my passion and I vowed at that moment to follow my dreams into a career in food. I've never looked back and that was two decades ago.
To follow Cathy Cochran-Lewis on Twitter, click here.
Save