Before heading over to the new MCC theatre on 52nd street to see the heart-wrenching musical Wrong Man, we grabbed dinner at a very casual Thai restaurant, Talad Wat. The Wrong Man struck a chord as it was reminiscent of An American Marriage that we discussed at book group.
I must warn you that the only seating is backless at communal picnic tables. Don't let that stop you from heading there for their $20 dinner with two dishes and jasmine or organic red rice. (At lunch it's only $16.)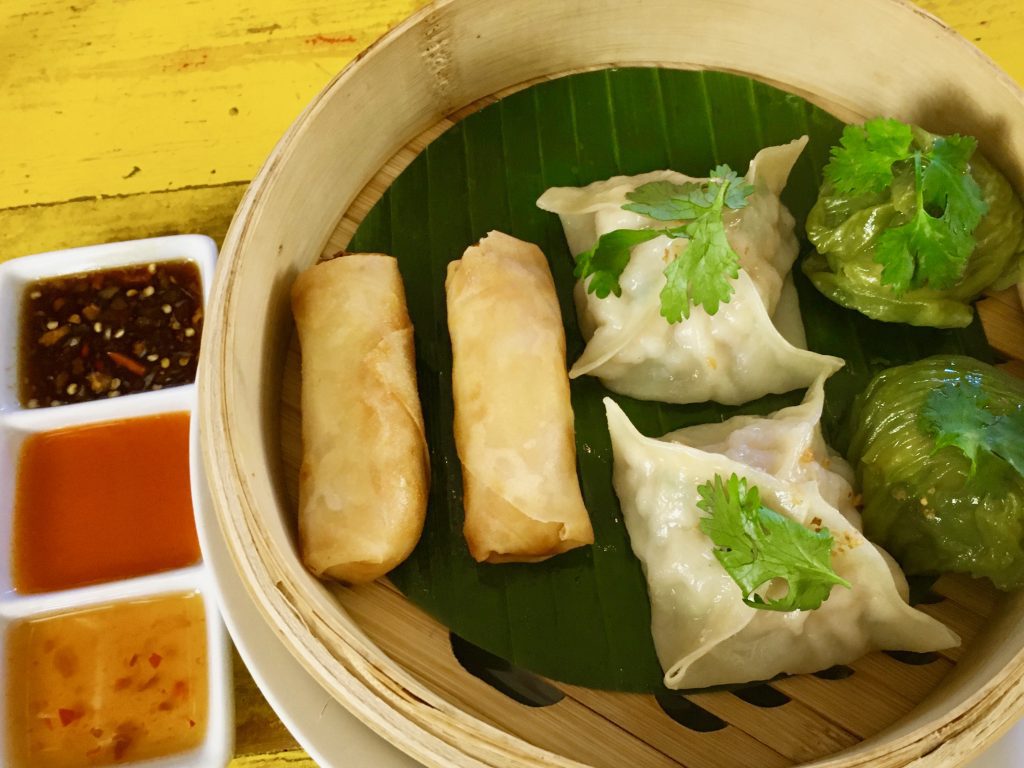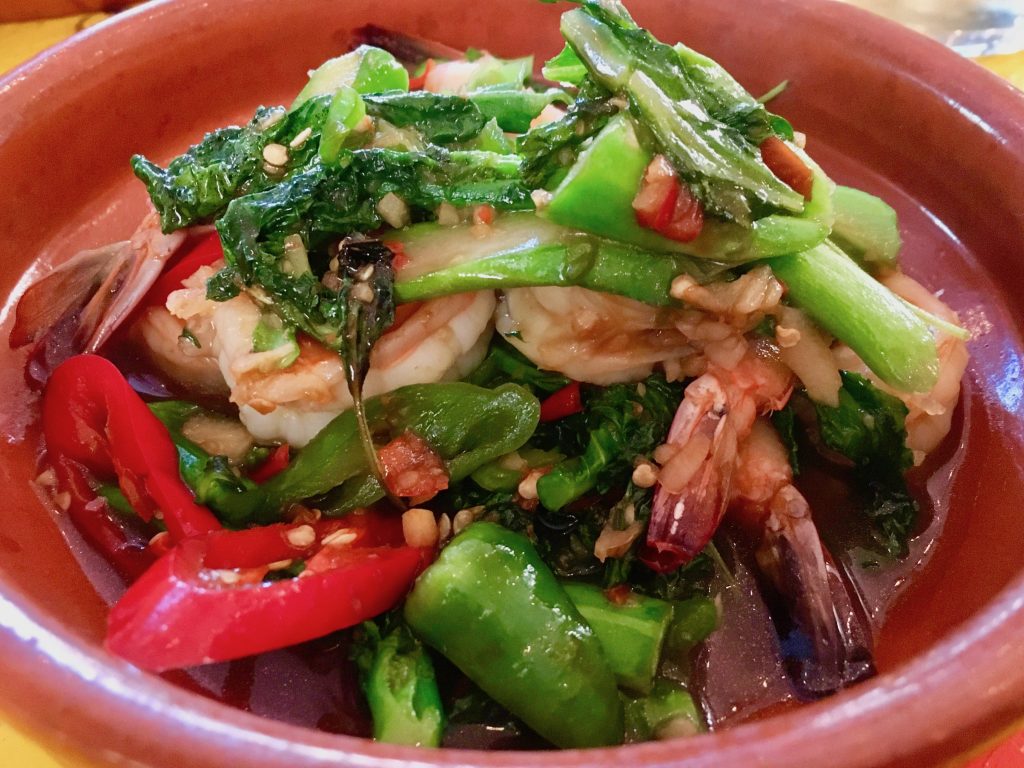 Start with their mixed appetizer ($15) with two each vegetable dumplings, spring rolls and shrimp & crab dumplings with three dipping sauces. My fav — if you're only getting one — are the green veggie dumplings with house sriracha.
One of our chicken dishes is for dark meat lovers as it contained a whole thigh and leg simmered in a mildly spiced coconut curry along with two cipollini onions, the other had little pieces of white meat with scallions in a mild-ginger sauce.
Do order both the tender ginger-braised short ribs with boiled peanuts in a sweet soy, tamarind and garlic sauce topped with shredded fresh ginger for an additional $3 and the five shrimp with red and green hot chili peppers plus Asian broccoli, which was my favorite.
Worth the visit.
For a complete review of The Wrong Man, click here. And click here to see BiteoftheBest.com on Theater Pizzazz.

Taladwat
Hell's Kitchen
714 9th Ave (at 49th St.)
New York, NY 10019
646 823 9815
https://www.taladwat.com/