Continuing on my long birthday celebration, I met two friends at Casa Apicii a 19th-century townhouse for a regional Italian dinner recently. Although there's a dimly lit secret bar upstairs, we began at the street-level marble bar sampling yummy drinks from bartender Yury, from Belarus.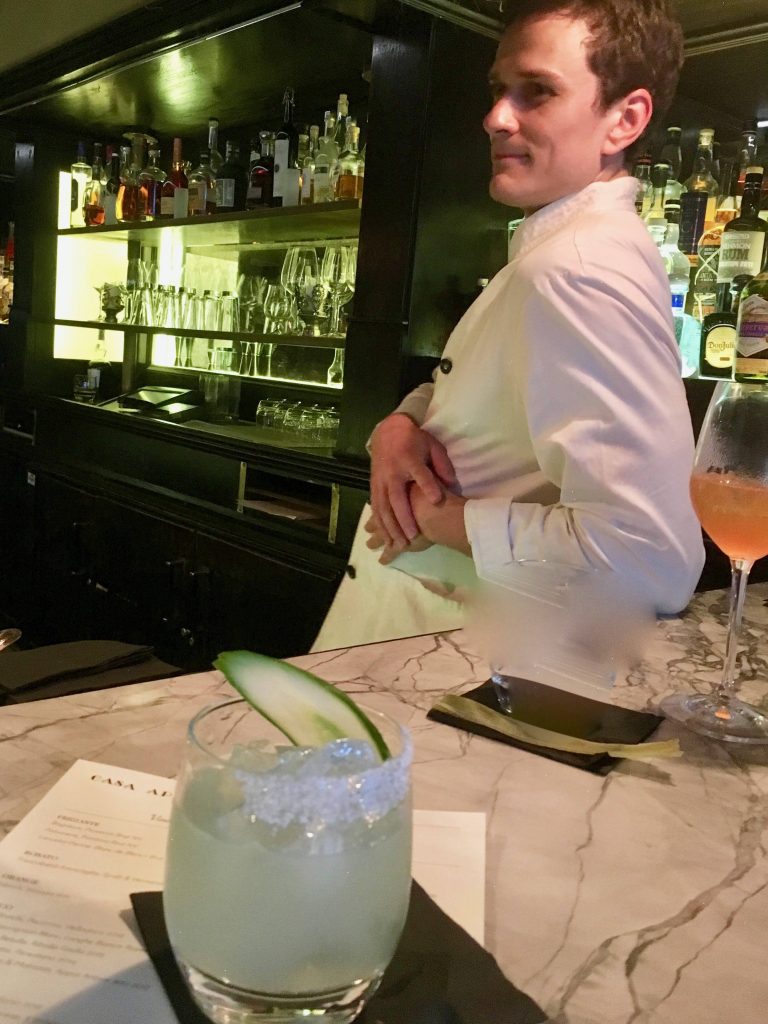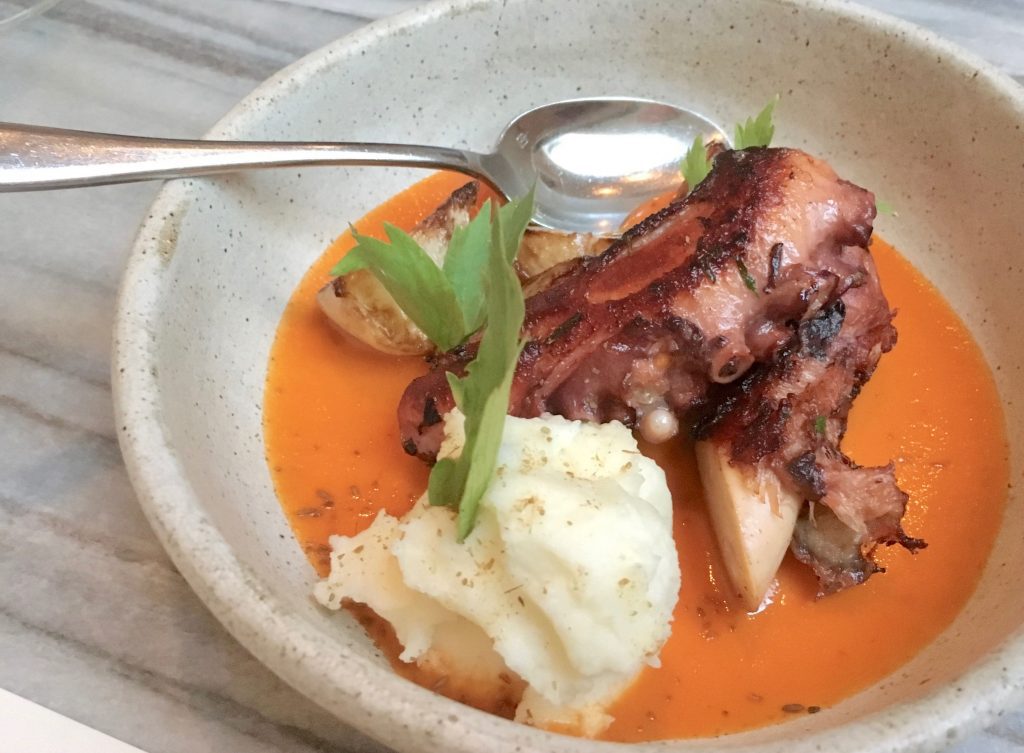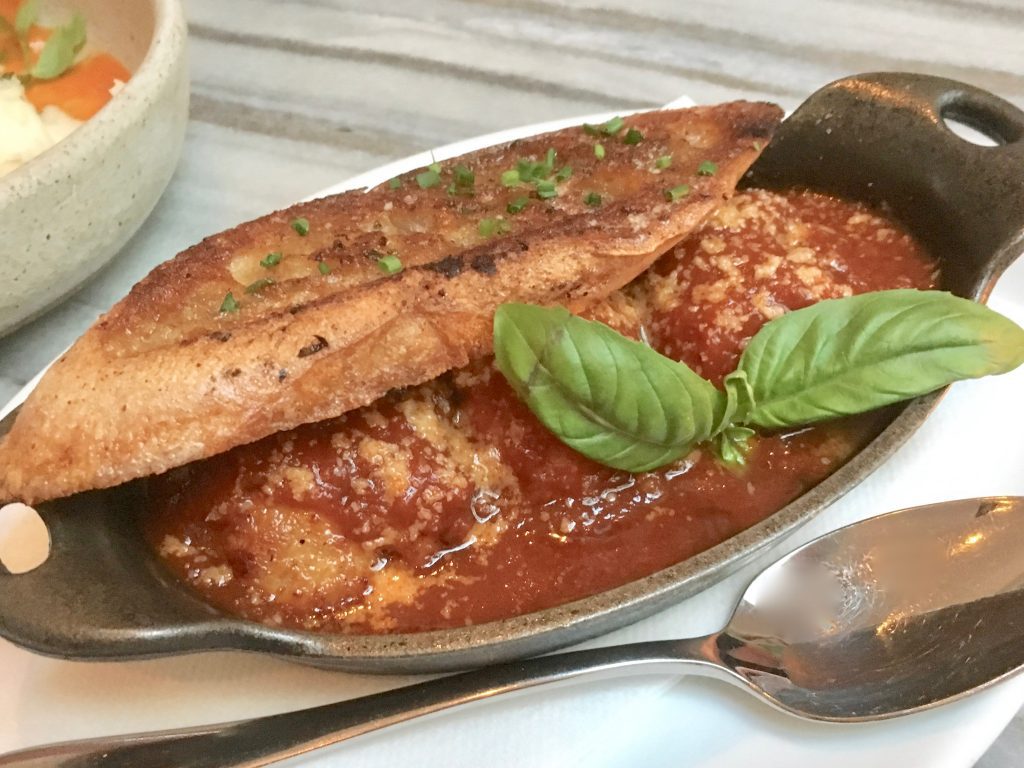 One friend tried Villa D'Este, one of their refreshing summer spritzes ($17) made with Gin Lane, Aperol, rhubarb (yes, rhubarb!) and prosecco. Spice lover that I am, I sipped the Viva Vida made with Tequila Ocho, mezcal plus jalapeño-infused green chartreuse ($16) in a salt-rimmed glass.
We headed upstairs, as I had requested one of the two tables overlooking the dining room for a spectacular semi-private setting. First, we ordered a bottle of Valpolicella Ripasso ($72), Veneto 2015, and then our apps to share.
Casa Apicii serves Chef Casey Lane's seasonal regional Italian cooking. Don't miss their meatballs ($16 for three large) made with veal and prosciutto in a rich Parmigiano-enriched tomato sauce, served with a crisp slice of garlic bread or the perfectly cooked octopus served in a diablo sauce — missing the spicy kick — with mashed potatoes and turnip chunks ($19). Wanting bread to sop up the sauces, we asked for some, learning that it is a "menu item" that comes with olive oil and balsamic. The three slices of chewy crust country bread from Pain d'avignon were good but over-priced at $8.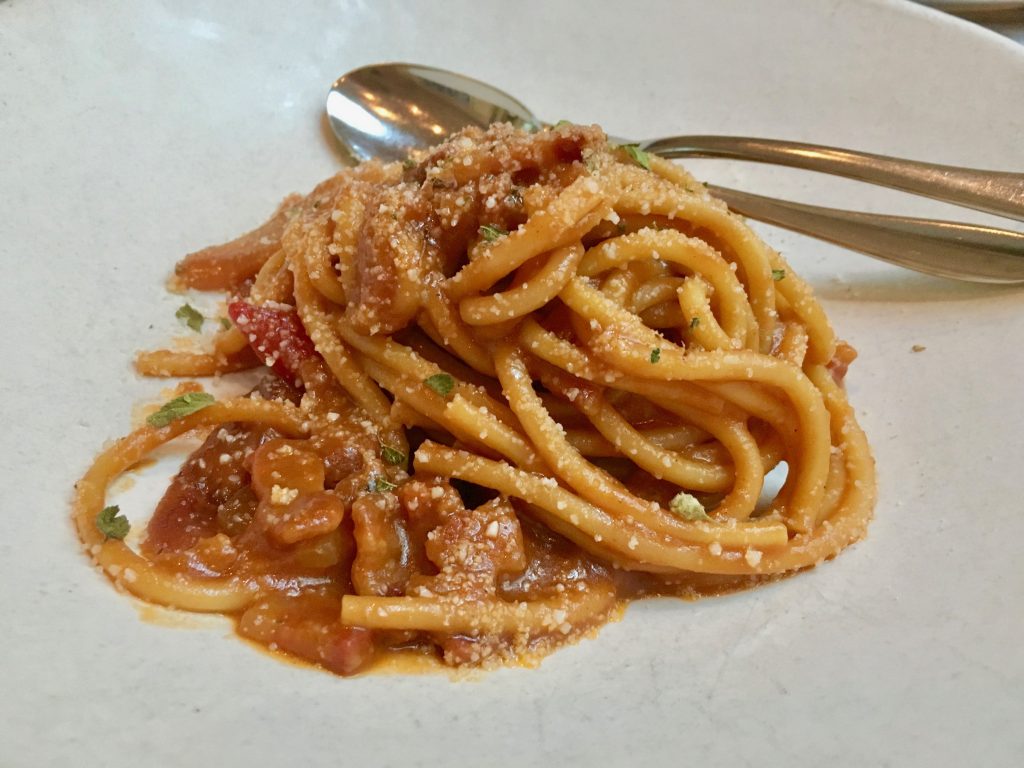 For our pasta course, we ordered the rich bucatini tube pasta tossed with 'nduja, a spicy, spreadable Italian pork salumi ($22). So rich, we were all happy we were sharing.
Then we shared the branzino served with tasty cauliflower florets, pancetta and clam bellies, which we all found an odd addition ($33). We added a side order of crisp snap peas with summery peach pieces, crispy farro and caramelized honey yogurt ($12). Unusually delicious.
Since it was a b-day celebration, we ordered one dessert. Our candlelit salted caramel, chocolate and fiore di latte (sweetened cream) gelato and sorbet ($12) was a perfect ending.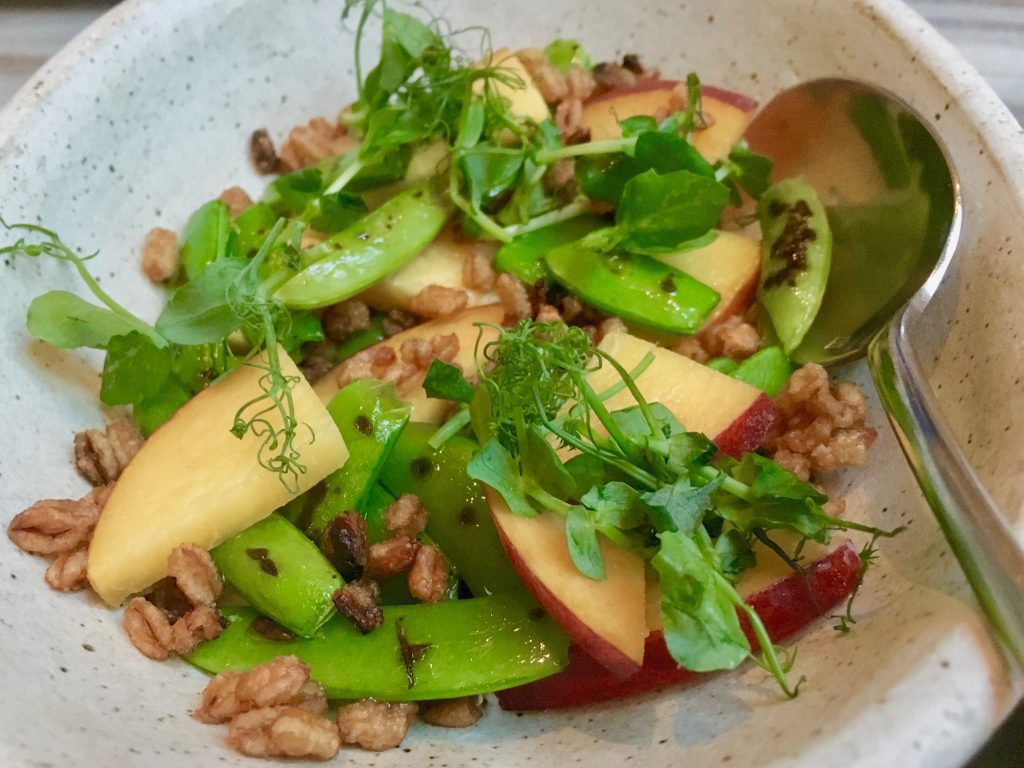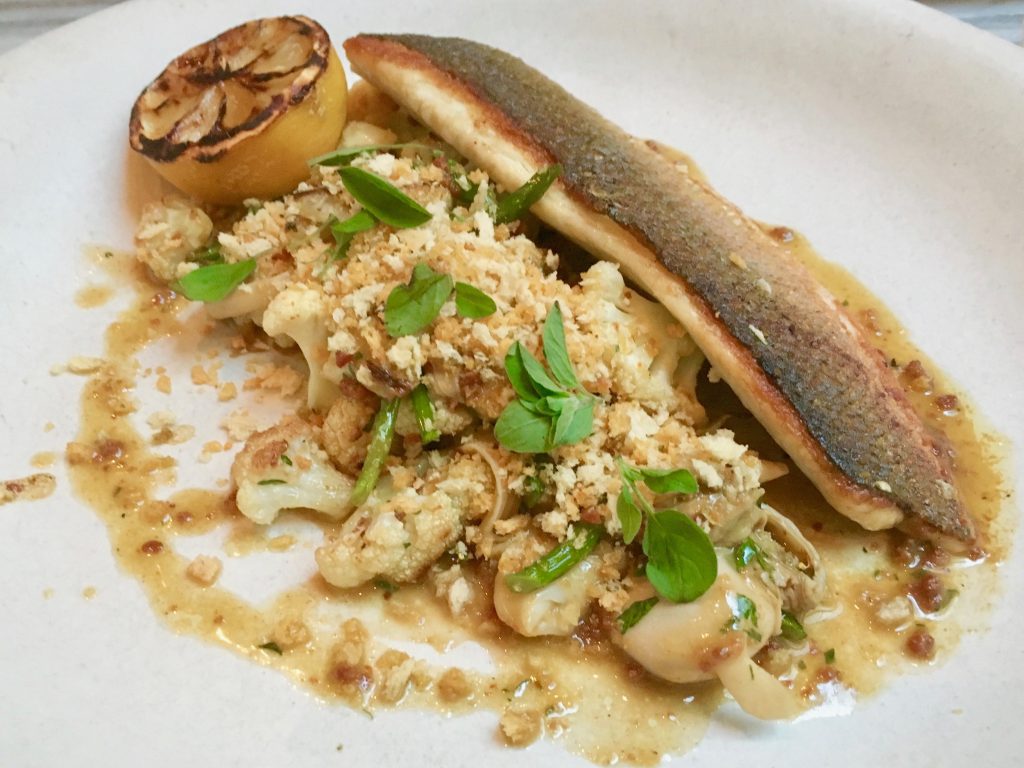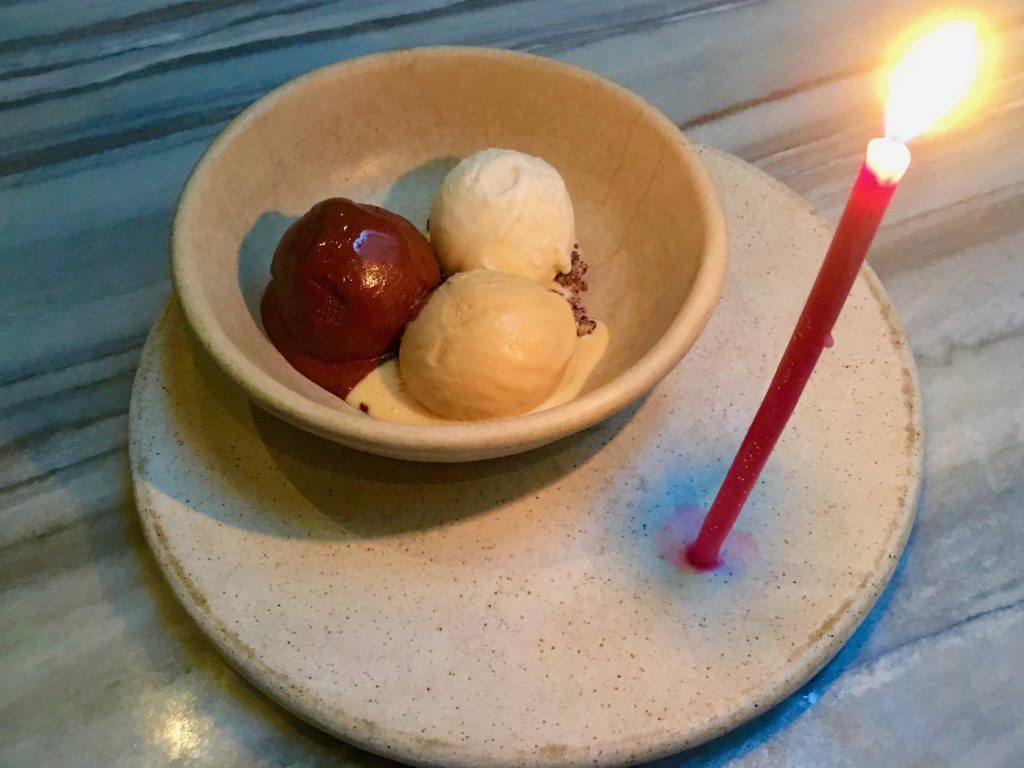 Casa Apicii
Greenwich Village
62 West 9th Street
New York, NY 10011
(212) 353-8400