When in Paris for my granddaughter Delilah's first birthday, I dined at brunch at Café Marly at the Louvre with the other family that was in town. They were heading to the museum after lunch; I headed back to go  ingredient shopping for the cake I planned to bake for the birthday party.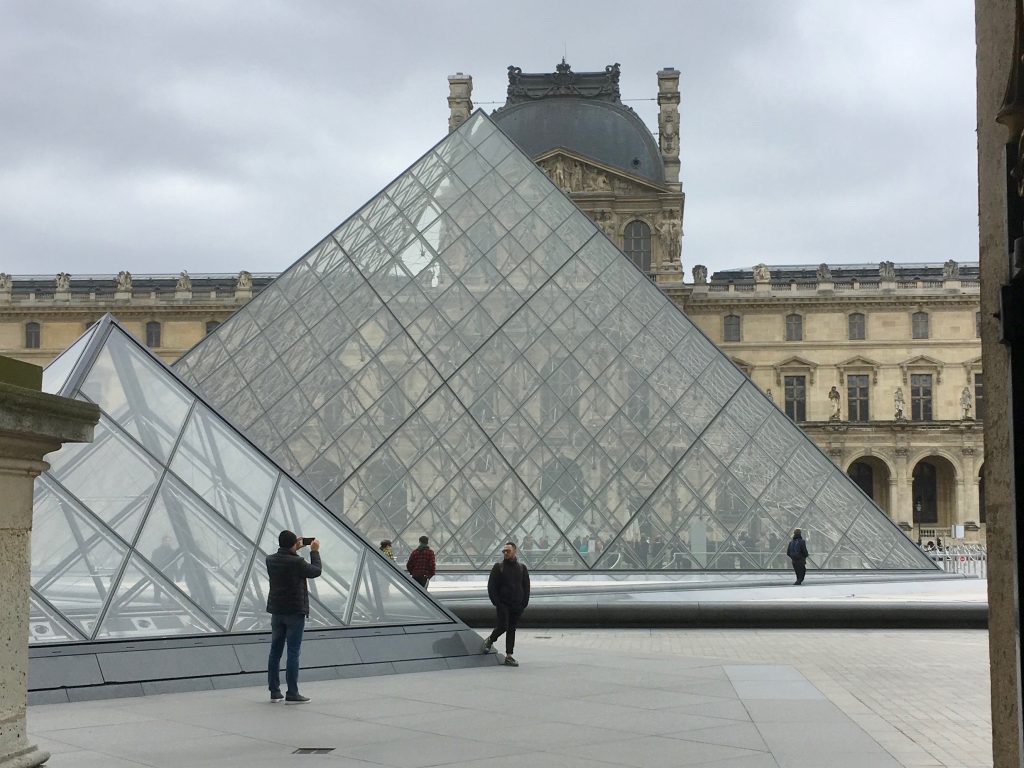 Having experienced some of the rudest behavior ever at Chez Denise the night before, we were all thrilled with our amazingly professional, helpful and oh, so friendly server at Café Marly.
Four of us had the classic croque-madam, a ham and cheese sandwich topped with a runny fried egg and served with a small mesclun salad (17 Euros); one had the flavorful and truffle raviolis in a rich cream sauce (29 Euros).
Café Marly is not as touristy as I thought it would be. It's really worth the elegant visit.
Café Marly
93 rue de Rivoli
75001 Paris
M1 & M7 Palais Royal
Musée du Louvre
33 1 44 54 37 04