We headed diagonally across the street from the Angelica Theatre to B&B for a bite, after seeing The Florida Project, a poignant look at the childhood of the six-year-old Moonee (Brooklynn Prince) —  in her break-out role — that takes place on a stretch of highway in Orlando near Disney World. The pub is from chef Josh Capon and restaurateur John McDonald the team behind Lure Fishbar and El Toro Blanco!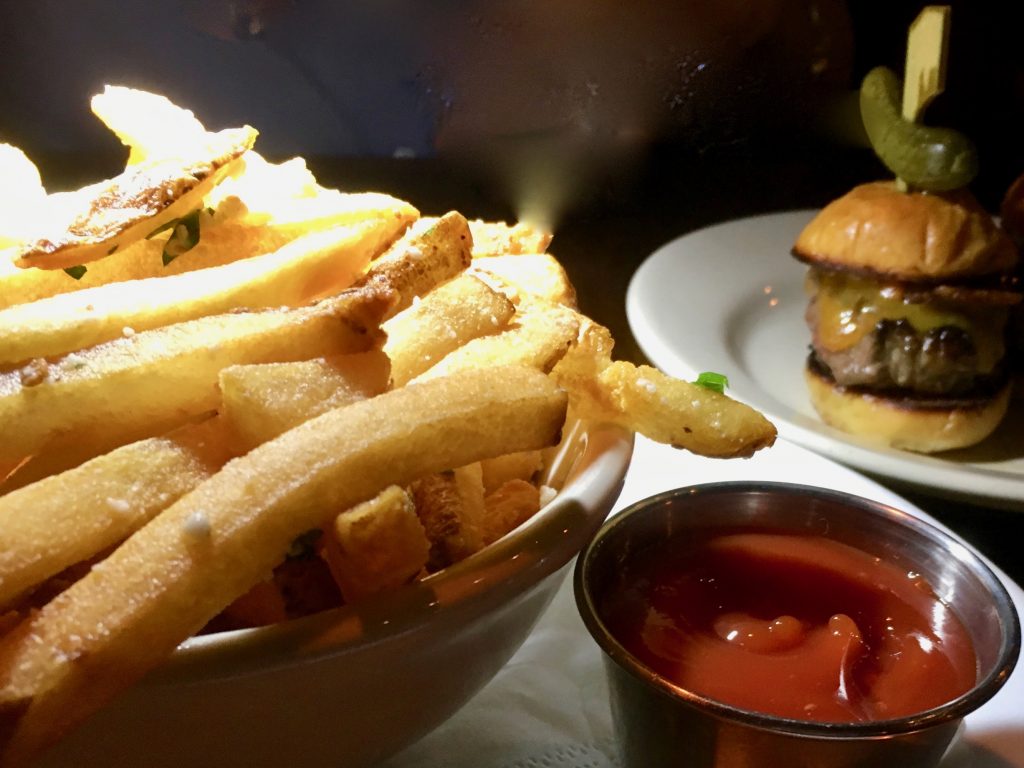 The two tender Kobe beef sliders ($13) with their high degree of marbling (AKA fat) came on tiny buns spread with a special sauce, topped with both bacon and aged cheddar — a perfect size for an after movie snack! We, of course, added an order of fries with those mini burgers. Tasty truffle ones ($9).
My ice-cream loving friend also ordered one of their build your own sundaes. You choose the ice cream ($3 per scoop), topping ($1 each) and sauce ($1.25 each). She lavished in a scoop of caramel ice cream topped with toffee crunch and caramel sauce. I do recommend for ice cream lovers.
Burger & Barrel (B&B) Winepub
Soho
25 West Houston
New York, NY 10012
(212) 334-7320