One rainy day while visiting Spring Lake (NJ) area at the shore, we met a high-school friend for breakfast at The Breakers on the ocean.
When sticker shock hit me, I realized that I had gotten used to NYC's ridiculously high prices. I couldn't believe how inexpensive everything was!
One friend's tasty scrambled eggs with tomato, spinach, onion & cheese breakfast wrap served with fresh fruit cost a mere $9. Two of us each had 3-egg omelets, having chosen three fillings, with home fries and toast tipped the bank at $10! I enjoyed mine, more scrambled than an omelet but not complaining with chevre, spinach and bacon. That price included $1 for each filling!!
A perfect setting for brunch with friends!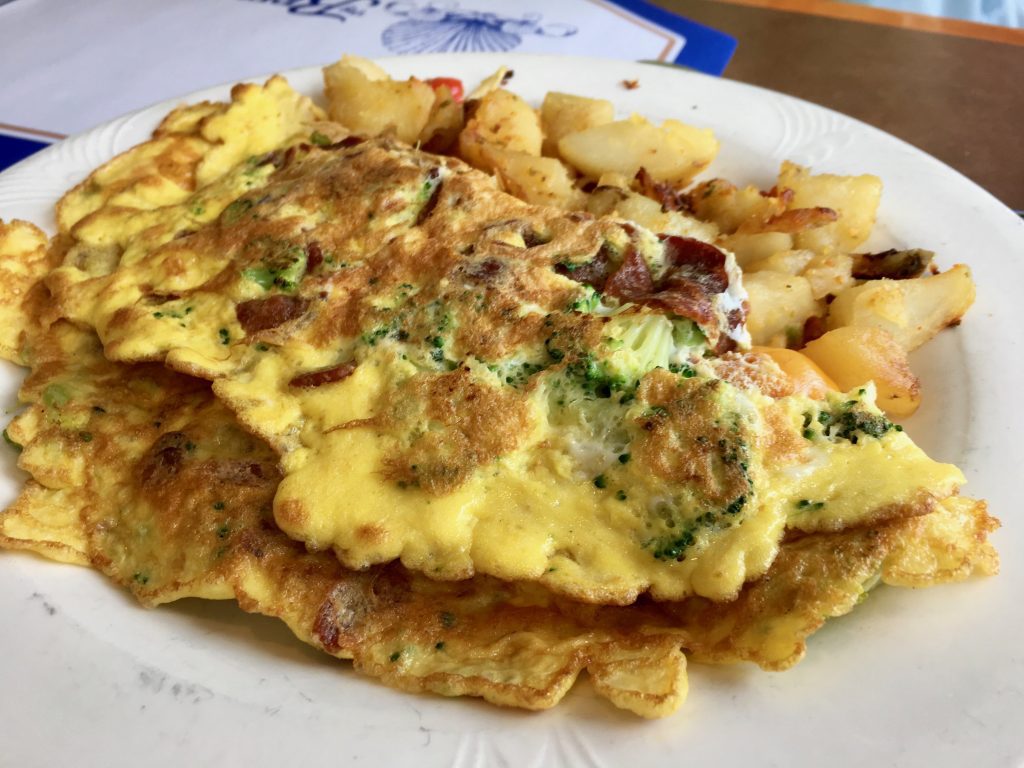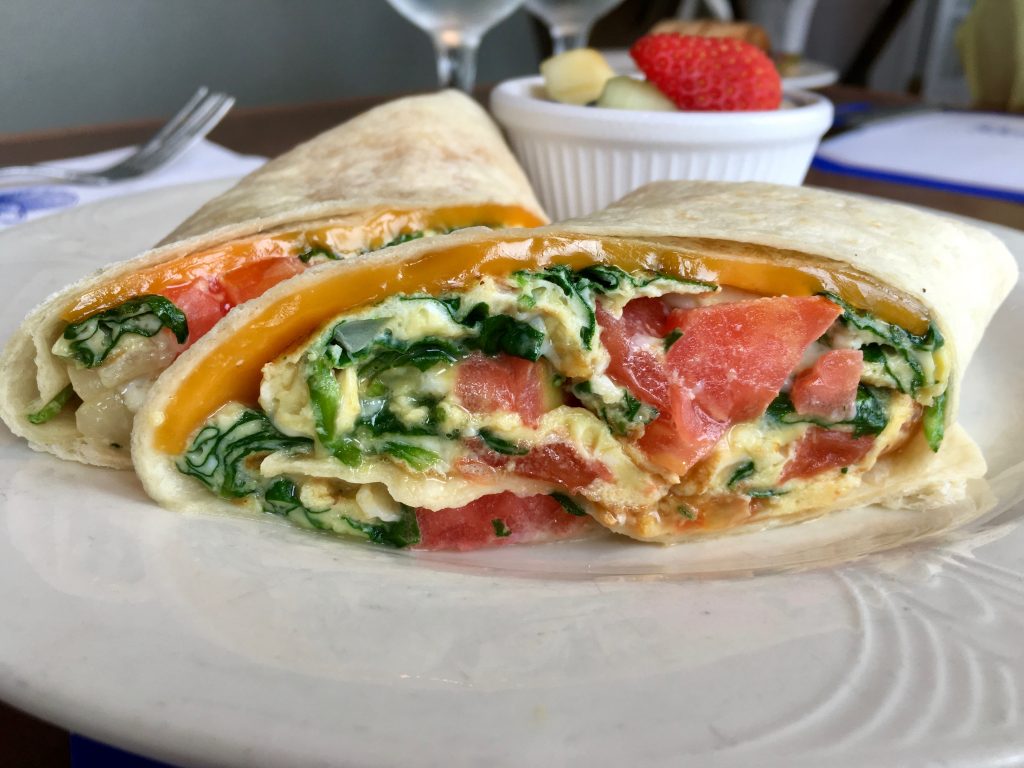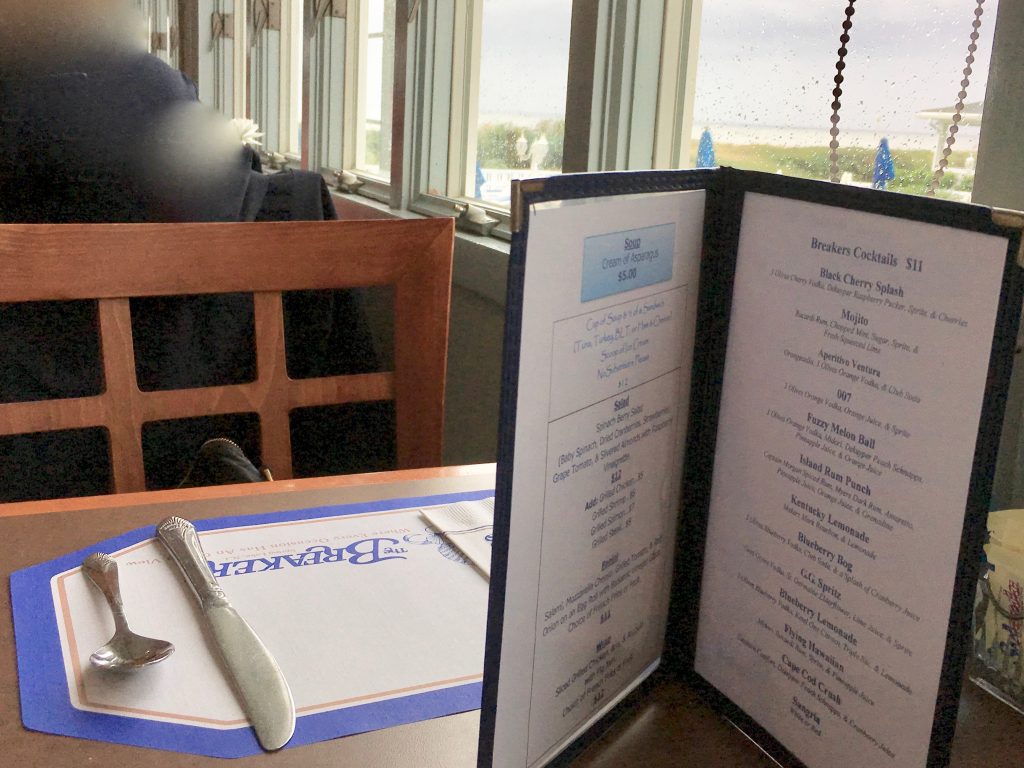 Veranda at The Breakers
Spring Lake
1507 Ocean Avenue
Spring Lake, NJ 07762
732.449.7700