One gorgeous sunny perfect day for dining on a boat, I did so. We had brunch at Grand Banks, the floating restaurant at Pier 25 in Hudson River Park from Executive Chef Kerry Heffernan. If you haven't been, his menu is built around sustainable, wild-caught seafood and seasonal produce.
Check the weather before you go as you'll be dining aboard the historic wooden schooner, Sherman Zwicker, to celebrate my friend's birthday. Because it's a wooden ship, no candle's allowed for birthday wishes!
We started with cocktails (what else!). I had the spicy bloody Mary ($16.50) while my friend had the sweeter Tropicalia, vodka spiked watermelon, rhubarb and citrus juices ($16.50). Instead of the Kerry's fabulous oysters or fish, we opted for brunch items. My friend the avocado toast ($17) with charred chiles topped with eggs, I tried the grits seasoned with a bit of cheddar cheese and topped with grilled Andouille sausage and a fried egg ($19). We both enjoyed the amazing ambiance, which is why you go to the Grand Banks.
I recommend a visit while the weather is nice and while they're still open. Their season typically begins in April and runs throughout October, weather permitting. Worth the trip.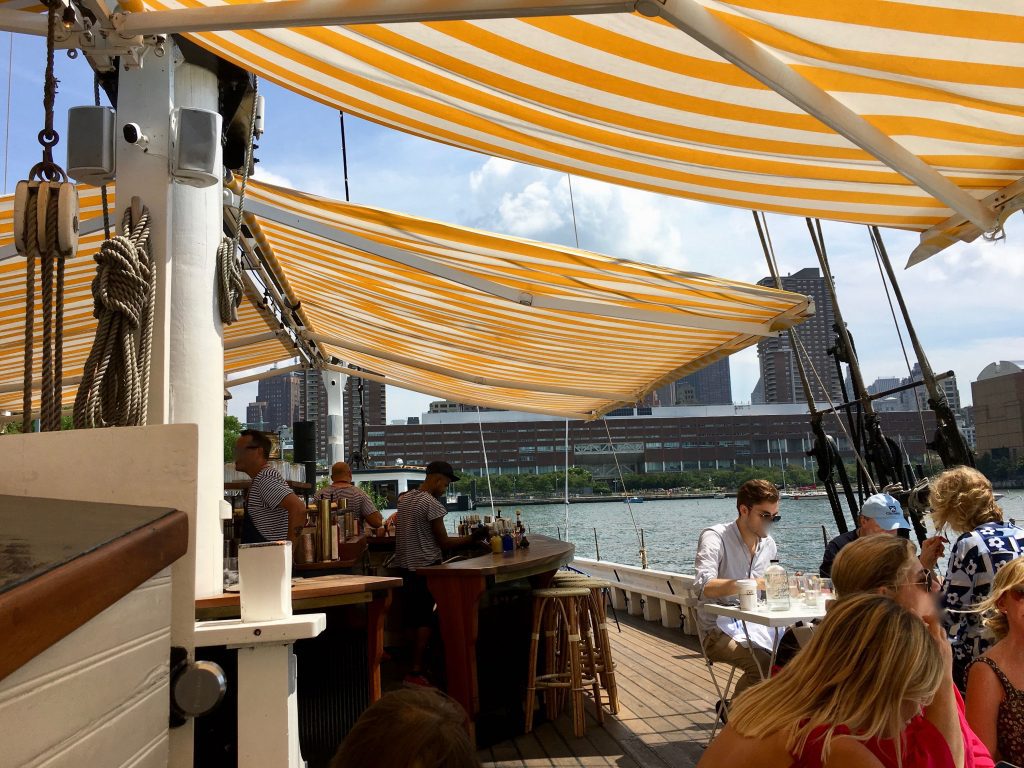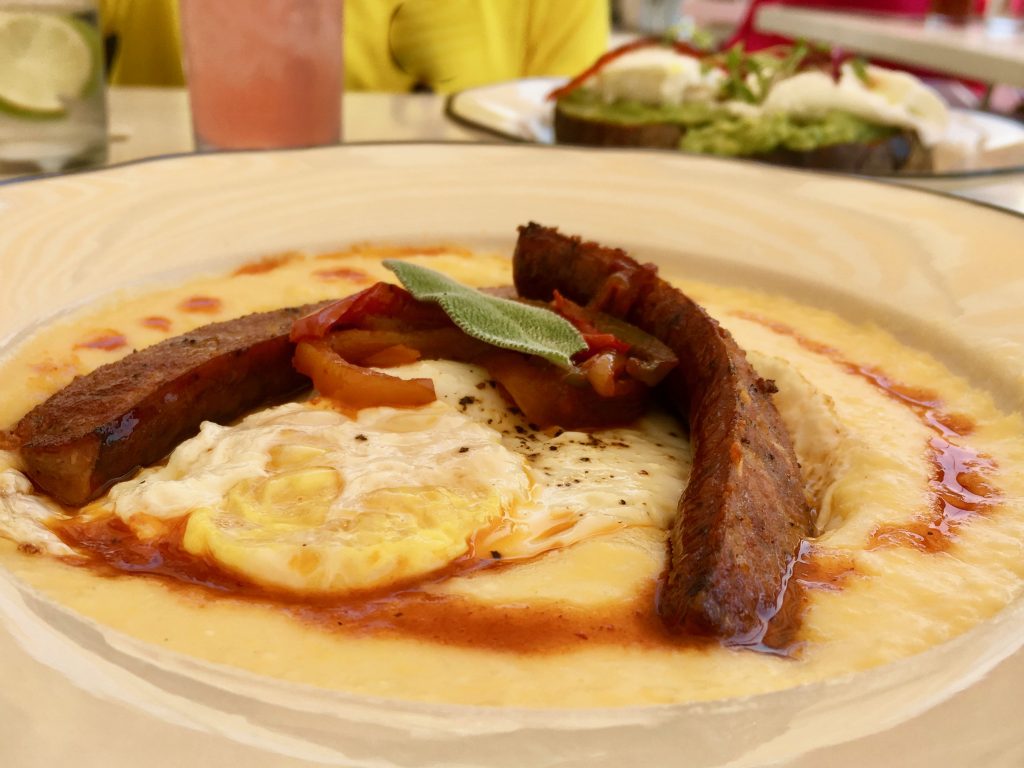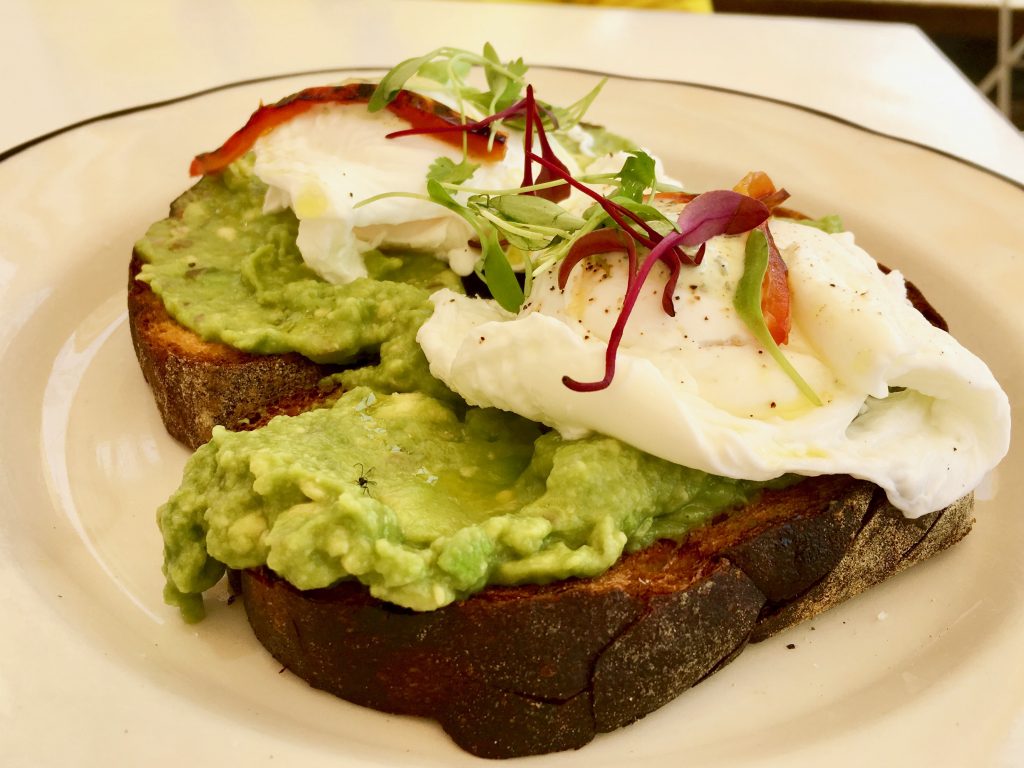 Grand Banks
Pier 25
Hudson River Park
New York, NY 10013
(212) 960-3390