Looking for a brunch place close to my tap class to meet a friend one Sunday, I found Flex Mussels in the West Village, a 5-minute walk from class.
We arrived before they opened at 11:30 and unlike so many other places they allowed us to sit inside until they were ready to open the dining room. I started with a bloody Mary ($10), my friend a Bellini ($10). The server brought me some fresh horseradish to add to my drink as it wasn't spicy at all.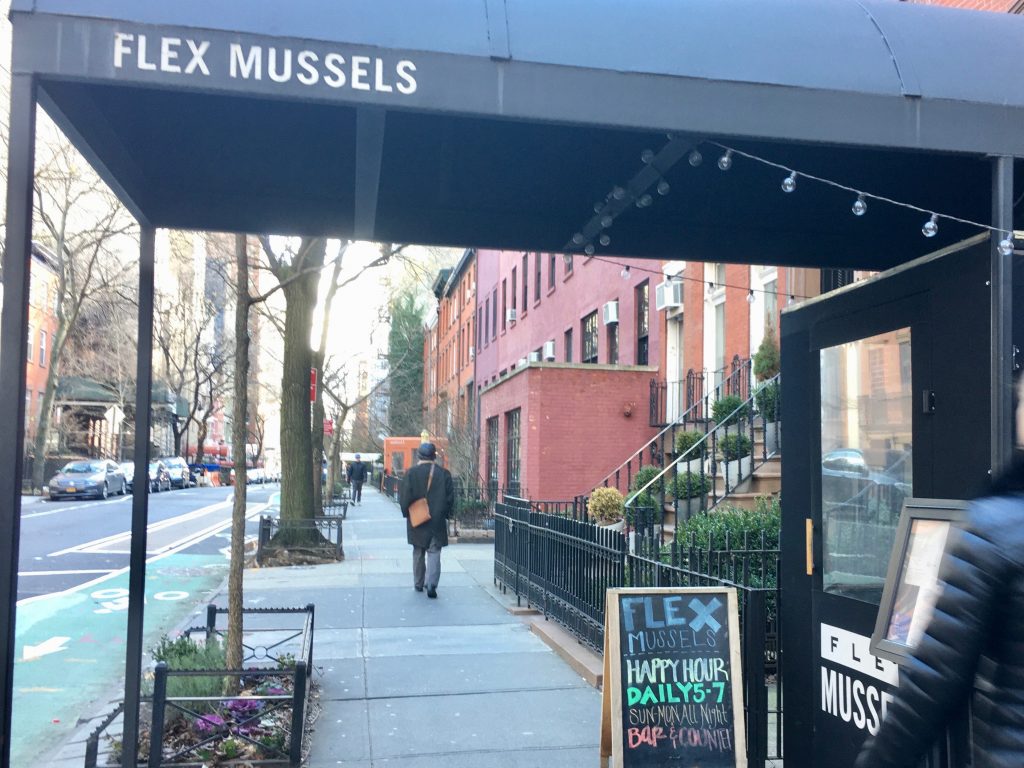 My friend ordered the bacon and poached eggs that came with an arugula salad ($12), I had the lobster BLT + A [a=avocado] on sourdough bread spread with an arugula aioli that accompanied by a basket of fries ($24). We would have ordered them to share had it not! We asked for them well done, and they delivered the shoestring fries that way! Loved the serving cone with a cup holder for ketchup!
I'd recommend Flex Mussels for brunch, and a couple bloody Mary's before tap dancing anytime! Certainly loosened me up!
Flex Mussels
West Village
154 West 13th Street
NY, NY 10011
212.229.0222