Late summer, I visited Coco J'adore as their guest for brunch one sunny Sunday and sat by the window overlooking the public space off the cobblestone street.
I sipped the horseradish-infused bloody Mary while nibbling from the French morning basket filled with Eli's tasty breads and goodies. That included small pain beurre, croissants, pain au chocolat and mini apple turnovers.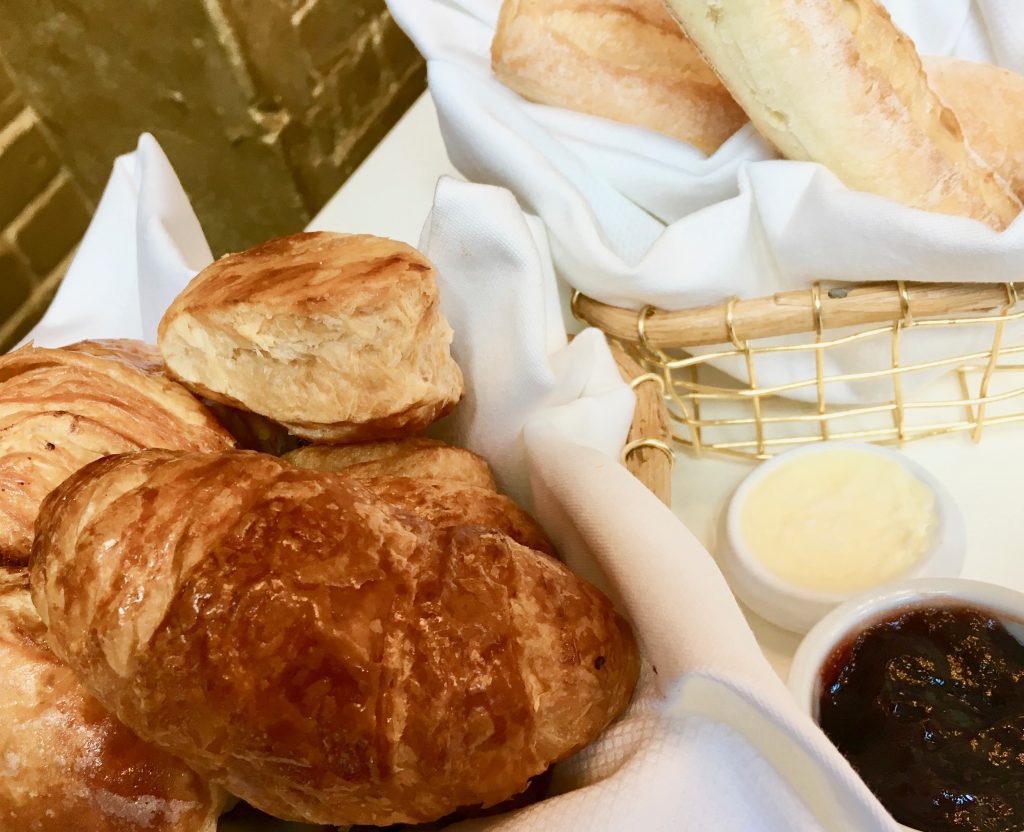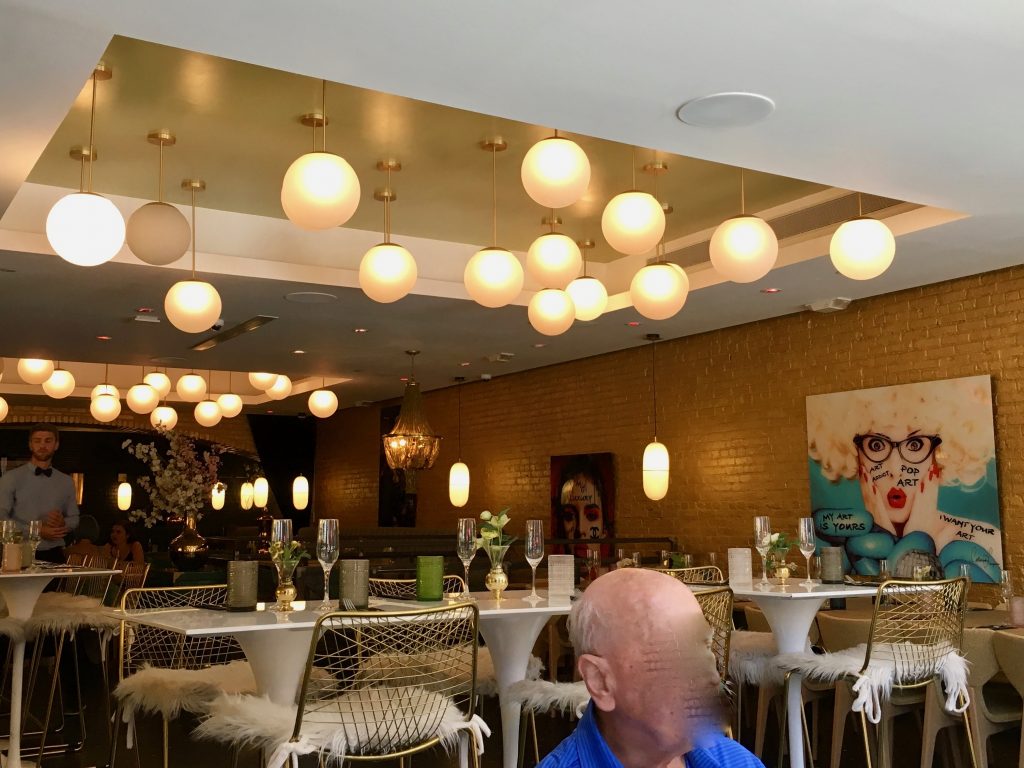 My dining partner's nicely dressed salad Niçoise ($28) was made incongruously with canned tuna yet sous vide eggs.
Don't miss their crispy shoestring fries ($7). Also available with "truffles" ($12). Perfectly cooked.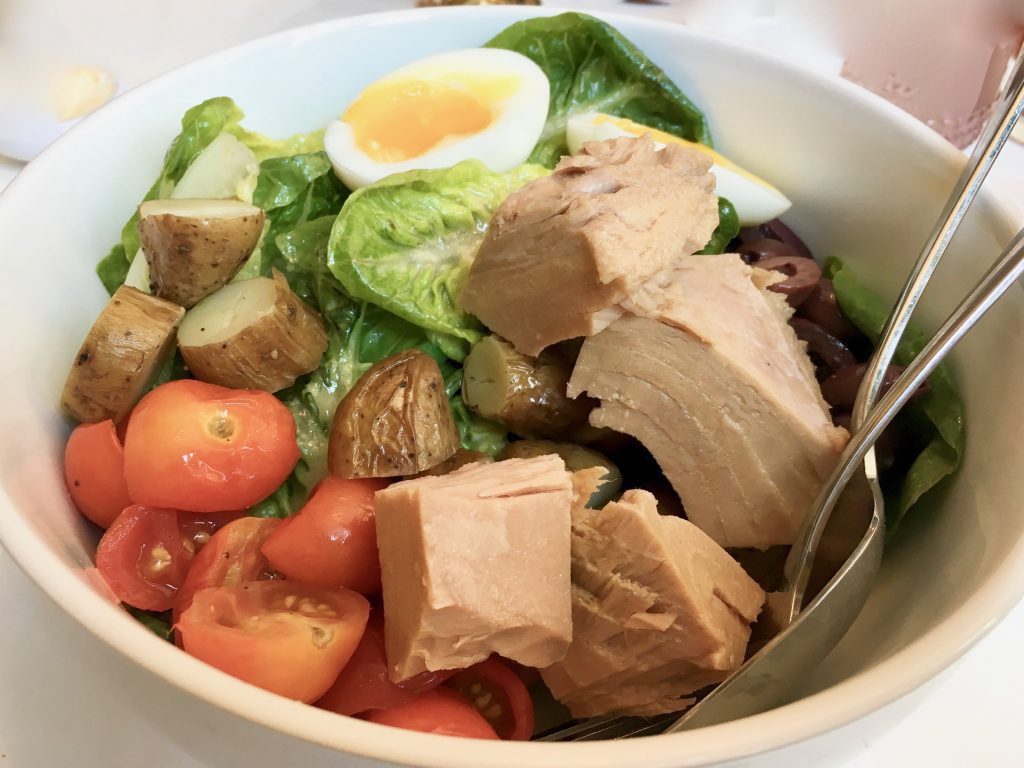 I ordered the eggs Benedict with the hollandaise on the side. The poached eggs sat on top of ham on a fresh biscuit with sides of potatoes and a green salad. Those roasted potatoes were as I like them, crispy on the outside, soft in. The salad was missing its dressing.
My hollandaise-on-the-side sauce didn't arrive in a pitcher like my neighbor's. Instead, the "sauce" was solidified and served in a monkey dish. Inedible.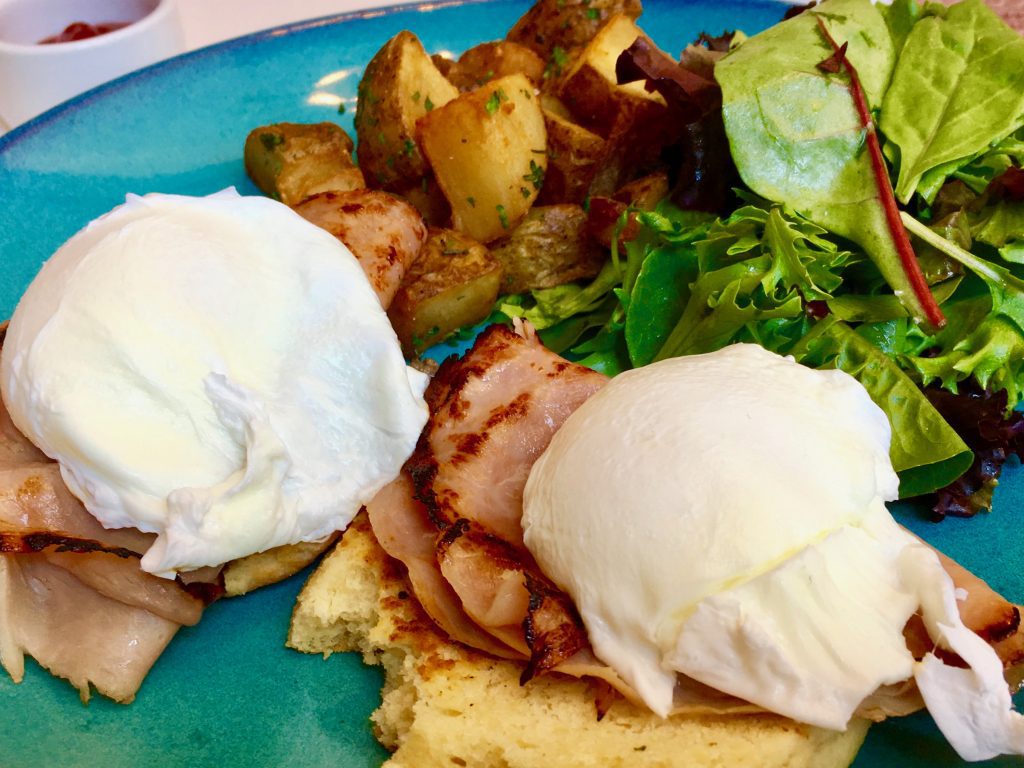 At the end of summer, why would any restaurant add sliced bananas to a bowl of fresh berries?  They did. The berries were great.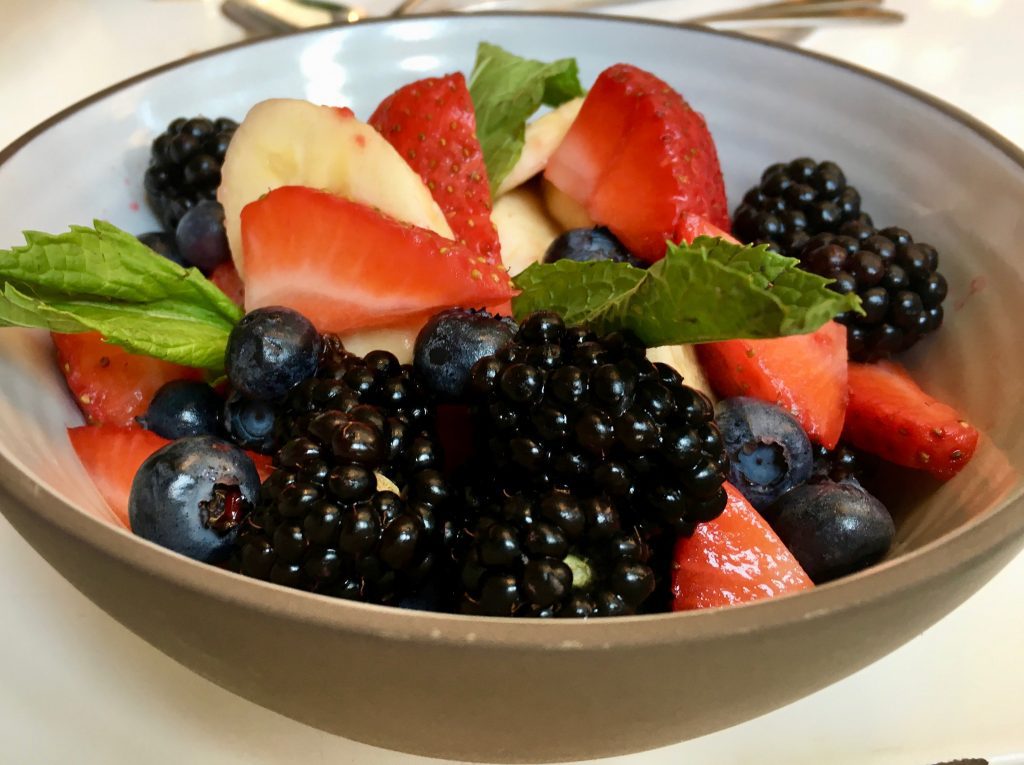 CoCo J'adore
Chelsea
1 Little West 12 Street,
New York, 10014
212.464.7222
cocorestaurantnyc.com