On one of those spectacular weather fall days, a small group of friends and I were seated outside on the patio at City Vineyard & Wine Garden.  It was like follow the leader as the first person of the group to order decided on a burger, and four of the five of us decided to follow suit. It was that kind of day.
For a starter, we all shared the kale and arugula ($13) salad in an apple-cider vinaigrette with sliced fresh strawberries and a honey crisp apple. I can recommend.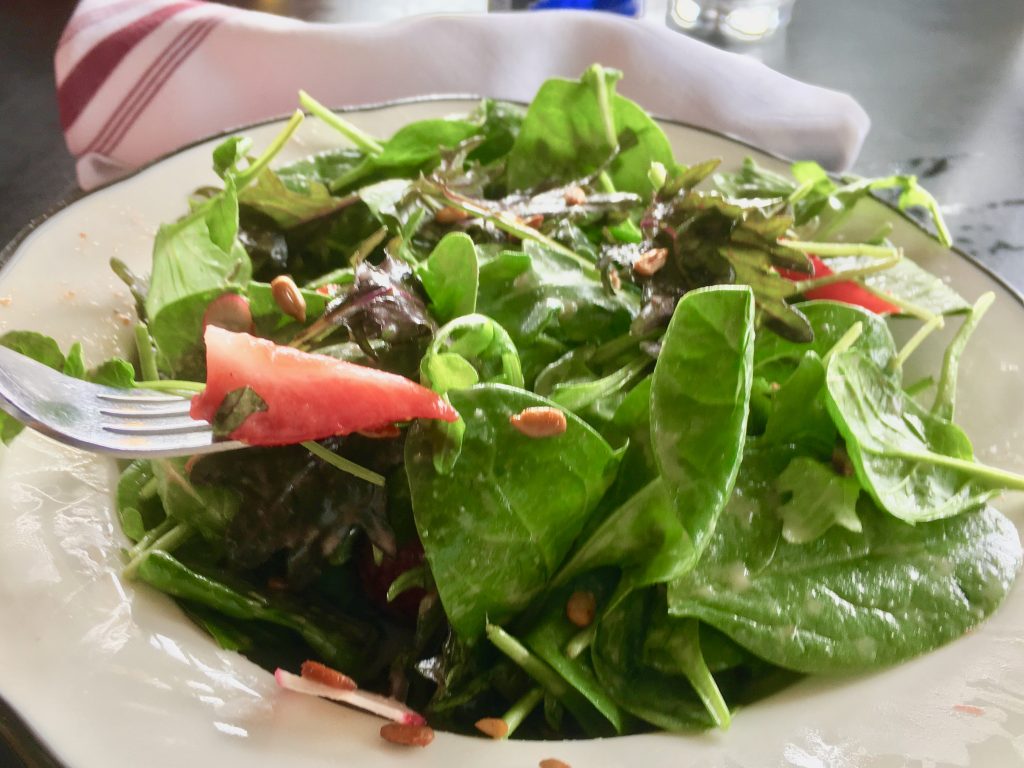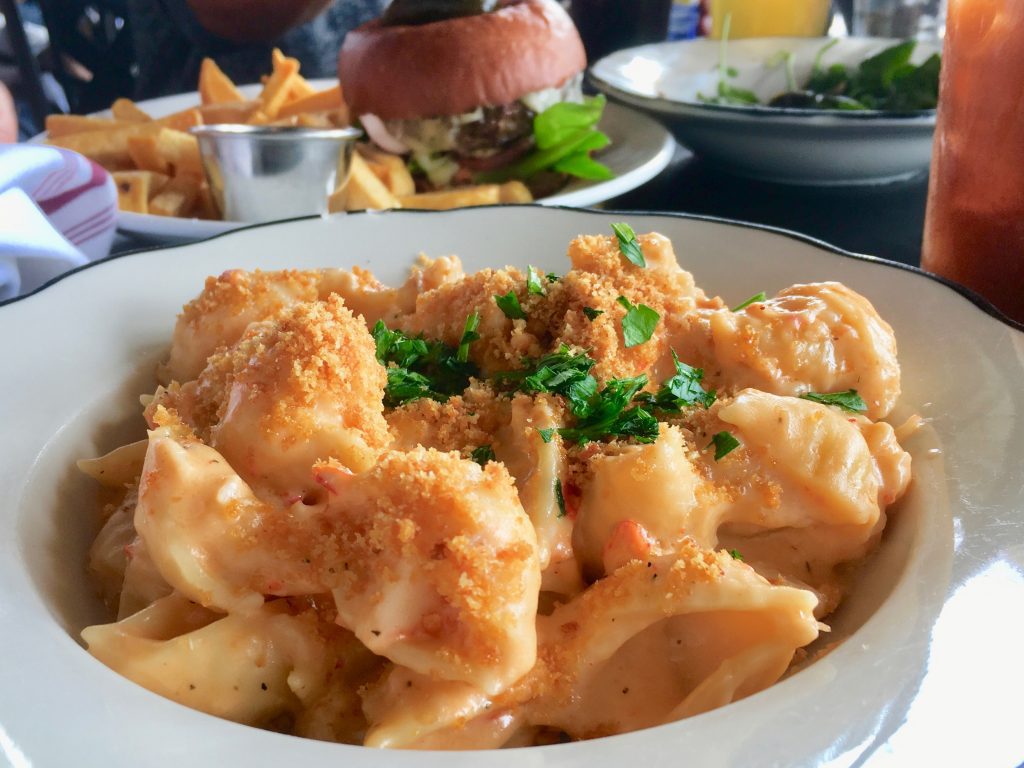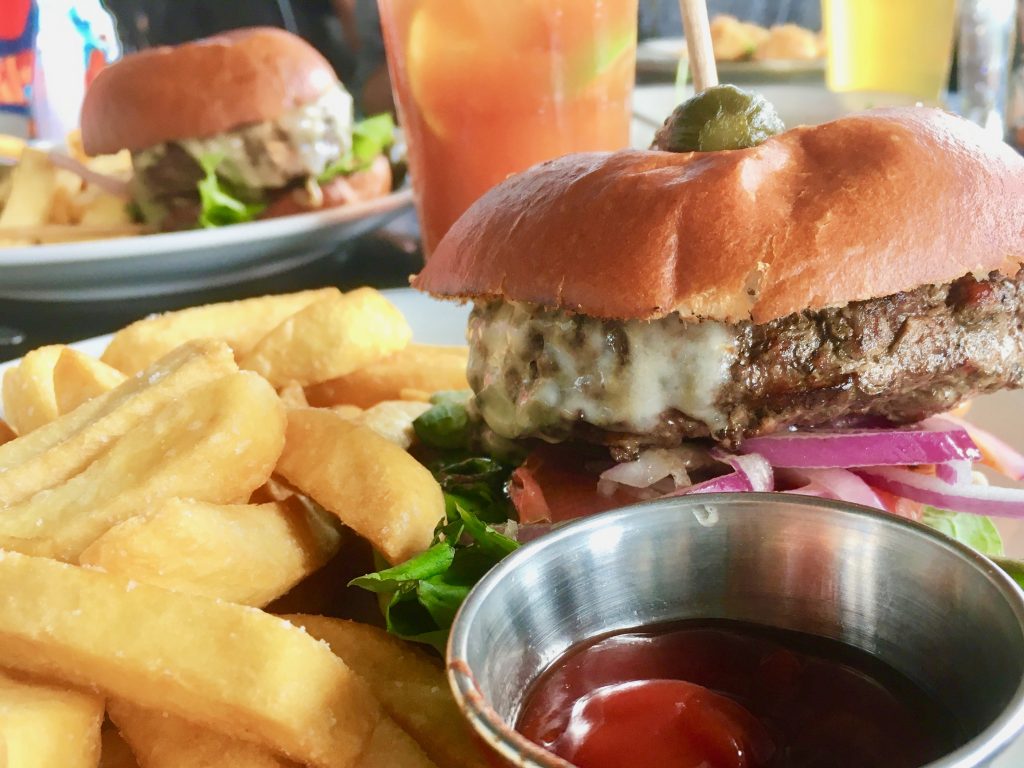 Their Vineyard burger comes topped with Cheddar, a fresh slice tomato, caramelized shallots and an aioli,  accompanied by Belgian fries ($19).  The one holdout ordered and was quite pleased with the lobster conchiglie pasta & cheese sprinkled with toasted panko bread crumbs ($19).
What was most special was the setting with views the sun-drenched Hudson filled with boats. Be sure to ask for a table on the terrace as inside it gets mightly noisy.
City Vineyard & Wine Garden at Pier 26
233 West Street
New York, NY 10013
646-677-8350