I had been to Burger & Lobster but not at the Midtown location nor for brunch. Having been invited to sample their fare, I headed there one Sunday morning before seeing The Lifespan of a Fact. An amazing cast of Cherry Jones, Daniel Radcliffe and Bobby Cannavale star in a new play where a fact checker (Radcliffe) is assigned by an editor (Jones) to fact check John D'Agata's essay (Cannavale). A true tale. For a full review, click here.
The welcoming Times Square location restaurant has 300 lobster traps lining the entrance and all sorts of fish paraphernalia hanging from the rafters. We sat at a booth and ordered a build-your-own Bloody Mary to start the meal. I had their house-made bloody mary mix with a pickled green bean, a lemon and lime slice and an olive and kicked it up a notch by adding Hanson habañero vodka ($14). I then upgraded with applewood smoked bacon ($2), a jumbo shrimp ($3) and a lobster claw ($4) making the drink almost a meal in itself.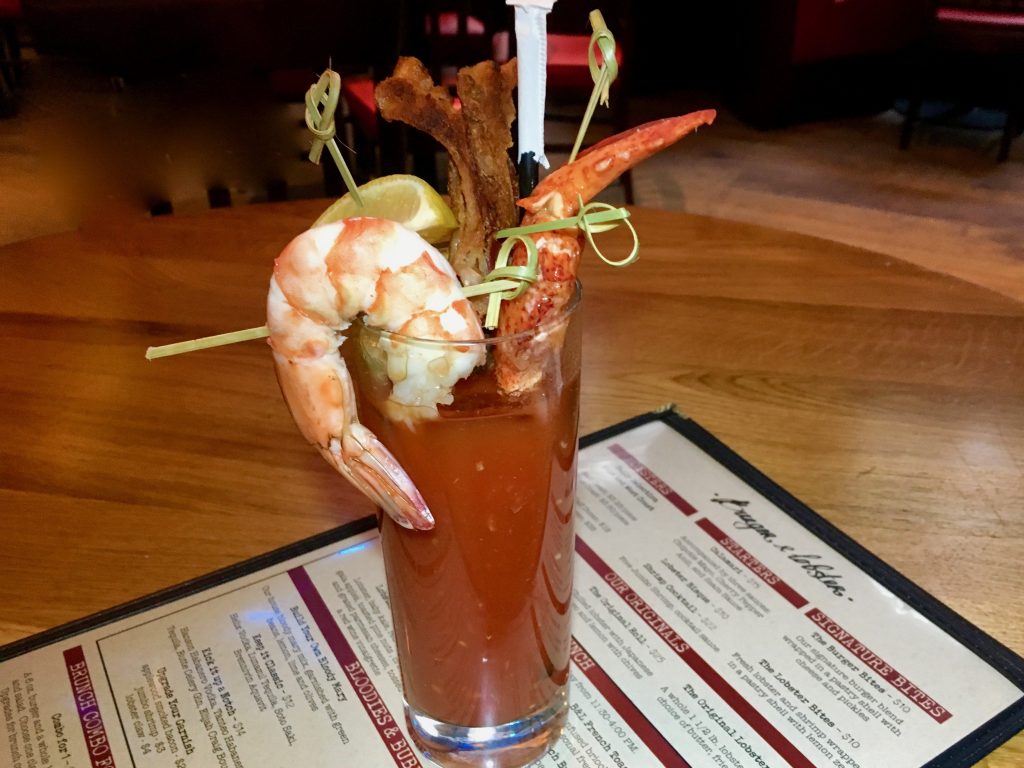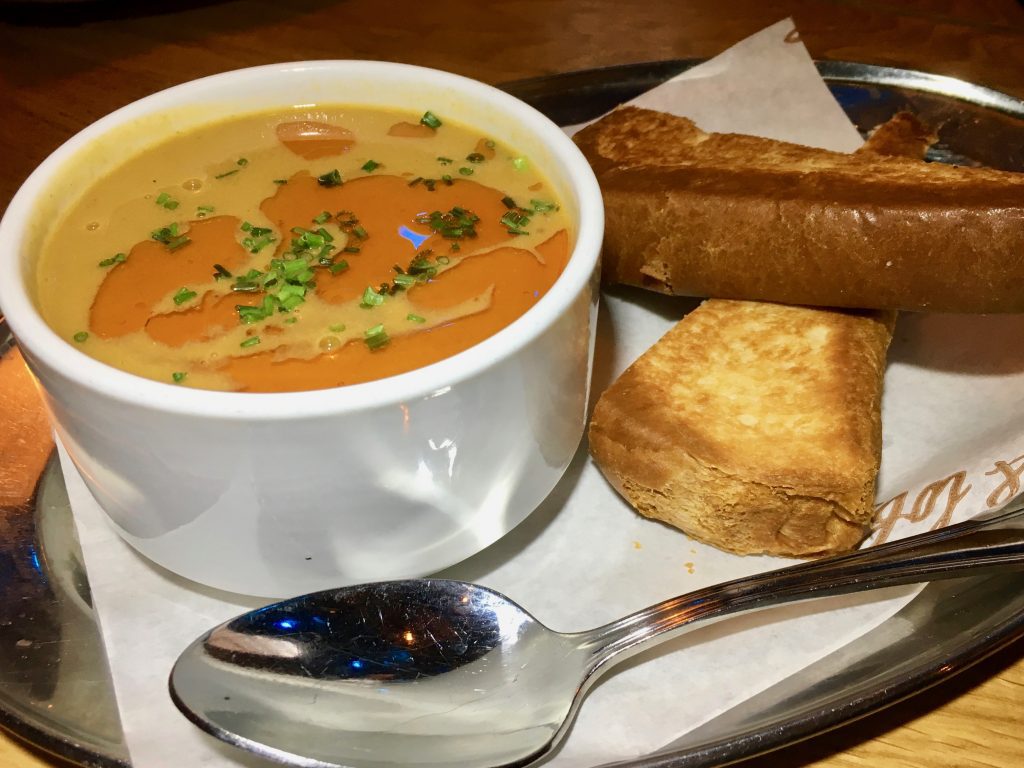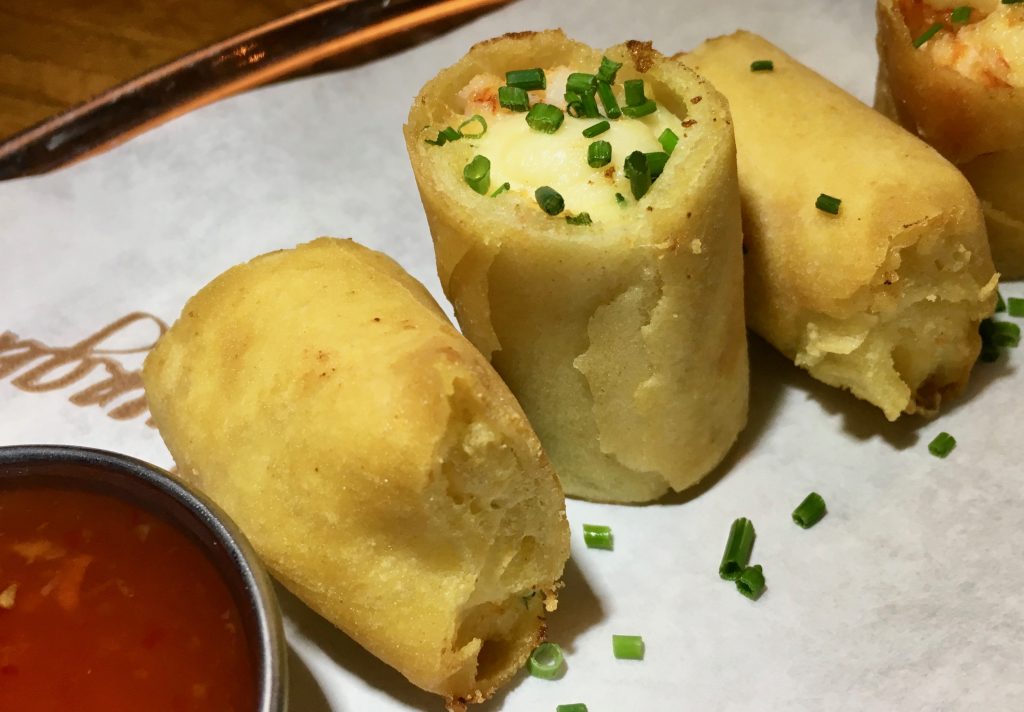 But being their guest, I needed to sample more. I recommend the lobster bisque. A rich lobster broth made by roasting the shells and combining that with tomato sauce before cooking the stock. That soup comes with toasted brioche ($10) for a filling starter. We also sampled the lobster-shrimp bites, ($10 for four ) a light mousse wrapped in a pastry shell.
For the main dish, my friend tried the lobster Benedict, some lemon-garlic-butter poached lobster with two poached eggs on their brioche coated in citrus hollandaise ($20). That's worth trying. It comes with a side salad and fries. I checked-out the egg & chorizo hash with two fried eggs over potatoes that only had a smidgen of chorizo; I would have preferred more ($17). That entree came with a green salad.
Do save room for the light and not-too-sweet strawberry-cheesecake mousse with a graham cracker crust, topped with sliced strawberries in syrup ($7) and coffee.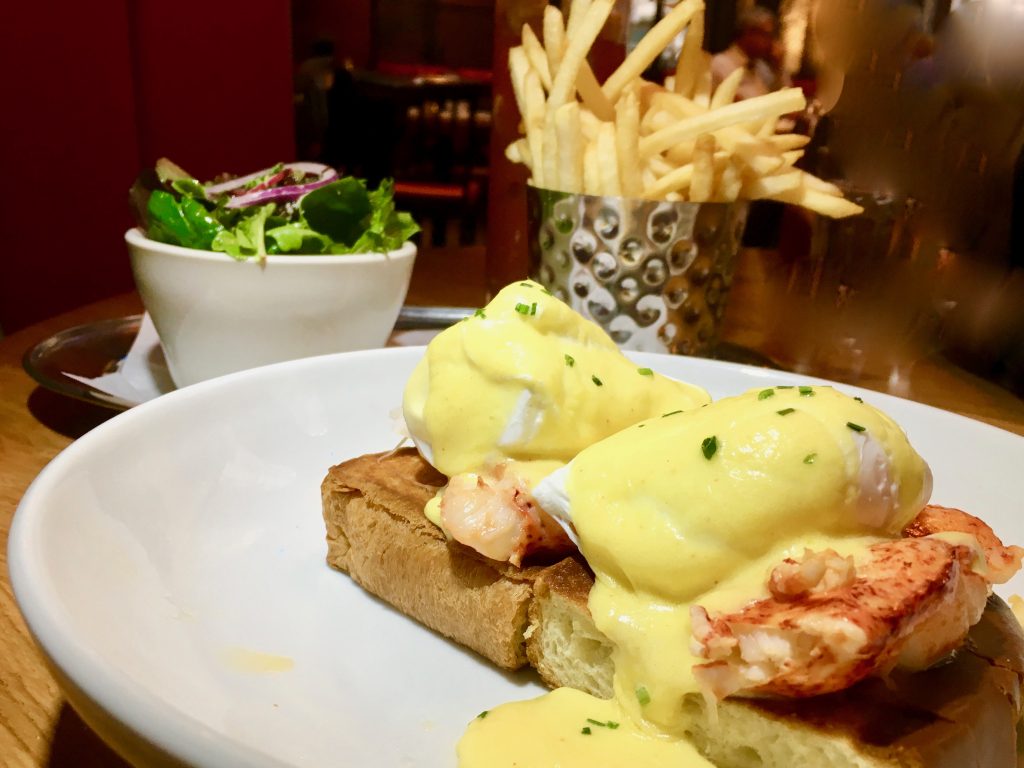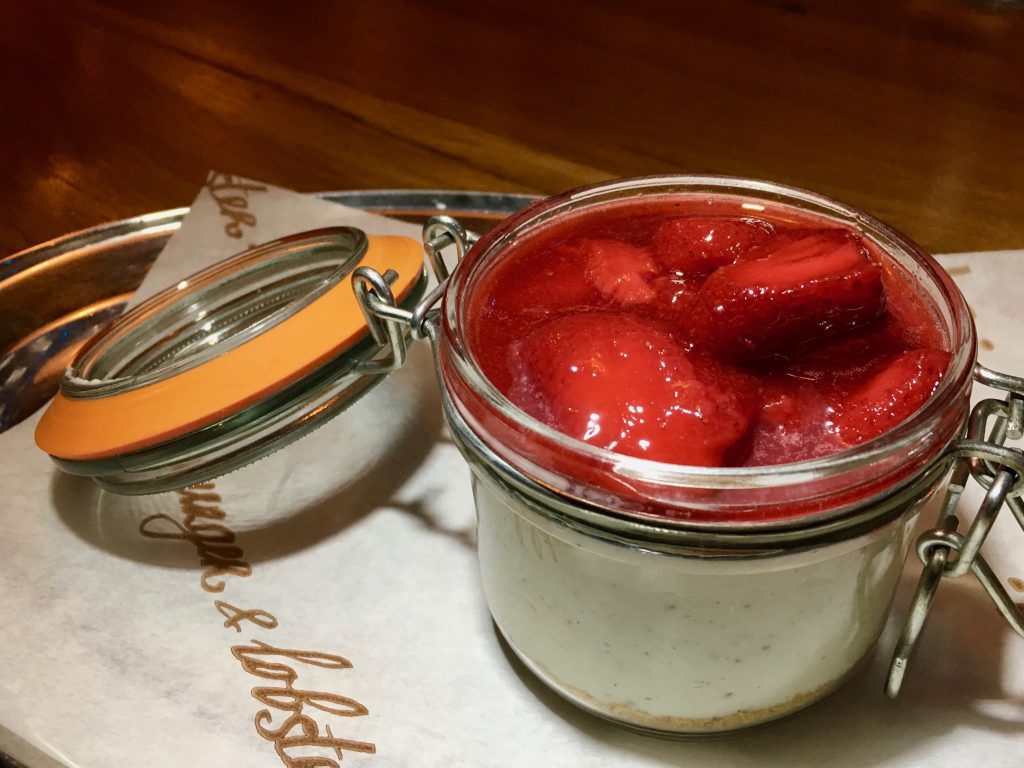 Burger & Lobster
Midtown
132 West 43rd Street
NY New York 10036
(917) 565-9044