Found a tavern near Times Square that I can recommend for lunch before theater where you can get a burger or other sandwich for $11 in a nice setting.
The Brazen Tavern on west 44th offers those bargains only Monday through Friday. On weekend (when I went) the same platters are $17. They're still worth it.
I had a grilled chicken club sandwich ($17)  yet I asked for only two not three slices of bread for the chicken, bacon, avocado, lettuce and tomato on rye accompanied by fries. So large, I took half home.
My dining partner had the steak sandwich on a baguette spread with garlic aioli. That sandwich was layered with caramelized onions, mushrooms and blue cheese crumble ($18). Both came with an abundance of fries. You could have a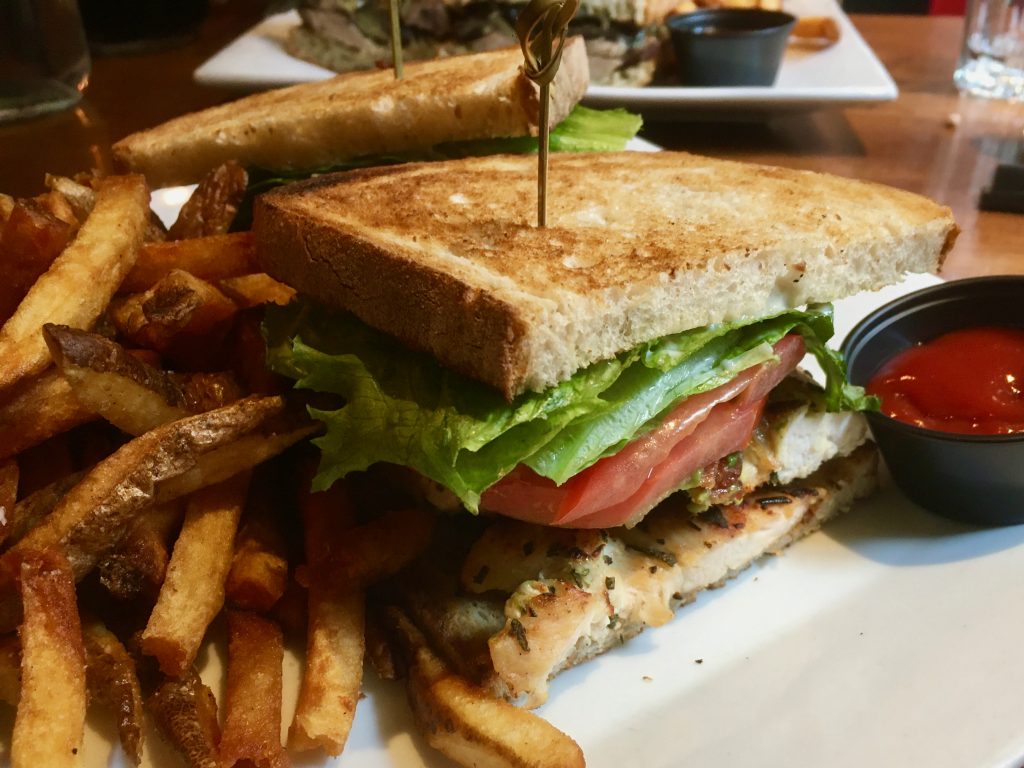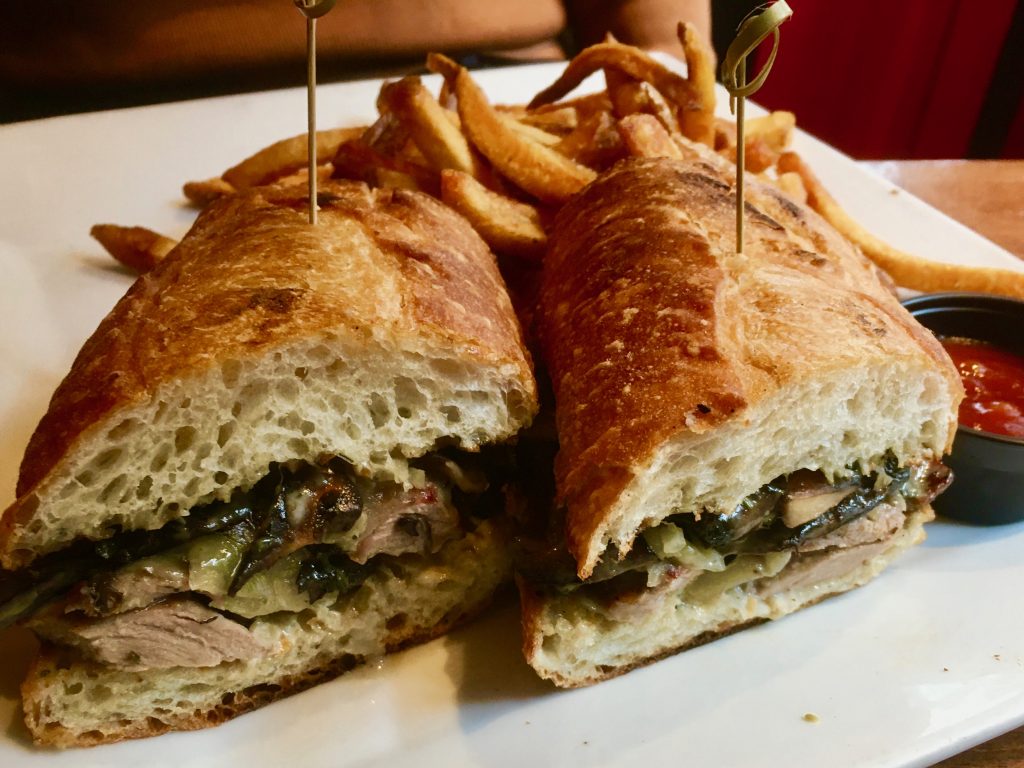 salad instead of the potatoes.
We chose this tavern as it was close to St. Lukes downstairs theatre where we saw DaVinci and Michelangelo: The Titans Experience, a sort of an art history lecture with about 150 illustrations. Interesting.
I recommend a trip to the Brazen Tavern for a light lunch. Next time I go, I'll have the steak sandwich and only recommend the show if you get free tickets to it.
Brazen Tavern
Theatre District
356 44th Street
New York, NY 10036
646-678-5989
thebrazentavern.com