I hadn't yet seen Brookdale Battery Park Retirement Home where my friend had just moved her mother. We made a Sunday date to head downtown to see the facility and take her mom out to brunch at Augustine in the Beekman Hotel. Their fairly new chef Markus Glocker splits his time between that restaurant and Bâtard, a Michelin-starred Tribeca restaurant.
We thought a bistro brunch called for Bloody Marys ($17). Once we took a sip, we both wondered whether they had forgotten to add the vodka. Our waiter Matthew played dumb when we mentioned the issue.
We split a smoked salmon and avocado omelet($21), their flavorful burger ($25) topped with tomato marmalade and melted Gruyère and the crunchy pommes frites that came with each. We devoured the burger and fries; the omelet was a tad dry.
My friend's mom enjoyed her poached eggs with chunks of Maine lobster on toasted English muffins served along with cooked Swiss chard and a fresh salad ($24).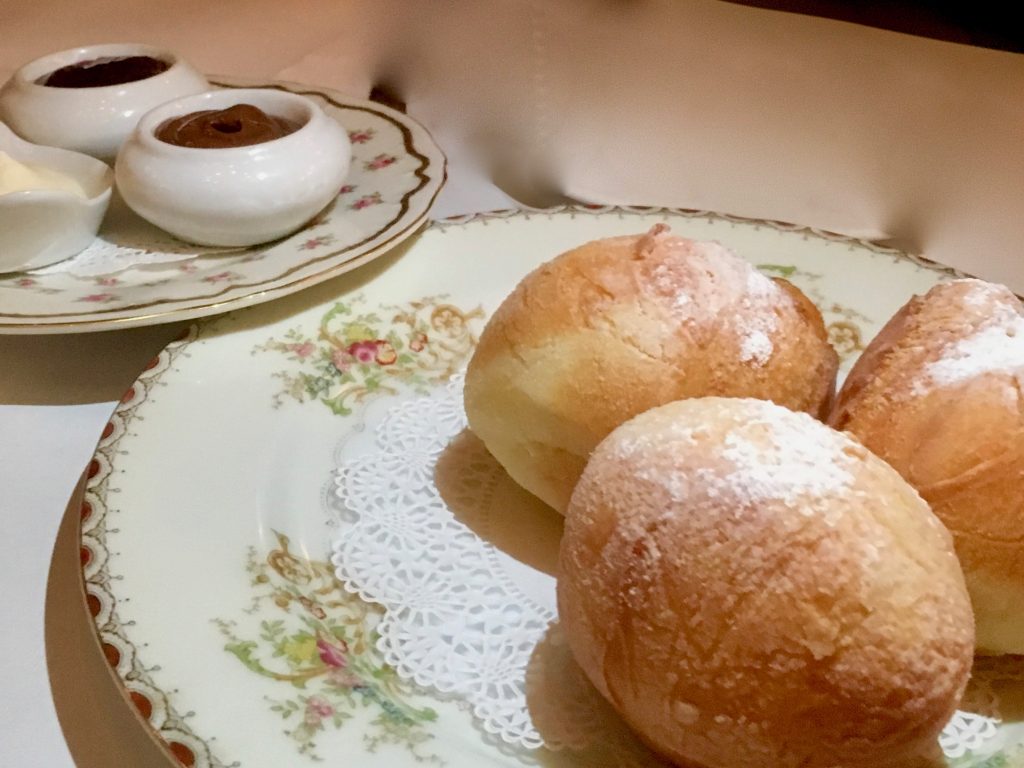 Our indulgent ending was their-not-to-be-missed warm beignets. The aroma was reminiscent Cafe du Monde. These large balls of warm just fried dough come with bowls of Nutella, raspberry jam and pastry cream ($14).
Augustine in the Beekman Hotel
Financial District
5 Beekman St
New York, NY 10038
(212) 375-0010