Knowing that diners are generally a good option for breakfast/brunch, we decided to try the theater location of the Brooklyn Diner as it was down the street from the Second Stage theatre. That's where we were seeing a matinee of the Cardinal, a 90-minute play where Anna Chlumsky and Adam Pally— as the characters in Greg Pierce's new play — literally paint their town red.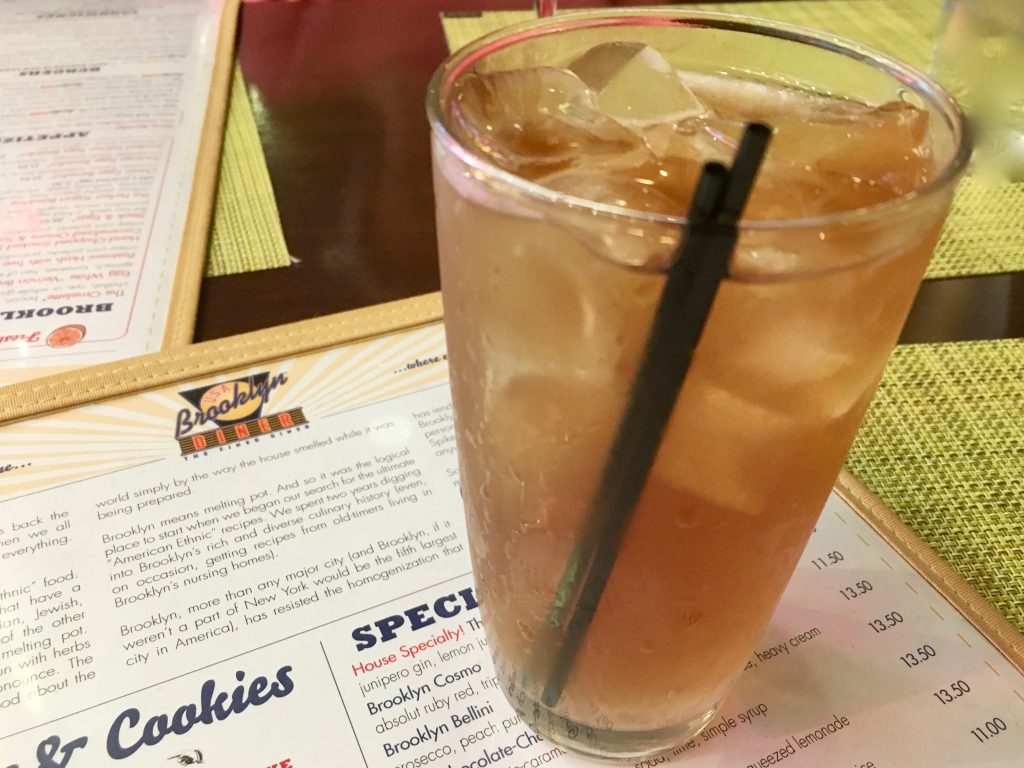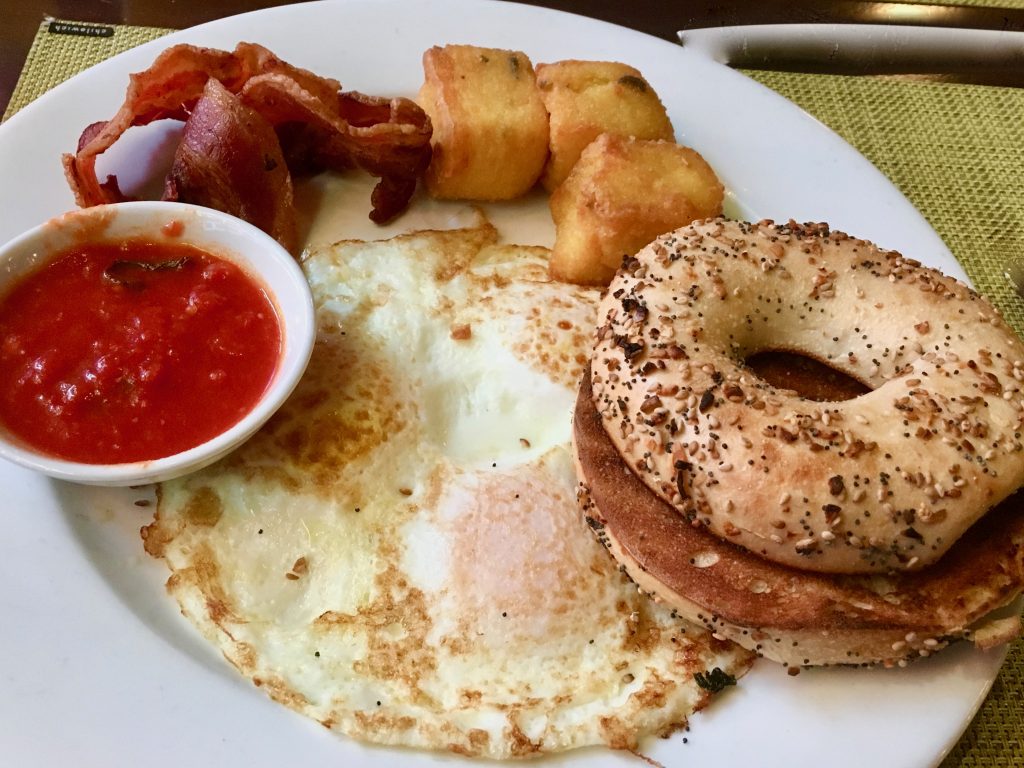 We sat at a booth in this nostalgic diner-style space. In an ice tea mode, I tried Brooklyn Diner's version of the Long Island ice tea! Quite good.
We both ordered the hearty New Yorker Breakfast ($25) of eggs over easy with crispy bacon, a toasted everything bagel, polenta squares with a pomodoro dipping sauce(that I could do without) plus espresso. A filling breakfast that kept me satiated all day! I'd recommend if you're in the mood for comfort food while at Times Square.
Brooklyn Diner
Theater district
155 West 43rd Street
New York, NY 10036
(212) 265-5400