Breakfast in America (BIA) is not your typical place to stop for a meal in Paris. It's famous for the classic American diner breakfast where the server comes by and continues to fill up your mug with drip coffee.  Occasionally x-pats do yearn for a good ole' American diner breakfast like this.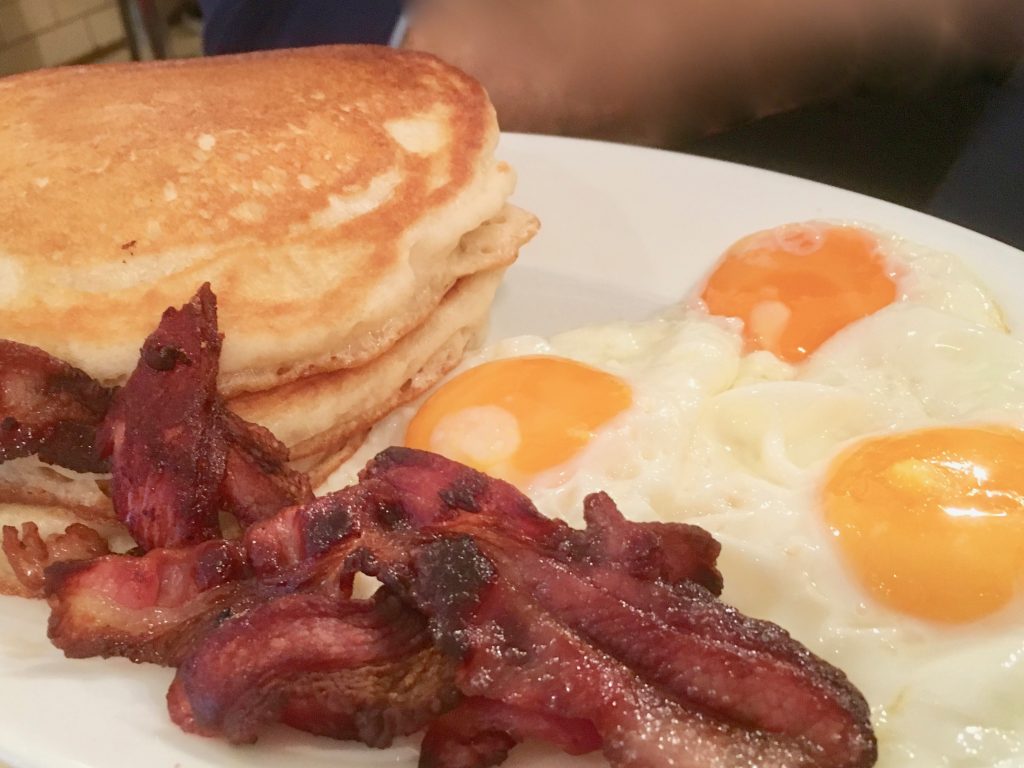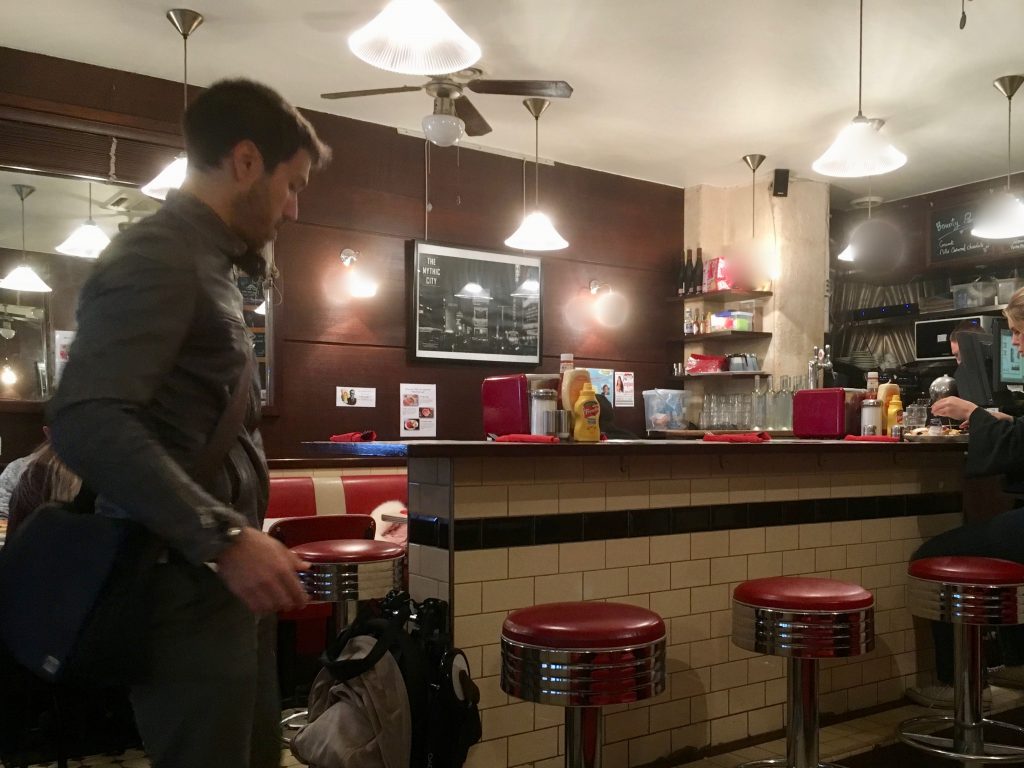 I stopped by the original location with my son and granddaughter one day for eggs  (7.95 €) over easy, crispy bacon (+ 1 €), pancakes with real maple syrup (7.95 €) and constantly refilled coffee.  We so enjoyed those eggs that came served with home-fries or tomatoes and toast.
While there you can purchase founder Craig Carlson's book "Pancakes in Paris: Living the American Dream in France." Craig hailed from Connecticut, fell in love with the city of light but missed diner breakfasts. BIA was born in 2003, followed by a second one in 2006.
Worth the trip if you're looking for that bottomless cup of java with your eggs!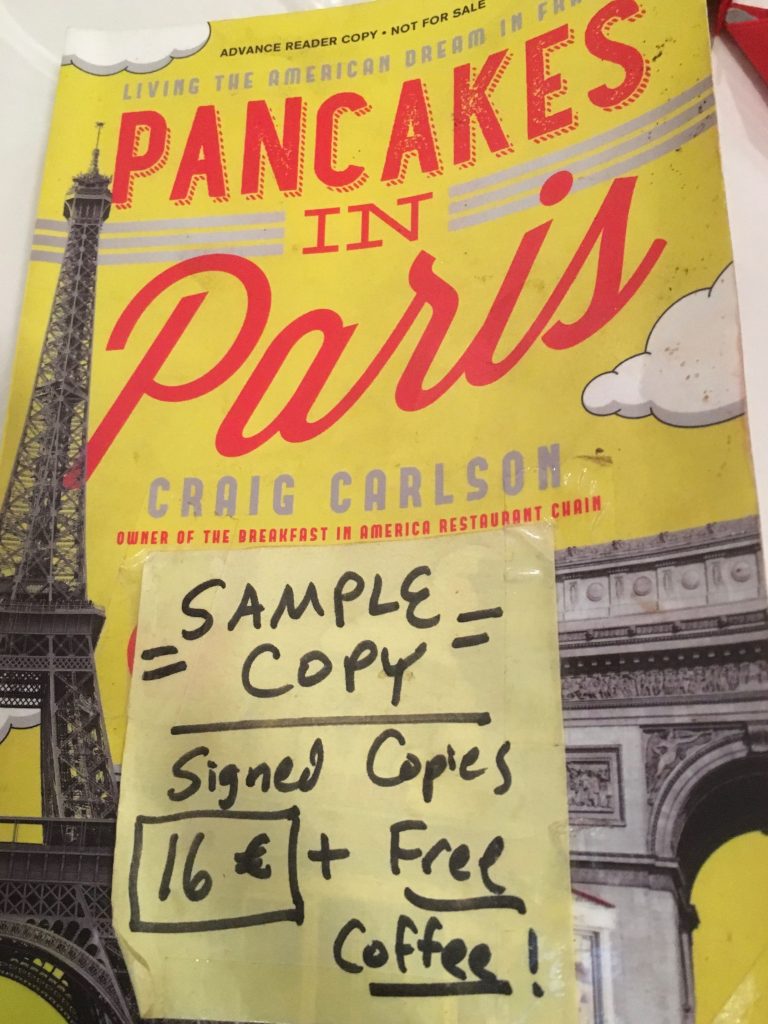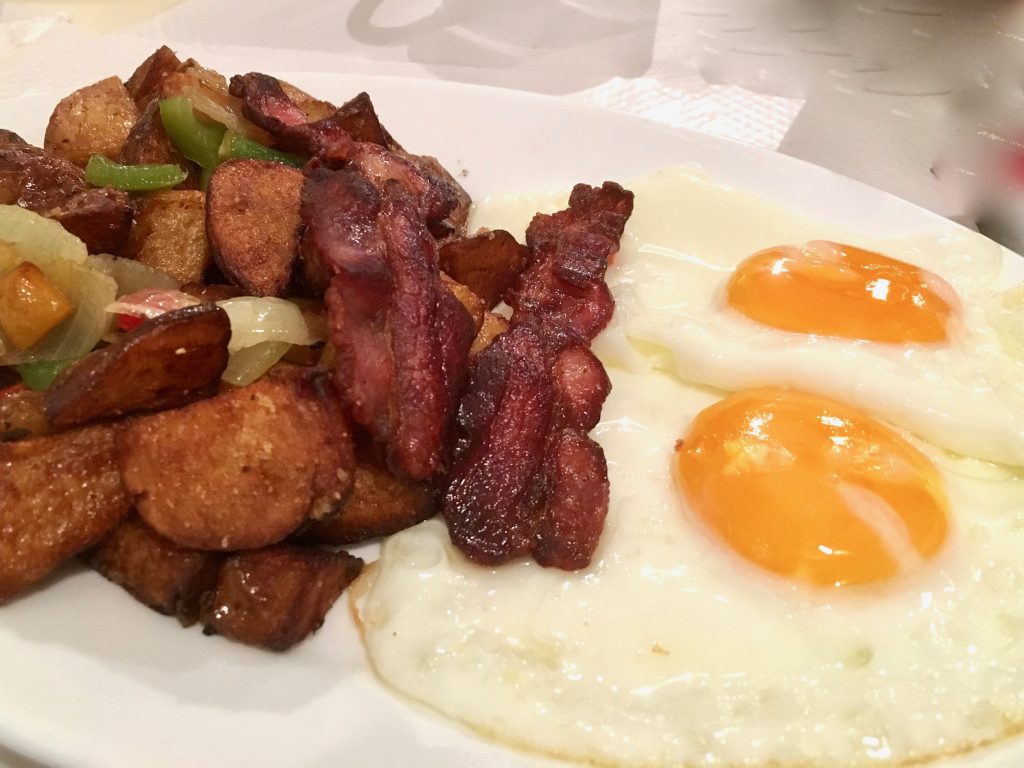 BIA 1 — Breakfast in Paris
17, rue des Ecoles
75005 Paris, France
Tel: 01 43 54 50 28
breakfast-in-america.com