One of the stops I need to make before heading to visit one of my sons is Breads Bakery (on 16th just off Union Square) for their incredibly decadent chocolate babka ($14.95 or 2 for $22). Theirs has rightfully been voted the best in New York City.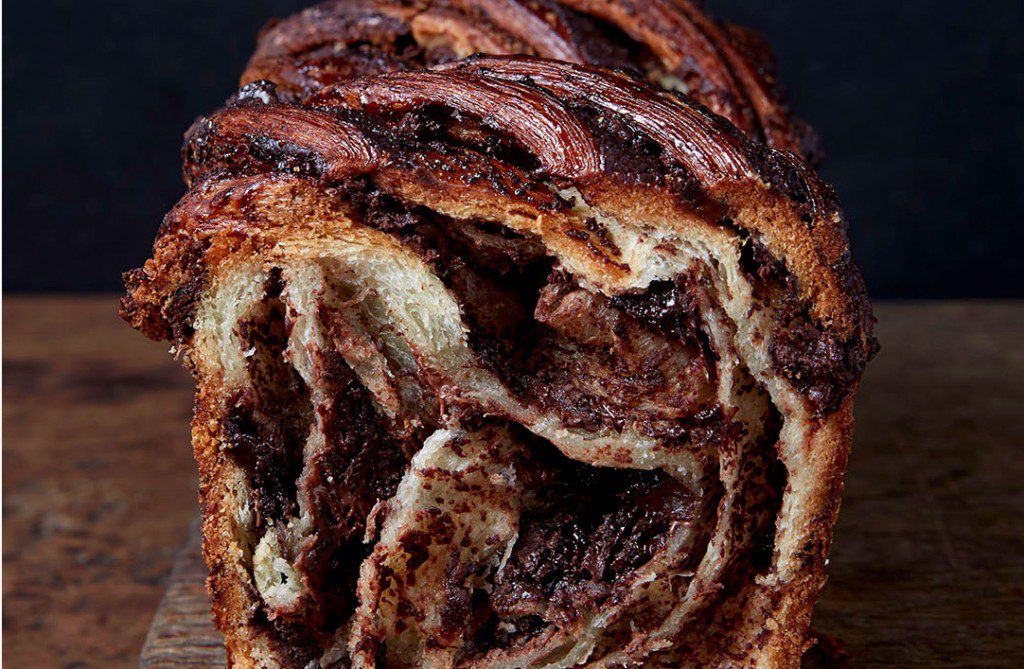 Babka — the braided, chocolate-veined interior — was made mainstream by Seinfeld in the '90s, babka. It's a half-yeasted-bread, half-cake irresistible treat to eat anytime. Breads makes theirs using butter and spreads the dough with a blend of Nutella and dark chocolate chips. They bake it several times a day, so it's always fresh.
If you've never tried this crisp crust, moist babka, I recommend a special trip just for it.
Breads Bakery
Union Square, Flatiron
18 E 16th St
New York, NY 10003
(212) 633-2253