Since we're sheltering, we all have time for braising the cabbage for 1 1/2 hours as in this recipe, inspired by one of Italian cookbook author Marcella Hazan's recipes for this dense soup.
Instead of soup, you could just enjoy the cabbage just braised. If you do so, add a generous grinding of Parmigiano Reggiano to each serving.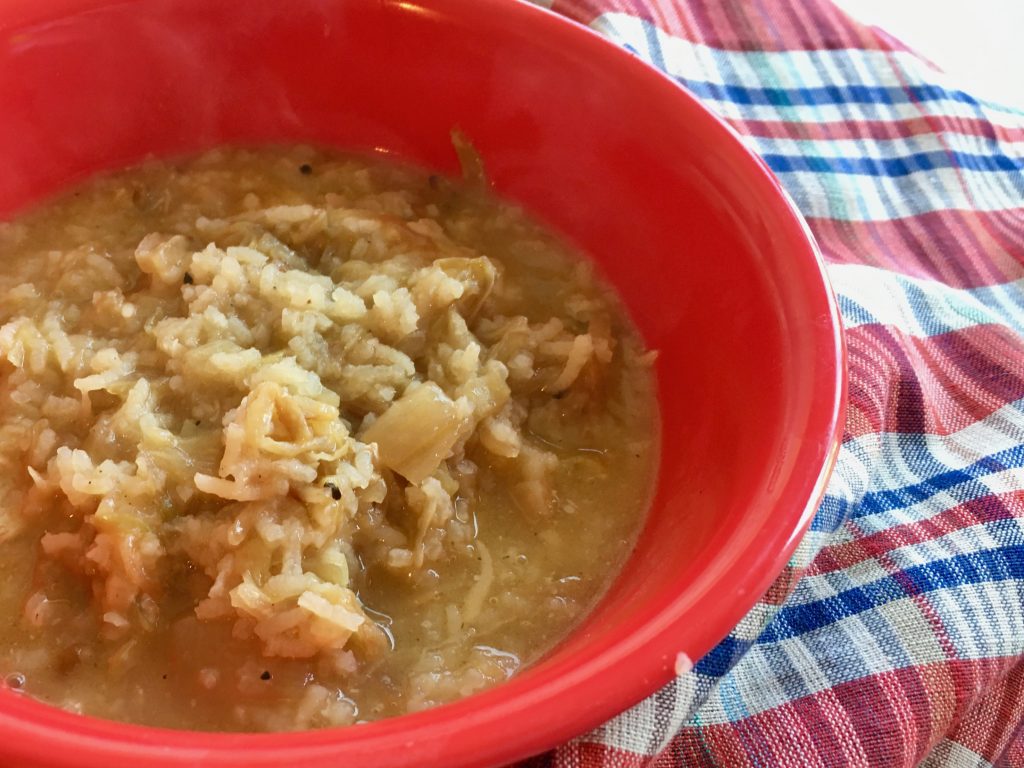 Braised Cabbage Soup
4 servings
1 small onion, chopped (about 1/2 cup)
3 tablespoons extra virgin olive oil
2 cloves garlic, chopped (about 1 tablespoon)
1 pound shredded cabbage (about 6 cups)
Salt
Black pepper, freshly ground
1 tablespoon wine vinegar (I used apple blossom)
2 cups broth (homemade or purchased)
1/2 cup rice, your choice whether white or brown
1/4 cup freshly grated Parmigiano-Reggiano cheese, plus additional
1 tablespoon butter, optional
In a large saucepan, heat onion and olive oil over medium heat, stirring frequently until the onion begins to color, about 5 minutes. Add the garlic; cook an additional minute. Add the cabbage, season with salt and pepper and stir until wilted. Stir in the vinegar, cover and cook about 1 1/2 hours until tender.
Add the broth and bring to a boil. Add the rice, stir and simmer gently uncovered for 20 to 40 minutes until tender, depending on the type of rice. If the mixture becomes too thick, while cooking the rice, add some water and continue cooking until tender. The soup is supposed to be thick.
Before serving, add the cheese and — for an even richer soup — the butter, if desired. Taste and adjust the seasonings. Serve with additional cheese.