After the Superbowl, my mouth watered for a taste of the Big Easy. So we headed to Bourbon Street Bar & Grill a few blocks from the theatre after seeing Ethan Hawke in a modern-day production Clive, Bertolt Brecht's first full-length play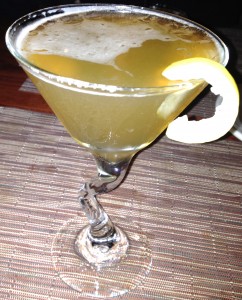 "Baal," (written in 1918 when Brecht was a 20-year-old university student).
The NoLA drinks exceeded our  expectations. The Vieux Carre (pronounced voh-care-eh) — a drink created in the 1930s at the Hotel Monteleone was named after the French Quarter ("old square") — was a smooth blend of Rye Whiskey, Cognac, Sweet Verm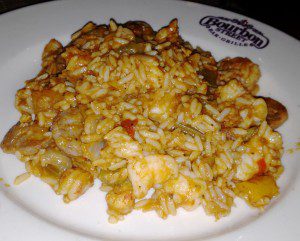 outh and Benedictine with a dash of bitters. The classic Sazerac ($10) — the  signature beverage at the Sazerac Coffee House, a cocktail from the early 1800s when Cognac first used in mixed drinks — is a perfect blend of Rye Whiskey, sugar, bitters and a splash of absinthe.
The food, though, was merely okay. We sampled the Cajun Jambalaya ($24), a hodgepodge of andouille sausage, chicken,  crawfish and shrimp in a seasoned rice with onions, peppers, celery, garlic and seasoned rice in need of more seasoning. An, we tried  a surprisingly tasty Shrimp Creole (the dish I'd recommend) with shrimp, peppers and onions in a flavorful tomato-based sauce over white rice ($22).
Bourbon Street Bar & Grille
346 W 46th St
New York, NY 10036
(212) 245-2030
www.bourbonny.com/