Boucherie, a French bistro, opened in the cavernous space where Florian, Park Avalon and others had been. This is the second outpost of this restaurant, the first located in the West Village, from The Group (Olio e Piu, Dominique Bistro and more).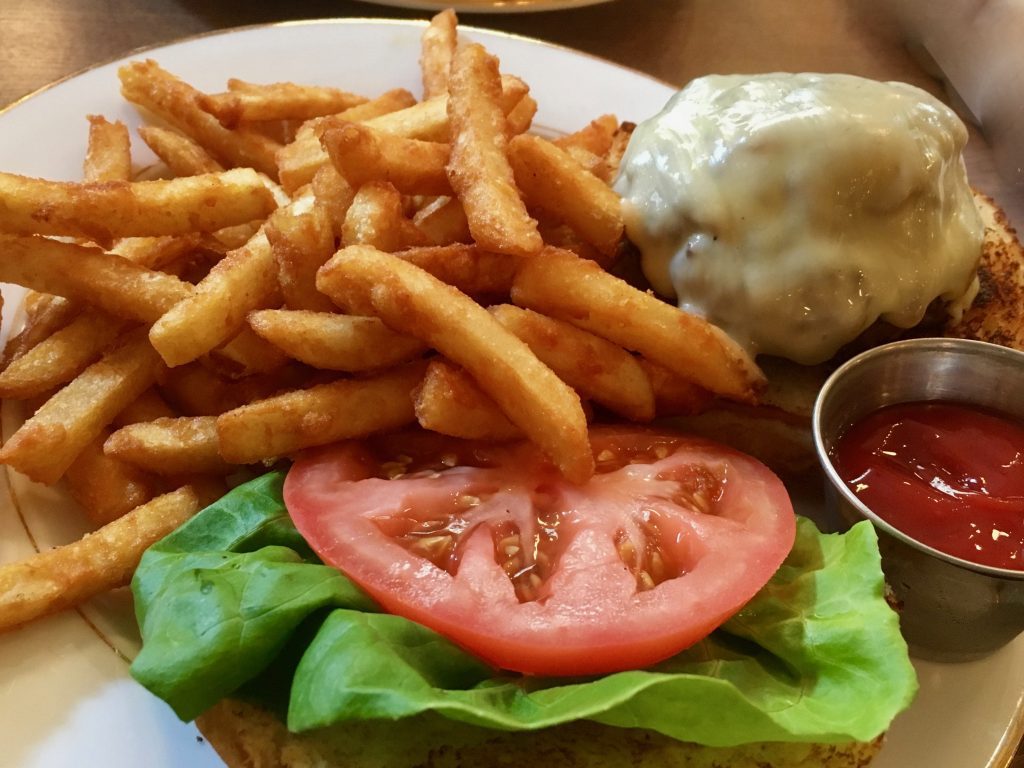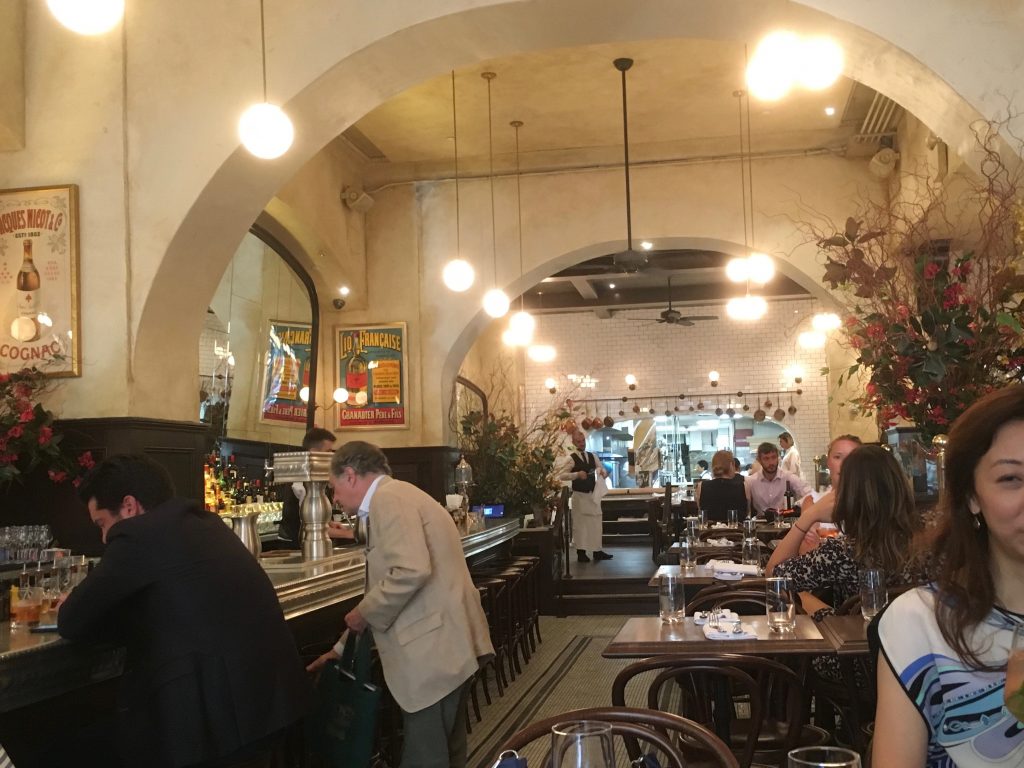 We walked by early one evening to grab a bite when we noticed the Green Hour from 4 to 7 listed on the menu that,  available in the bar area. We hopped on the high stools and ordered the burger ($12) a 6-0unce hand-formed portion of dry-aged Pat LaFrieda blend, topped with caramelized onions, aged gruyère, sliced tomato and lettuce on a brioche bun along with crunchy on the outside, steamy in fries! Each of our burgers was cooked the way requested!
I'll return for more for sure.
Boucherie
Gramercy Park
225 Park Avenue South
New York, NY
212.353.0200
www.Boucherie.com