A map a listing of BiteoftheBest.com's New York City restaurant reviews
A map with our New York City reviews and some rooftop bars
Check out our almost 1000 reviews each with a link to our write up. Each review is also listed on Zomato, where we are ranked #1 in NYC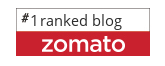 with over 7 million views. It's a work always in progress with our new reviews added each week.
The blue diamonds indicate rooftop bars. Let us know if we missed any of your favorites!
Peruse the map below to discover what we've reviewed. Double click the open-square image in the upper right corner to open the map fully. Each red button represents a restaurant; double-click the button for restaurant details plus a link to our write up.
To find this map next time you visit, search "Restaurant Map." We always love your thoughts on the map and about your favorite Bite of the Best offerings, by email or in the comment section.
As you know, Bite of the Best has become NY-centric. Our newly updated site focuses even more on The Big Apple. It also includes reviews from us when we're on the road.
– bonnie
Save
Save
Save
Save
Save
Save
Save
Save