Sunday brunch on the UES is often a family affair with restaurants filled with noisy kids. I'm only mentioning this as a warning of the racket you will experience during brunch time as we did at East Pole Kitchen and Bar where we went to celebrate a friend's birthday.
When I made my reservation, I requested a candle in a dessert and confirmed that with the hostess when I checked in. We were four, seated in a booth more intended for three. Unless we had wanted to wait, there wasn't a larger table for us. We squeezed in.
Each of us ordered a different one of their interesting libations. I requested their "spicy" Maria, made using grilled jalapeño-infused tequila and tomato juice ($14). Wanting it extra spicy, I asked for some of their fresh horseradish that the menu called for in their Bloody Mary. Oddly for a Sunday morning, they were out.
The most attractive drink was their namesake sangria colorfully made with red wine, apple brandy and mango nectar ($14) served in a red wine glass. They served both the Sicilian blood orange mimosa ($13) and the peach Bellini ($14)  in a champagne glass.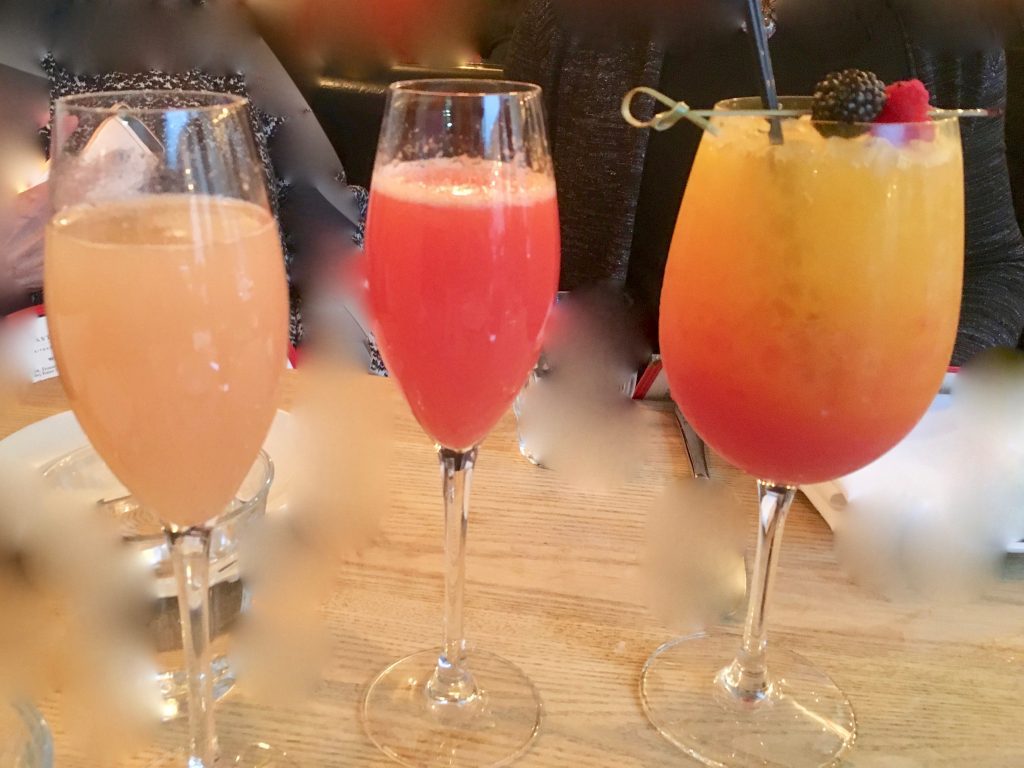 We sipped those nicely made cocktails while trying to decide what to choose. Two friends decided on the wild boar ragu over the fresh pappardelle ($29) with shreds of Parmigiana Reggiano. Those chunks of boar were amazingly tender. The cheeseburger ($24) topped with crisp bacon slices was cooked exactly how ordered; my friend upgraded the accompanying fries to those with truffles (+$5). The only disappoint was my duck hash ($26). No complaints about the flavor of the duck with two nicely runny poached eggs, over lots of confit duck and a couple of potatoes. What was missing were the menu-promised "market" veggies (there was a smidgen of spinach).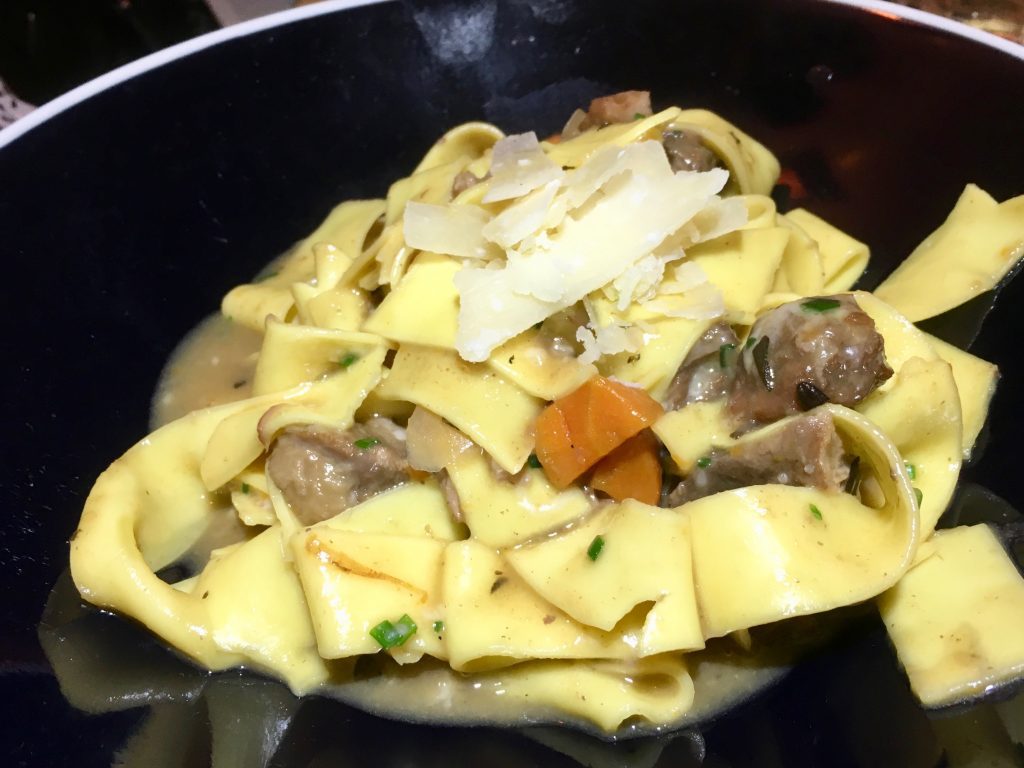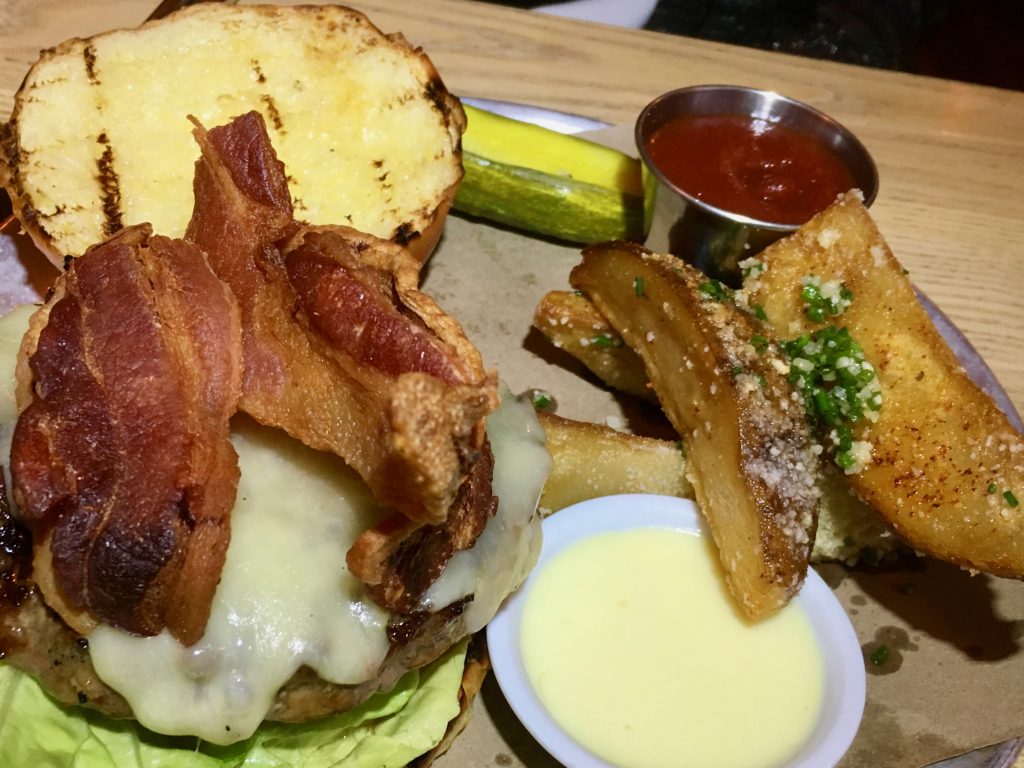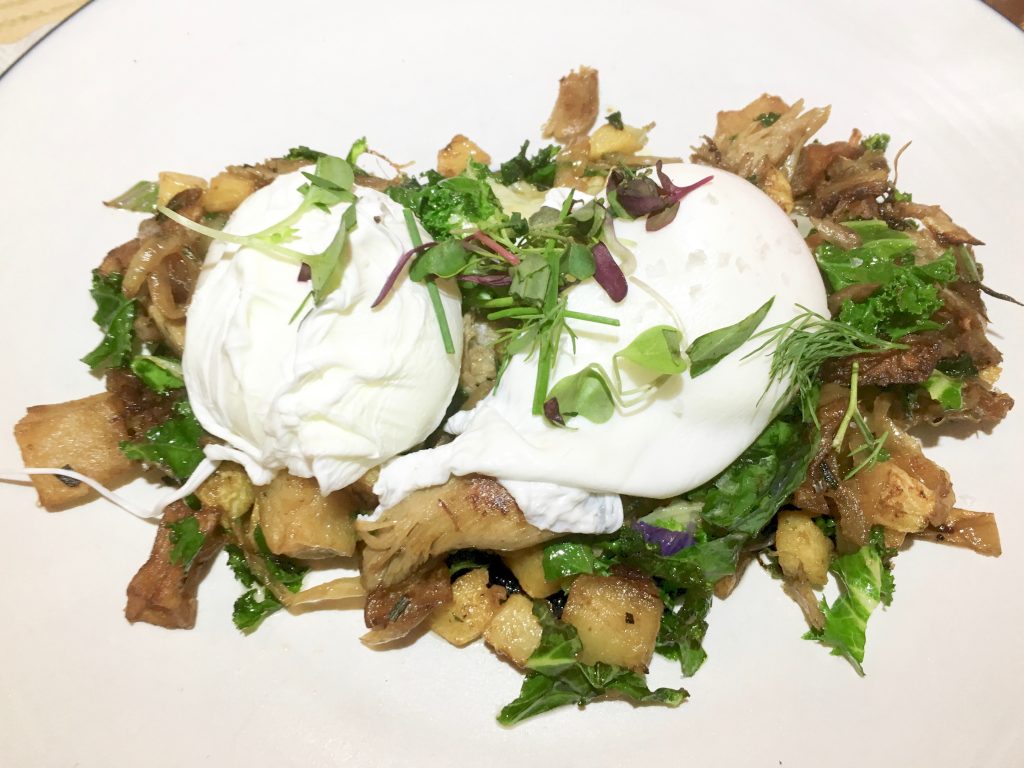 As we ordered one dessert to share, we reminded our waiter about the candle. The ice cream sundae ($14) with vanilla and salted caramel ice cream whipped cream, Pimms soaked cherries and a chocolate sauce that hardened from the cold of the ice cream came sans the candle. After finding our waiter, we did get an unlit candle – it took a few other waiter interactions to find a match. By this time, the lack of a lit candle became quite funny.
I don't recommend East Pole (especially during the noisy Sunday brunch), as service is half the experience. Management training may be in order.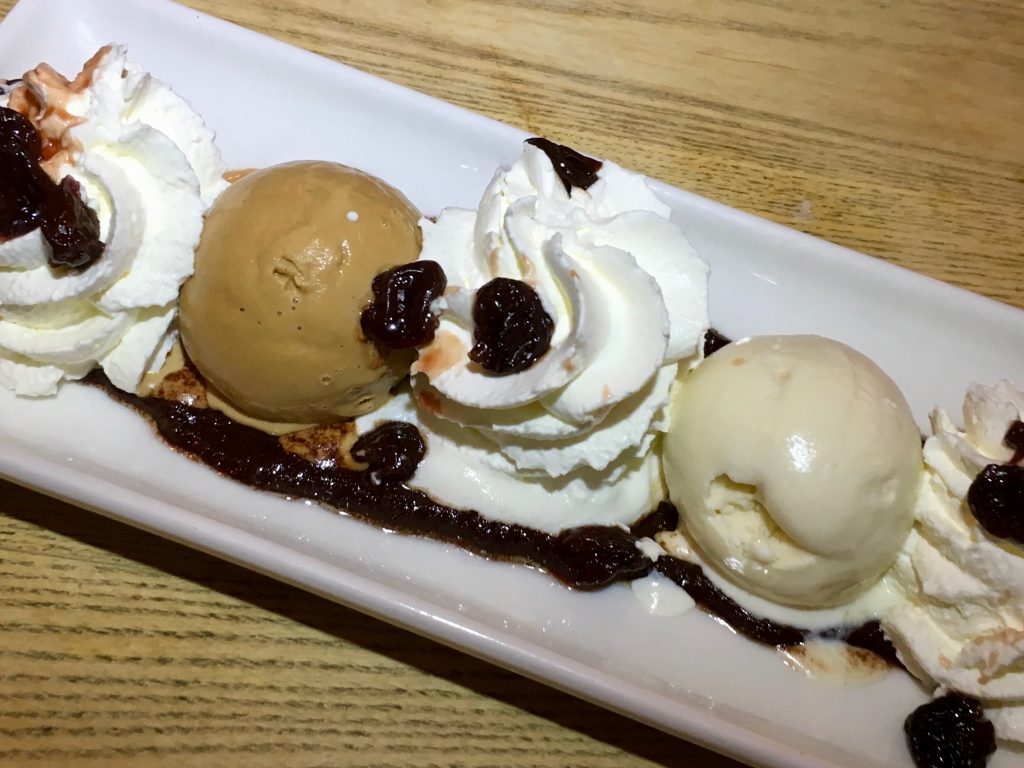 East Pole Kitchen and Bar
Upper East Side
133 East 65th St.
New York, NY 10065
212-249-2222