When visiting a friend near the Hudson Valley, we chose BBQ for lunch and headed to Billy Joe's Ribworks in Newburgh. We started with their hearty portion of nachos.
The enthusiastic manager shared that the cheese they use drizzled over the nachos is a blend of many types. That dish ($13.99) had a pile of tortillas topped with smoky beans, shredded lettuce, onions, jalapeño peppers, pulled pork, sour cream and the cheese blend.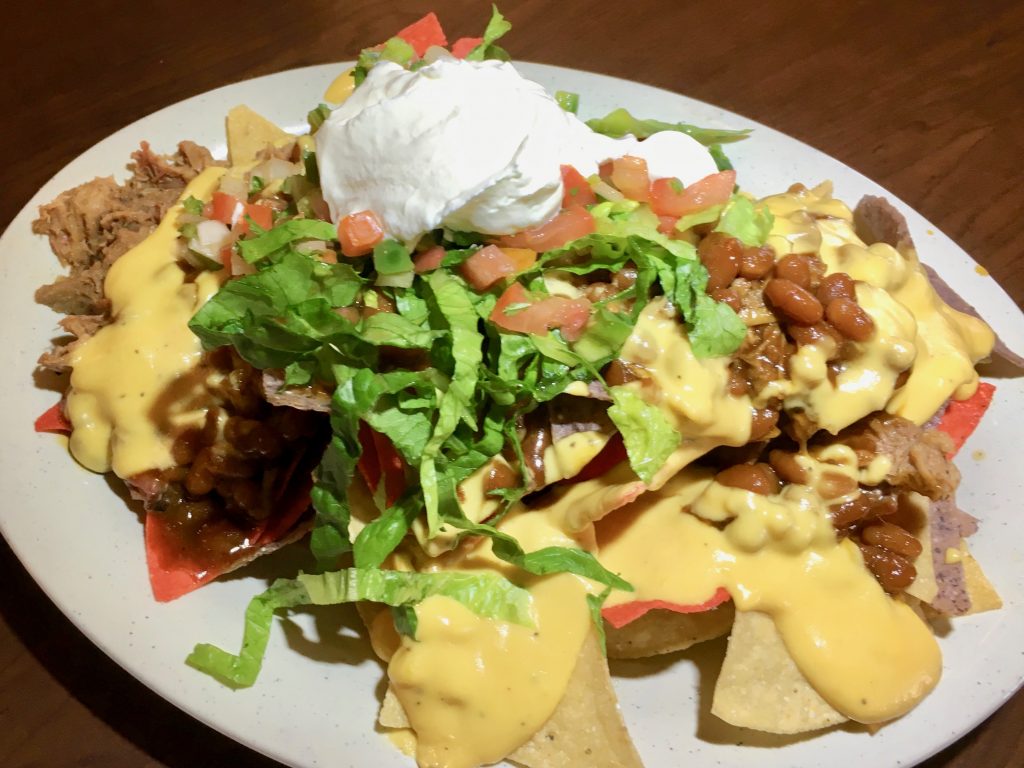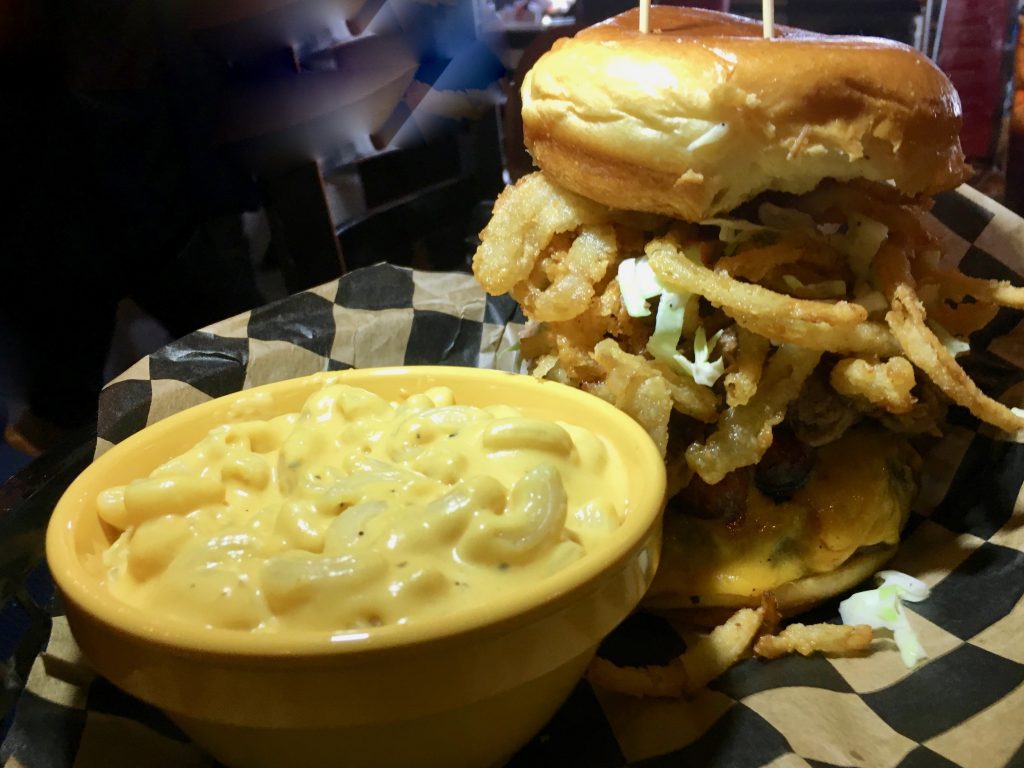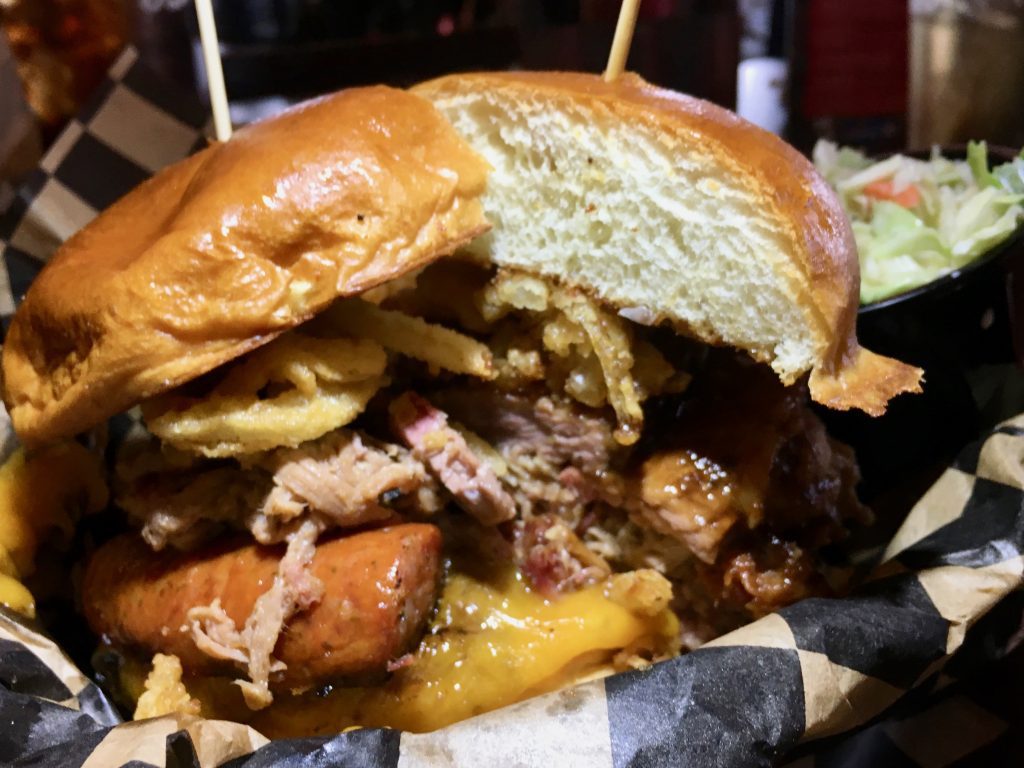 Silly us, not realizing how huge the starter was we ordered Backyard BBQ ($16.99) better known as The Legend — a burger topped with smoked brisket, pulled pork, smoked andouille, Cheddar cheese, coleslaw and crisp onion rings ton a BBQ sauce dressed bun. One had mac and cheese as the side, the other two of us shared one legend with fries — and couldn't even make a dent in it.
I'd suggest stopping by in warm weather then the views of the river and bridge would be spectacular as you were dining outside.
Billy Joe's Ribworks
Hudson Valley
26 Front Street,
Newburgh, NY 12550
(845) 565-1560