Peter Guimaraes relaunched Bice Cucina, his company's NYC restaurant that had closed about four years ago, around the corner from the 54th location where it had been for 30 years. I was invited to sample their fare.
We started with one of the small shareable bites, their eggplant parmigiana baked in a small cast-iron skillet with tomato sauce and mozzarella then topped with fresh basil. I highly recommend.
Peter stopped by the table before departing to the Garden to courtside seats at a Knicks game. He wanted to find out what dishes we were ordering; he then mentioned that we must add one of their Pinsa Romana to that. It's a Roman flatbread-style pizza, made with three flours — wheat/soy/rice — and using less oil making it lighter and crisper than traditional pizzas. We sampled the traditional Margherita one with tomato sauce, mozzarella and basil ($18). I'd also recommend.
From the signature salad part of the menu, we sampled the Maine lobster designed to look like a lobster, decorated with grilled vegetables ($26) and the nicely dressed Ceasar ($13).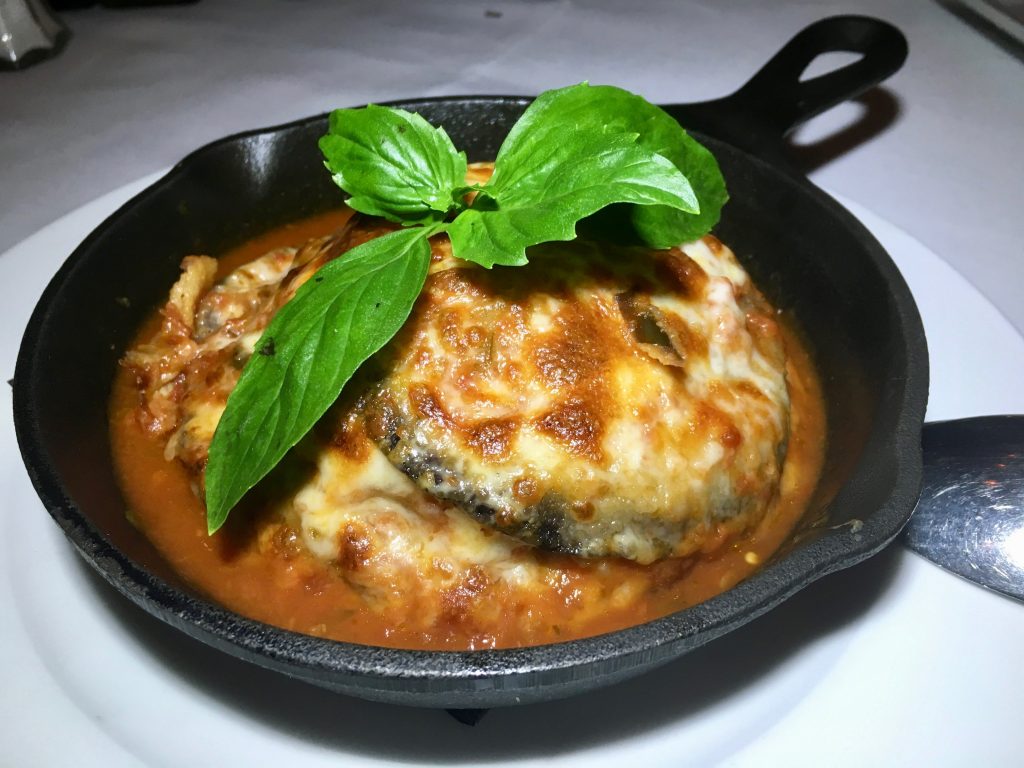 I'd highly recommend their Osso Buco alla Milanese ($43), the classic veal shank dish replete with the marrowbone this one served with saffron risotto garnished with a tall sprig of rosemary. I would skip the La Milanese "Via Borgospesso" ($ 38), a veal chop still on the bone pounded so thin that it was too dried out to enjoy. We did like the arugula and tomatoes that topped it and the garlicky rapini ($8) that we ordered as a side.
For dessert ($12 each), I'd suggest the delicate dark chocolate cake, with some hazelnut crunch, topped with espresso gelato that they had put a candle in for my friend's birthday. Their tiramisu is not the traditional one, instead, it looks like a chocolate Toblerone bar. Chocolately, but not like any tiramisu that I've experienced.
Keep in mind that when warm weather returns, Bice Cusina also has an outdoor patio.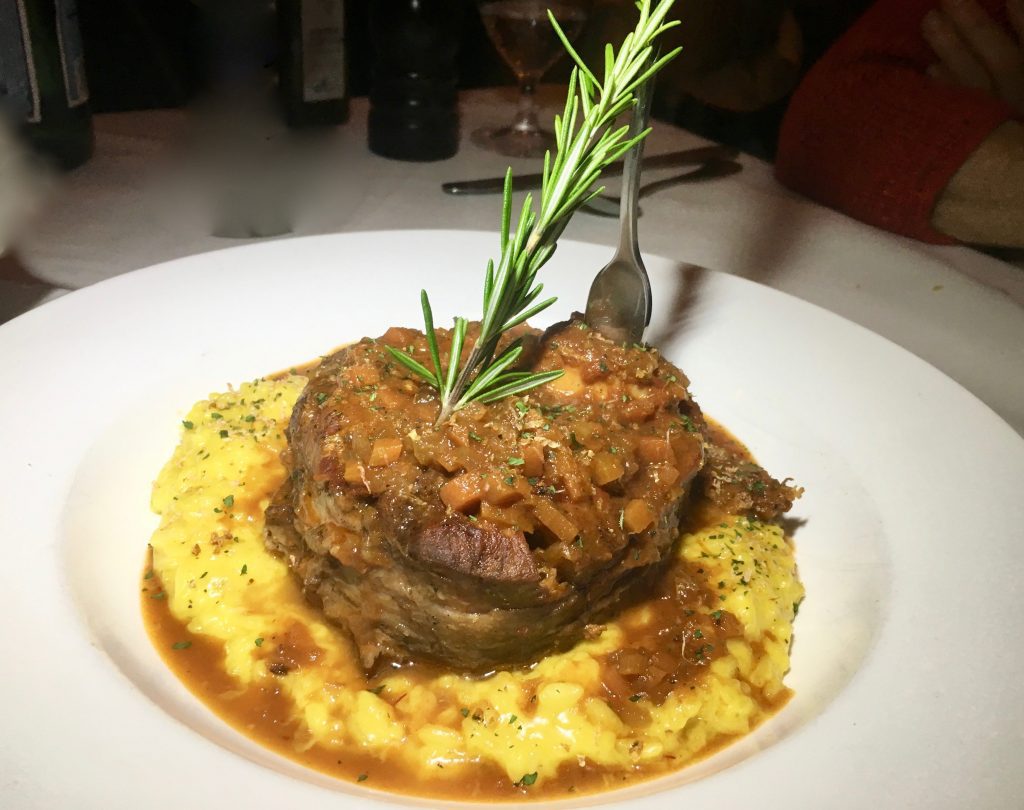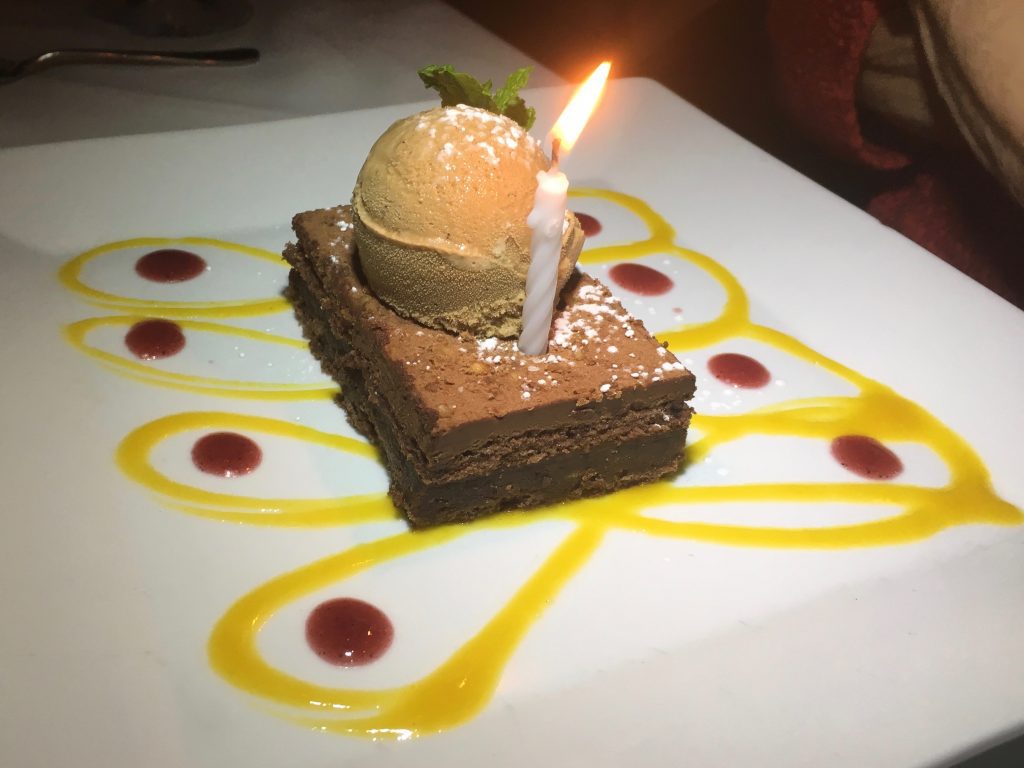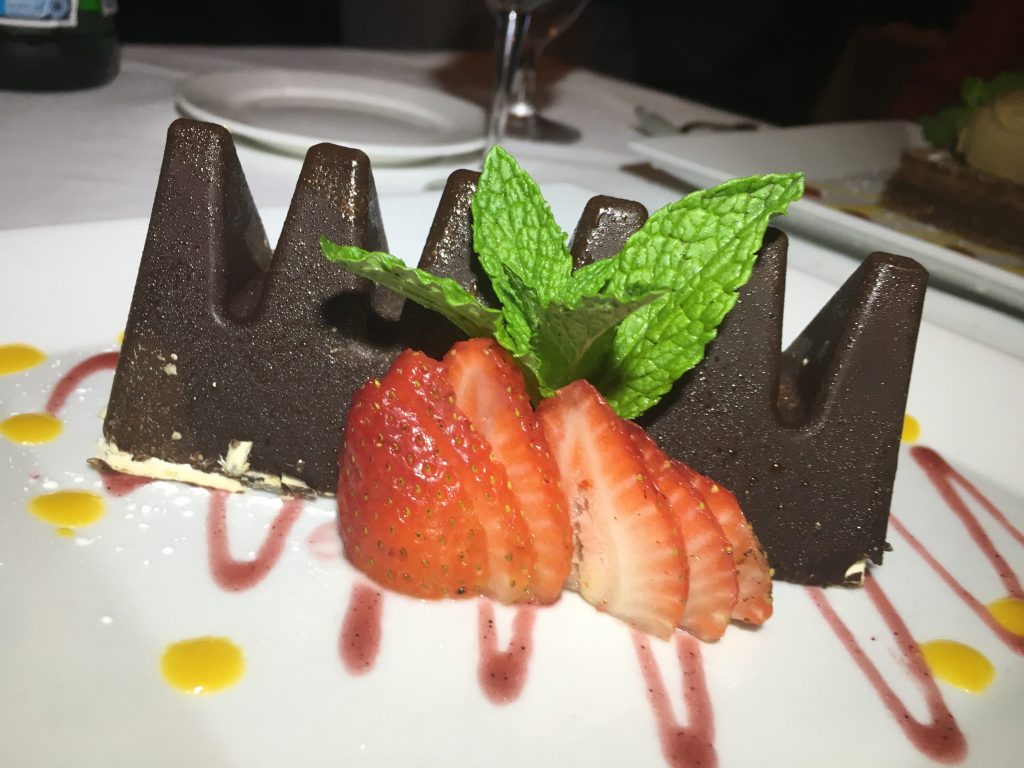 Bice Cucina
62 W. 55th Street
New York, NY 10019
212-757-2600
https://www.bicecucina.com/