Coming from a fabulously informative visit to the Public Art special exhibit — open through September 23 — at the Museum of the City of New York along with one of its curators, we started looking for a place to get something to eat. If you can get a tour of "Art in the Open: Fifty Years of Public Art in New York" do so.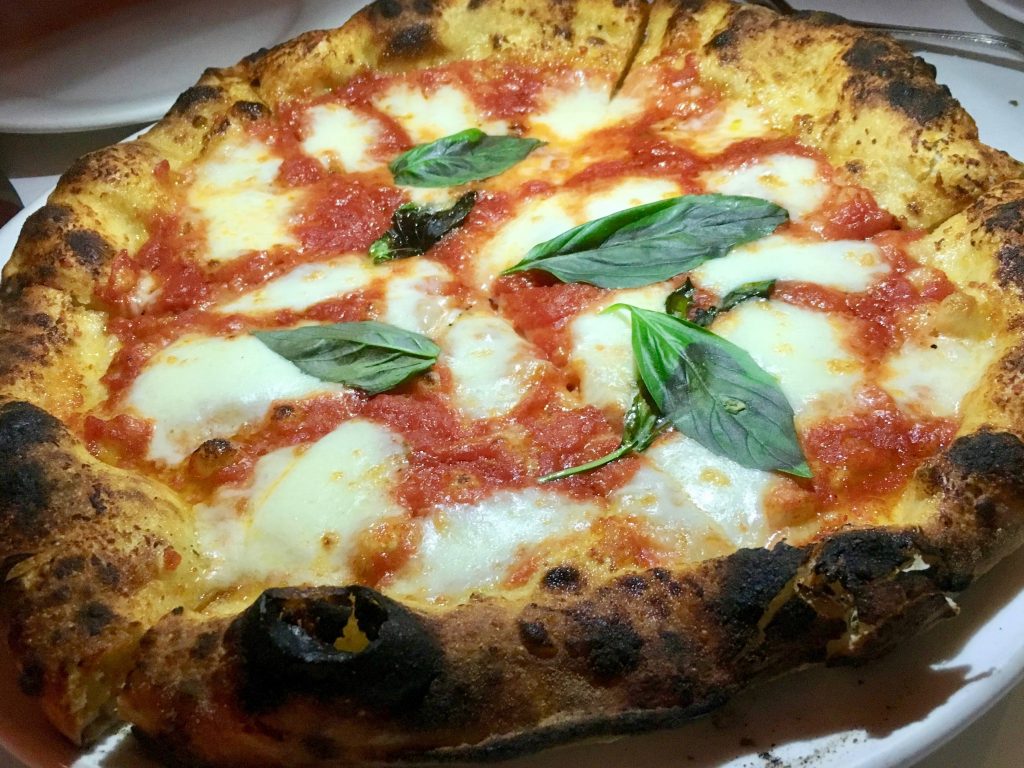 It was one of those beautiful nights, where sitting outside would be preferable, so we kept walking south to try to garner an outside table. By the time we walked from 103 to the 70s, we became more hungry and less fussy about our table and ended up at Bella Blu sitting by the open full-length windows enjoying a bit of the A/C.
Not being very hungry, we decided to share one of their brick-oven pizzas with a wonderfully chewy crust. We chose the classic Margherita topped simply with tomato sauce, mozzarella and fresh basil, which was a bit pricey at $24, but tasty.
If I were in the hood, I would return for some other offerings.
Bella Blu
Upper East Side
967 Lexington Avenue (between 70 and 71)
New York, NY 10021
(212) 988-4624