Bareli's By the Sea is a fairly new restaurant with good food and service with ocean views from inside the Grand Victorian on Ocean Avenue in Spring Lake.
Don't let the hostess's scowl put you off, the rest of the staff are warm and welcoming.
I started with their Sinfully Spicy Margie. I was a bit worried about the muddled strawberries over-powering the drink. They didn't.  The drink had a nice spicy kick. I'd order again ($14)!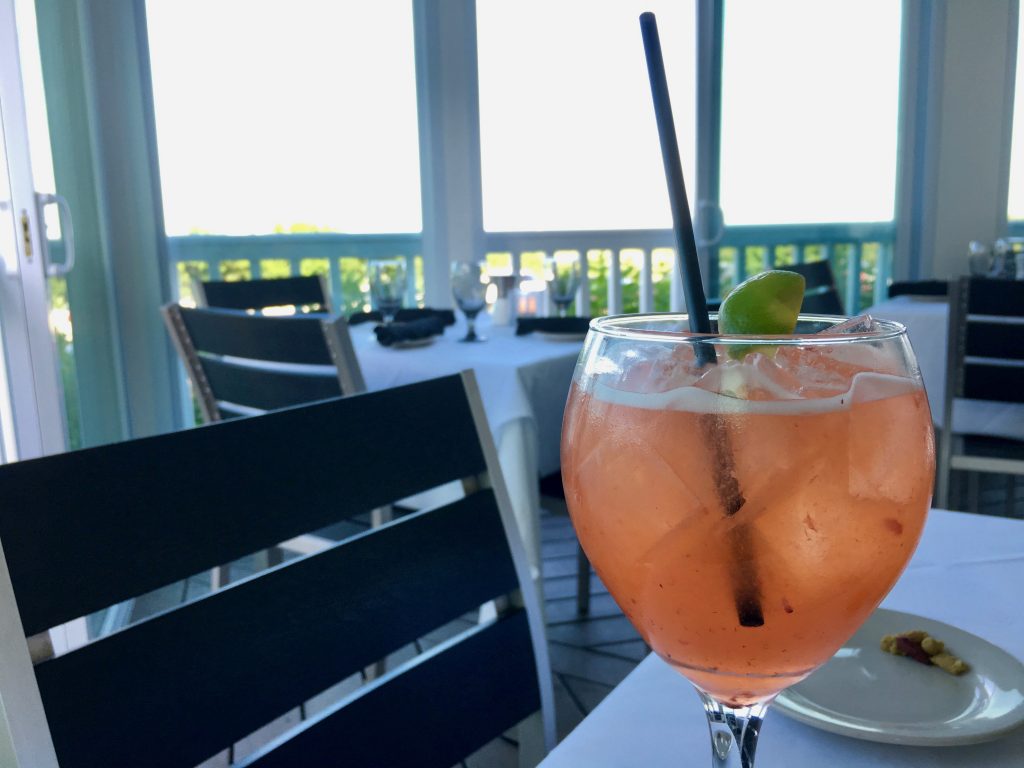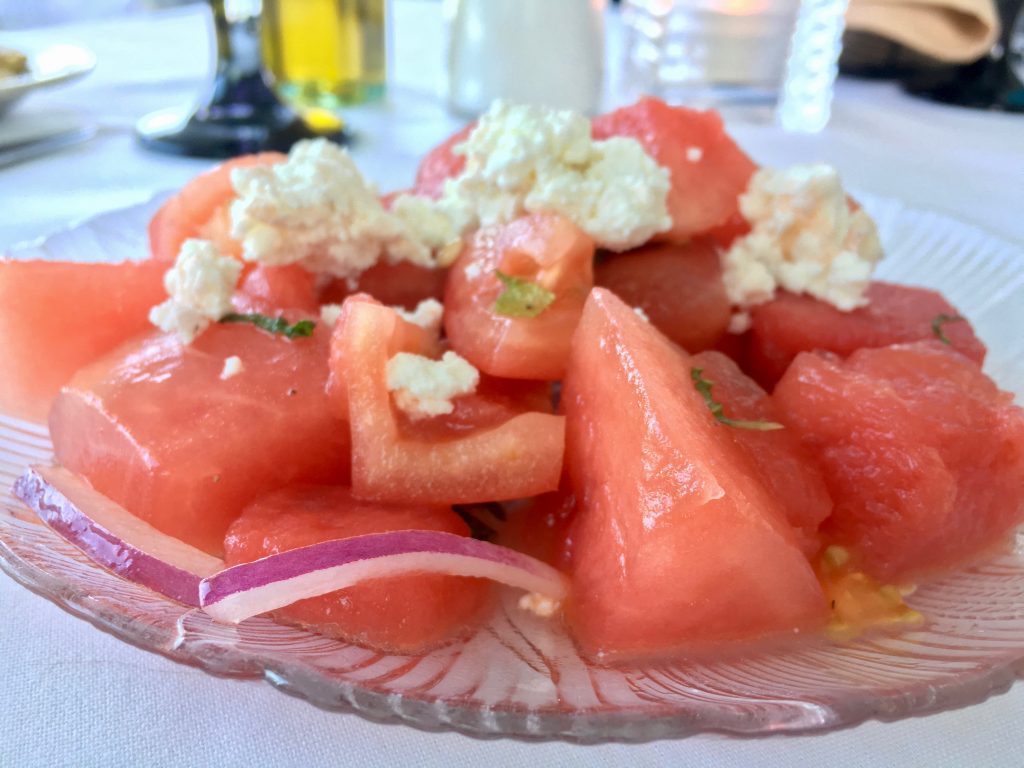 We ordered from the "specials" menu that is so much more interesting than their regular one.  Enjoyed the refreshing chunks of watermelon and tomatoes sprinkled with goat cheese crumbles and fresh mint ($14).  Don't miss the almost all crabmeat cake with a side of Jersey corn salad ($18). Delicious, though it was missing the sweet-potato hash.
Their crispy soft-shelled crabs were fine ($36 for two), although the coating could have used some seasoning. Instead of the menu-stated  Tuscan Parmesan fries, the kitchen put crispy potato cubes on the plate. Disappointing for fry-aholics. Our server had told us about the missing hash for the crabcake, but not so about the fries.
Both the food and service are good enough that I will return when again in the Spring Lake area.
Bareli's By the Sea
In the Grand Victorian
1505 Ocean Avenue
Spring Lake, NJ 07762
732-769-5700