Barbara Sibley, chef owner of LaPalapa (77 Saint Marks Place, NYC) author of Antojitos: Festive and Flavorful Mexican Appetizers and a fellow member of the NY chapter of Les Dames d'Escoffier
With Cinco de Mayo this weekend, we decided it was the perfect time to feature cookbook author,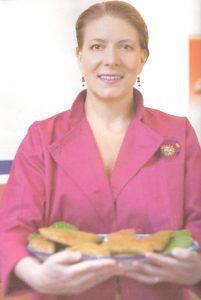 restaurateur and friend Barbara Sibley, who was born and raised in Mexico City. She's chef owner of LaPalapa restaurant serving authentic Mexican cuisine; the author of Antojitos: Festive an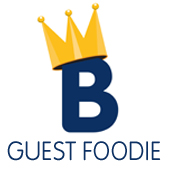 d Flavorful Mexican Appetizers (Ten Speed Press) and a fellow Dame (a member of the Les Dames d'Escoffier, a philanthropic society of professional women leaders in the food, fine beverage and hospitality fields).
I first met Barbara at Share's annual A Second Helping of Life a few years ago, as she was one of the guest chefs who was sampling her refreshing Sopa de Aguacate con Cepitas – Chilled Avocado Soup with Spiced Pumpkin Seeds.  It was so delicious that I made a reservation at LaPalapa (77 Saint Marks Place New York; 212.777.2537) the next week.
The restaurant — which has been voted as having one of five best margaritas in New York — has a special Cinco de Mayo celebration from now through May 8. This Friday afternoon, you can hear Barbara on "The B. Smith and 'Thank You Dan' Show" on Sirius radio.
If you miss those, Barbara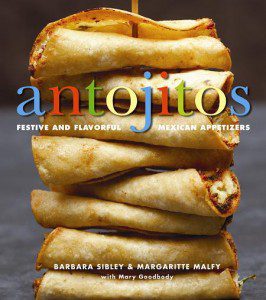 's doing a The Chefs Dinner Series (an 8-course meal) on Tuesday May 14th. The $140 meal price includes a cookbook and pairings of Tequila, Wine and Mezcal. For possible reservations and information email chefsdinnerseries@gmail.com.
We caught up with this busy lady to get her responses to our Bite of the Best guest foodie questions:
Which food product or gadget would you never give up? I cannot live without my Mexican "comal" or griddle. It is a paper thin piece of metal that gets extremely hot and is indispensable to making tortillas and salsas.
What do you like to serve when you entertain? I love to start with a tequila blanco, such as Don Julio, and sangrita ~ a citrus and pomegranate chaser. It is the traditional Mexican aperitif…and of course a wonderful guacamole with homemade totopos chips
Describe your "last meal?" Arrachera a la Tapatia – a tequila and lime marinated skirt steak with grilled nopal cactus, xni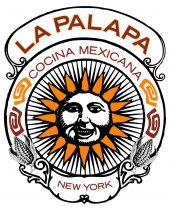 pec** of pickled red onions and habaneros, guajillo chorizo and salsa tapatia (a charred chile~tomato salsa)
**NOTE: A xnipec is a typical salsa from Yucatan in which onions are pickled in lime juice with fresh habaneros. The lime juice concentrates the heat. Barbara makes it with red onion and the color of the onion changes to a brilliant pink.
What food is your secret guilty pleasure? During the early autumn in Mexico City it is the season of the cacauazintle corn. It has giant white kernels that are quite starchy but full of intense corn flavor. I could stand eating this corn on the cob slathered with lime, chile and cheese all day!
What is your go-to neighborhood restaurant? I sometimes feel that when I am so busy at the restaurant I am surrounded by food but don't eat! Those days I walk over to Soba-ya on East 9th street to fortify with a steaming bowl of the freshly hand-cut noodles.
What is one food product most people don't know about, but should?  I think that most cooks do not realize that corn masa is an excellent thickener. It is wonderful when made into a slurry and used to thicken soups and stews. In Mexico it is formed into small dumplings and cooked in soups as well. It is gluten free and masa, as it is made from the whole corn kernel and ground to a powder, has a less gelatinous consistency than cornstarch.
Twitter handles: @la_palapa, @barbarasibley
– bonnie
Save