When I dined at Periyali, I learned that their group had a number of other restaurants including Bar Six that is in my hood. I looked forward to sampling it.
I glanced at the menu before heading there and noticed a couple of Moroccan options including a tagine, vegetable couscous and my favorite  — Bisteeya. I knew that dish well as I had recreated it after attending a cooking class by Moroccan-guru Paula Wolfert for the New Haven Register  (NHR) when I was the food editor. I remember fastidiously making the multi-layer classic Moroccan chicken pie in phyllo sprinkled with cinnamon confectioners' sugar. That resulting dish was fabulous. (After scheduling this post, I added the recipe from my NHR article that was published November 1982.)
My friend who had been to Morocco many times and I were salivating looking forward to Bar Six's bisteeya ($24). We nibbled an order of their zucchini crisps ($10) served with a Greek yogurt dipping sauce, while in anticipation of the main event trying to hear each other – as this is quite a noisy restaurant.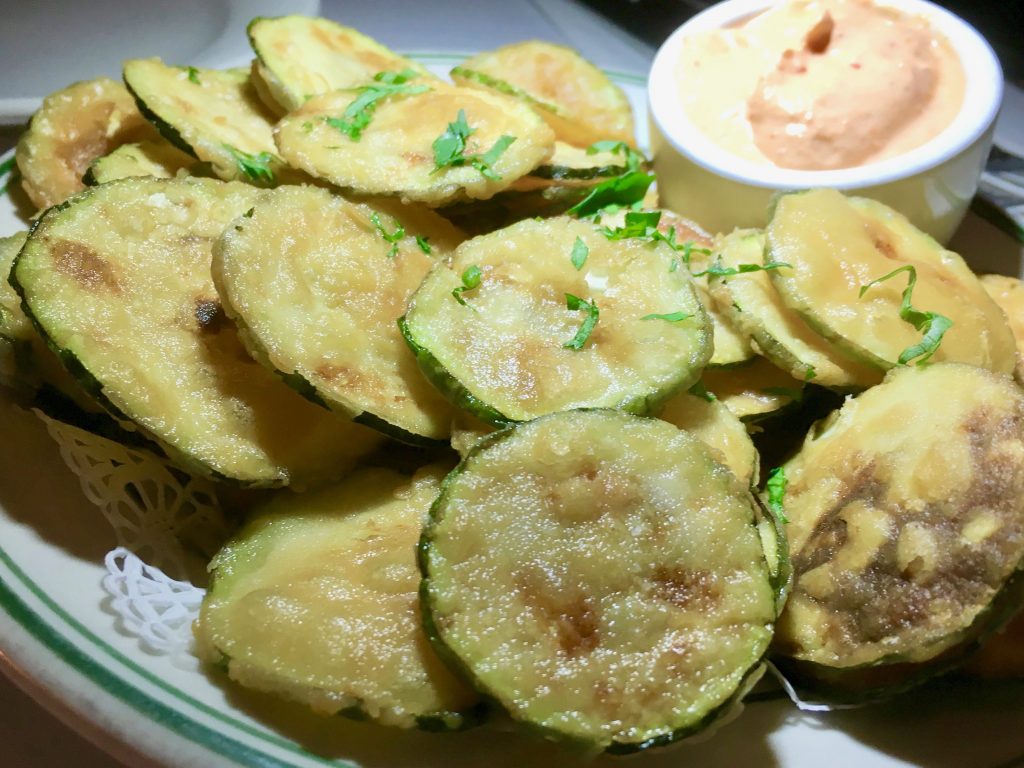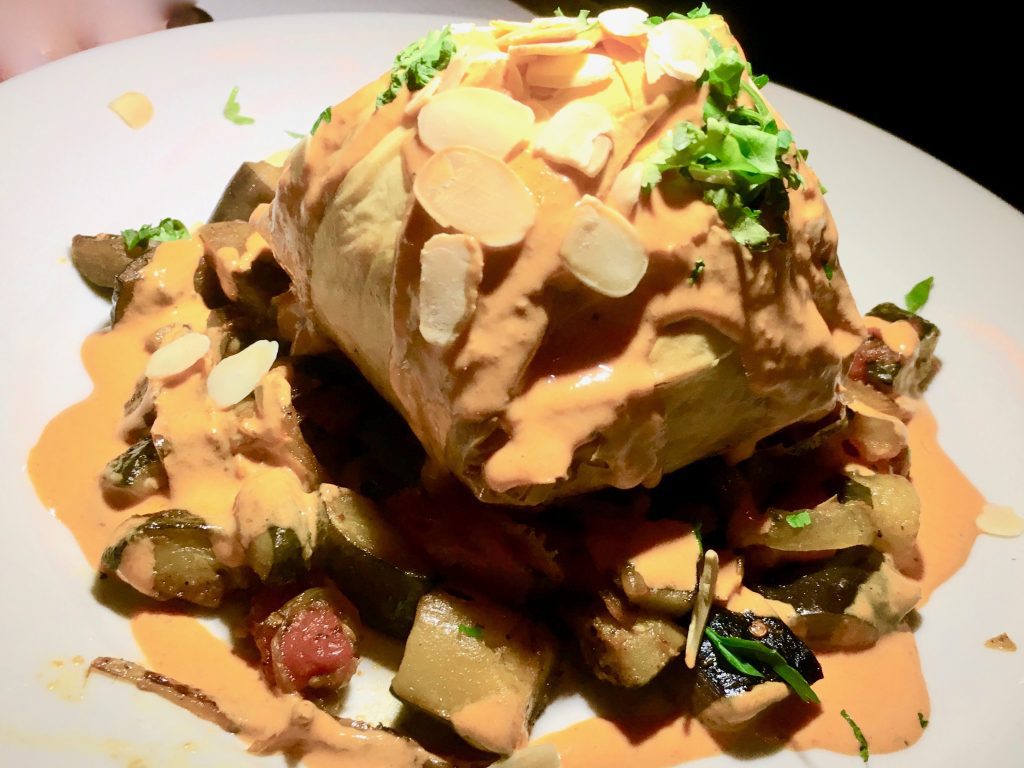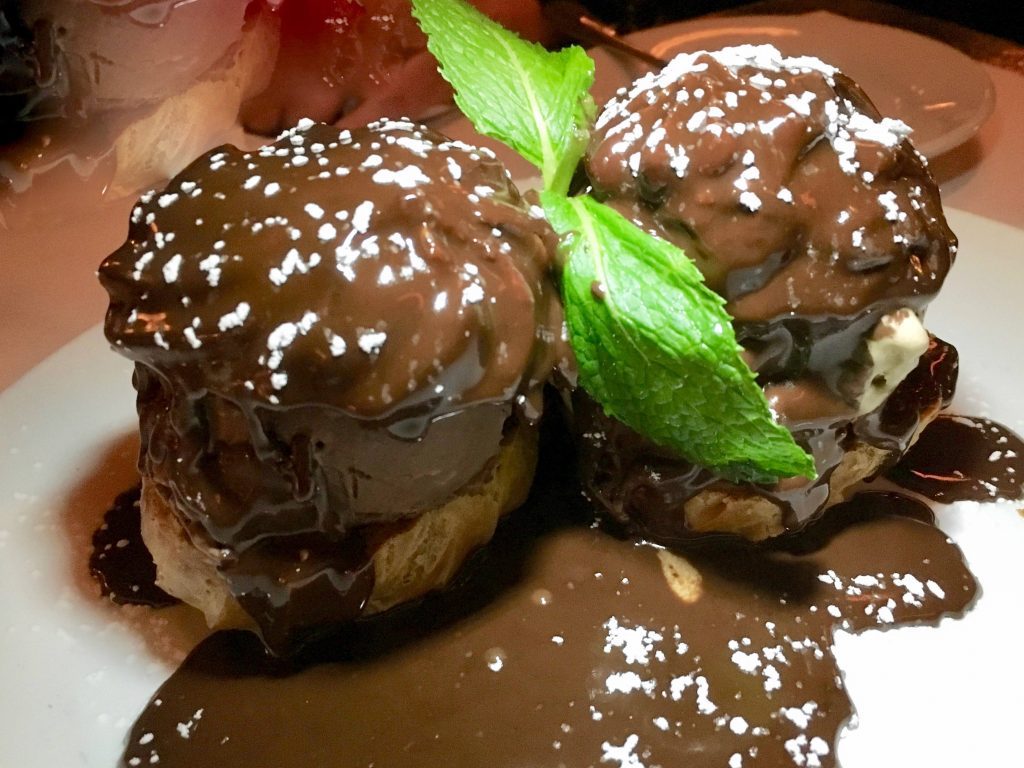 Sadly Bar Six version was lacking. Yes, they made it with chicken and phyllo, but that's where the resemblance ended. Theirs was dried out with little to none of the heavenly spices and no cinnamon and sugar topping; plus, this one — according to our server — was surrounded by ratatouille!
Since I was with my ice-cream loving friend, we indulged in an order of their profiteroles, ones where you select the flavor ice cream (vanilla, coffee or chocolate) that comes topped with gooey hot fudge (two for $11). At least these were good.
Bar Six
West Village
502 6th Ave
New York, NY 10011
(212) 691-1363