I had been to Chef/Owner Einat Admony, Balaboosta, and loved it, and so I suggested to a friend that we try her newest Bar Bolonot, a three-year-old place that  won't be newest for long. According to our server, Einat is opening a couscous restaurant a bit further downtown Hudson in November.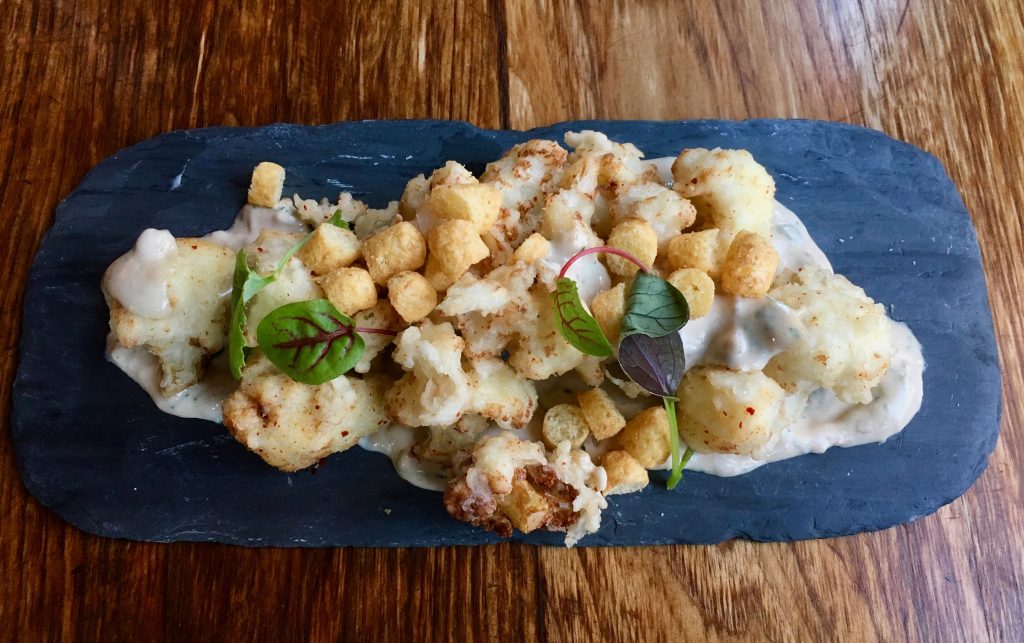 As with Balaboosta, we were told that all items are meant to be shared and will come from the kitchen when they are ready. In no particular order.
The cauliflower a peanut tahini ($16) was the first to arrive. It's  rice-flour dipped then flash-fried to give it an amazing crackly crunch with some bamba (peanut butter-flavored Israeli snack). Really good.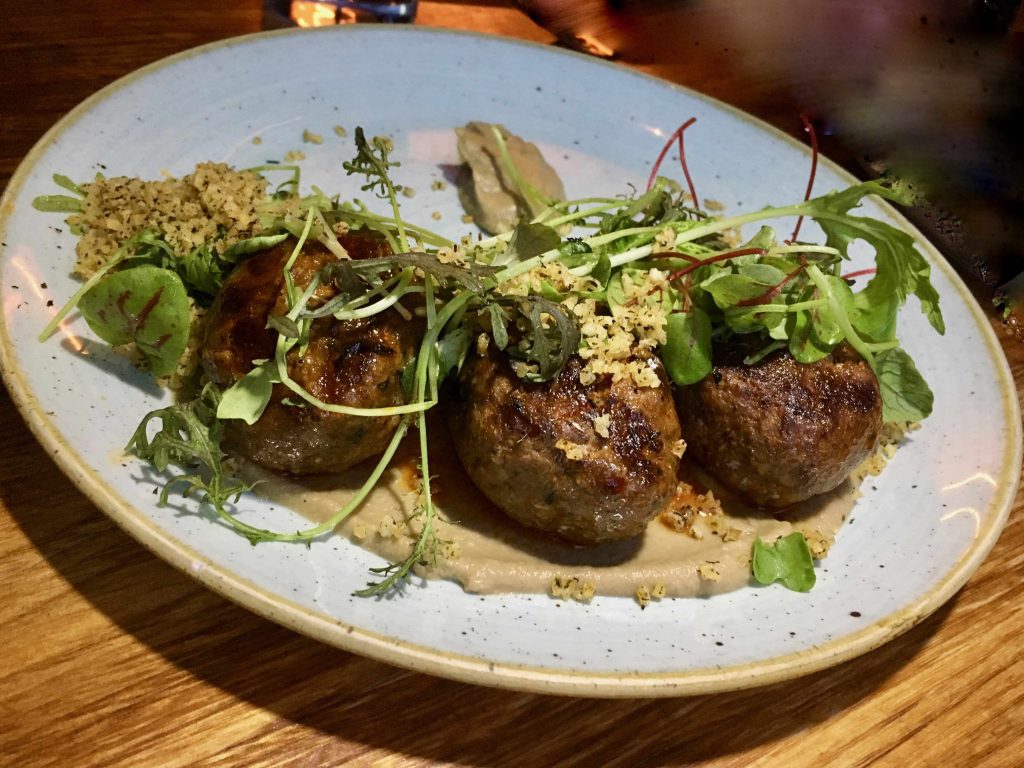 Sadly the chickpea gnocchi was a miss. Something was not right as it had a  horrid off flavor. Our waiter removed it from the table (and our bill).
Our final dish contained three flavorful  merguez/lamb meatballs (the staff referred to as kebabs) with an eggplant and lentil cream. Loved the crunch from the crispy bulgar that topped the "kebabs" ($29). Those tender meatballs are half lamb, half merguez, a spicy beef and lamb sausage.
To make up to us for this gnocchi, the kitchen sent out their fresh berry pavlova  with meringues, some Greek yogurt gelato and blueberries, strawberries, blackberries. We demolished it.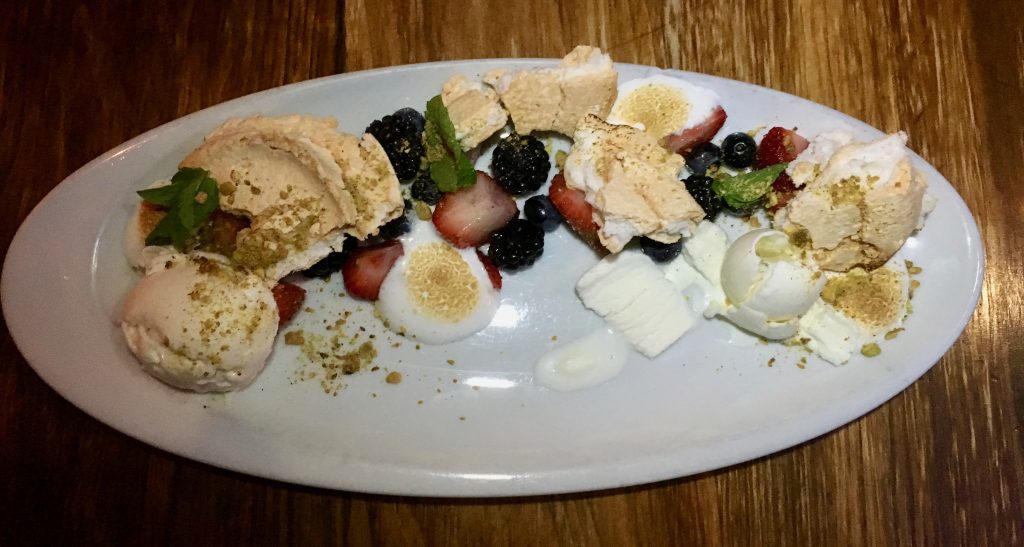 – bonnie
Bar Bolonot
West Village
611 Hudson St
New York, NY 10014
212-390-1545