My friend didn't want to be more than a block or two from the theatre. I found Azalea, less than a 5-minute walk, from the Winter Garden Theatre where we would be seeing Beetlejuice.
We shared everything, starting with our pasta course, of their lasagne. We followed that with a spinach salad garnished with two sliced of spiced pears and a tiny escarole leaf filled with goat cheese and chopped tomato.  The best tasting  — what I'd suggest if you go  — was the tender and moist branzino fillet served with garden-fresh green beans and the mashed potatoes we requested. Perfectly prepared.
Instead of dessert, we finished off with cappuccino before heading to the curtain of Beetlejuice, a fun musical based on the Tim Burton movie that earned 8 Tony nominations. (Hosted by James Corden, the 73rd Tony Awards will be broadcast live on CBS, this Sunday, June 9.) For a complete review, click here.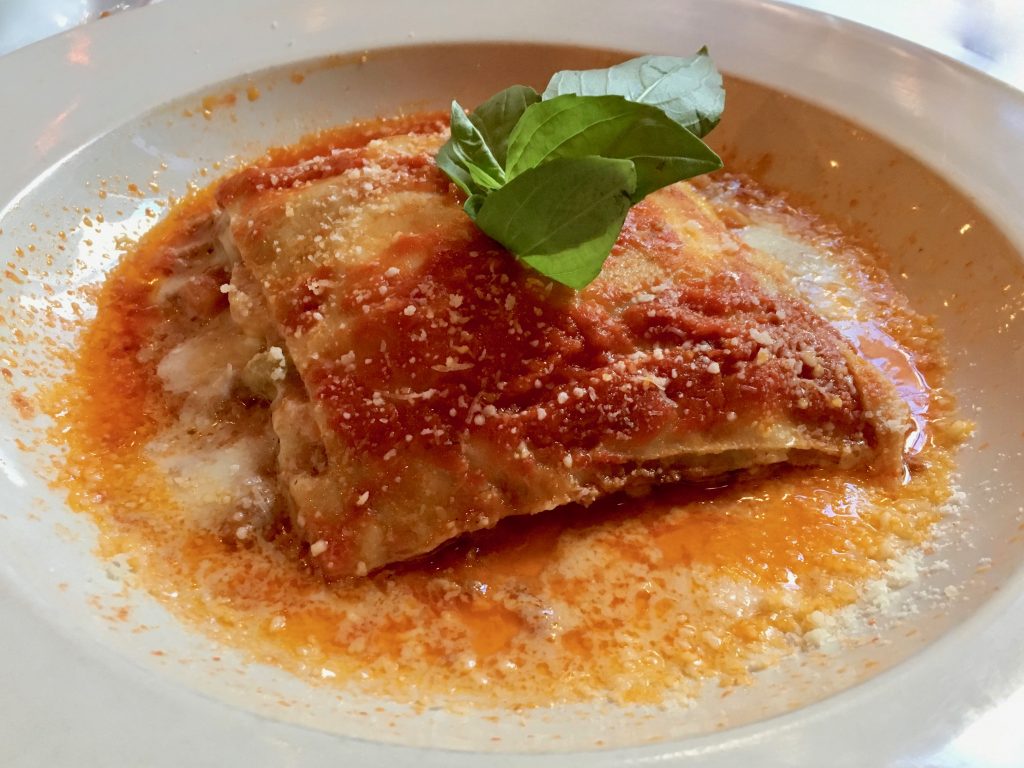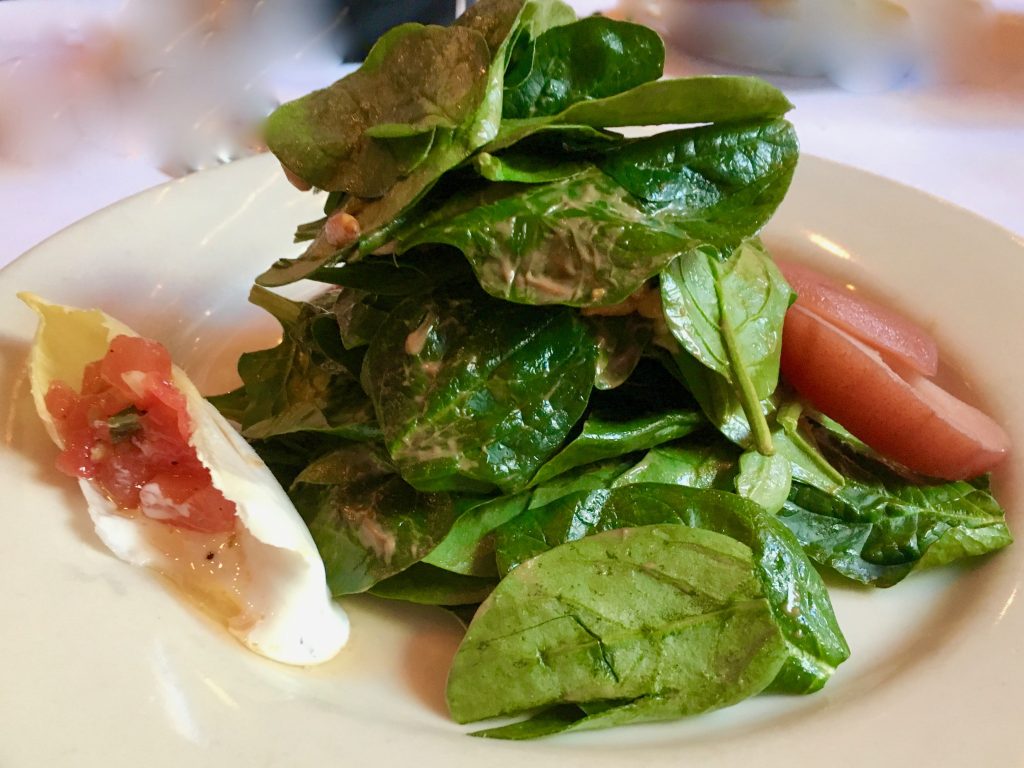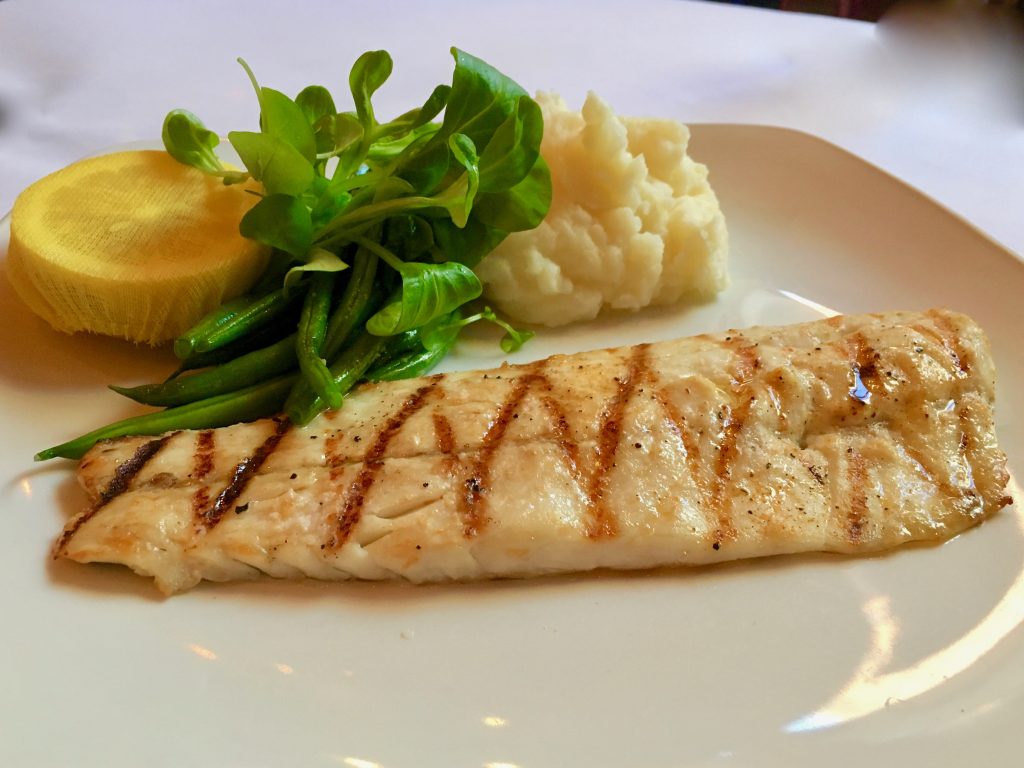 Azalea
Theatre District
224 W 51st Street (Between Broadway & 8th Ave.)
New York, NY 10019
(212) 262-0105