After being invited as media to The Sickness, I made a reservation at Aux Epices Restaurant as it was only a couple of blocks from where we were seeing the show. It's a narrow inviting restaurant with friendly service serving beer and wine. Cash only.
Aux Epices means cooking with spice in French. The restaurant adheres to its namesake. The small order of BBQ spare ribs ( $8) contained three ribs well-coated in cumin-forward seasoning with the meat falling off the bone.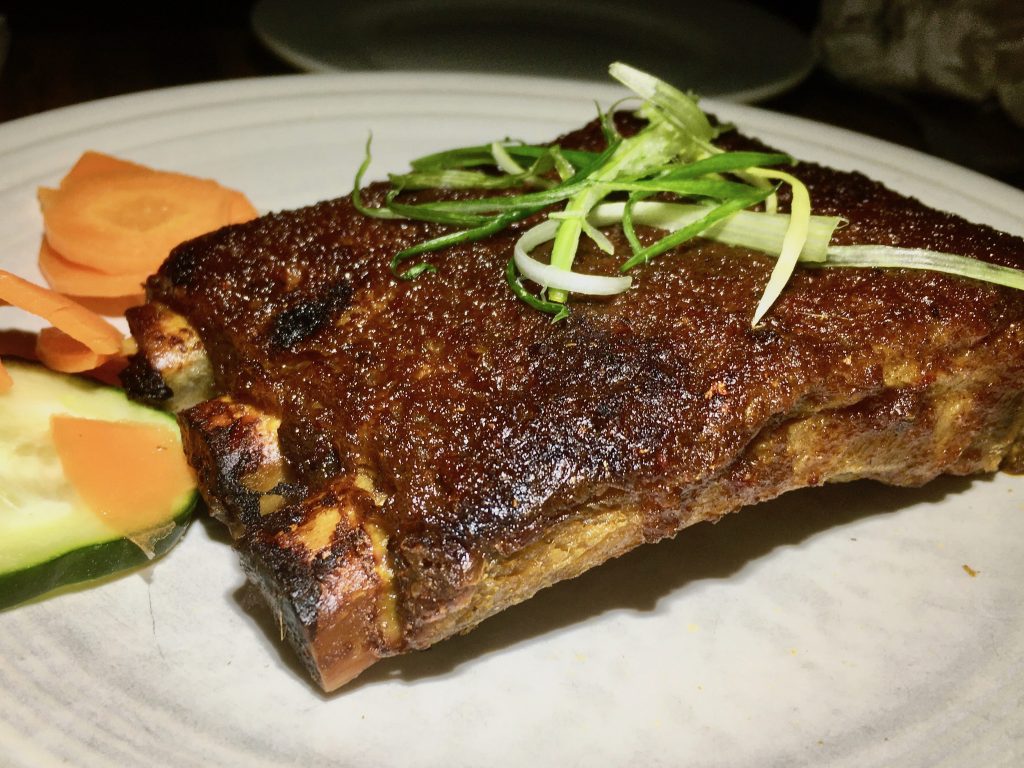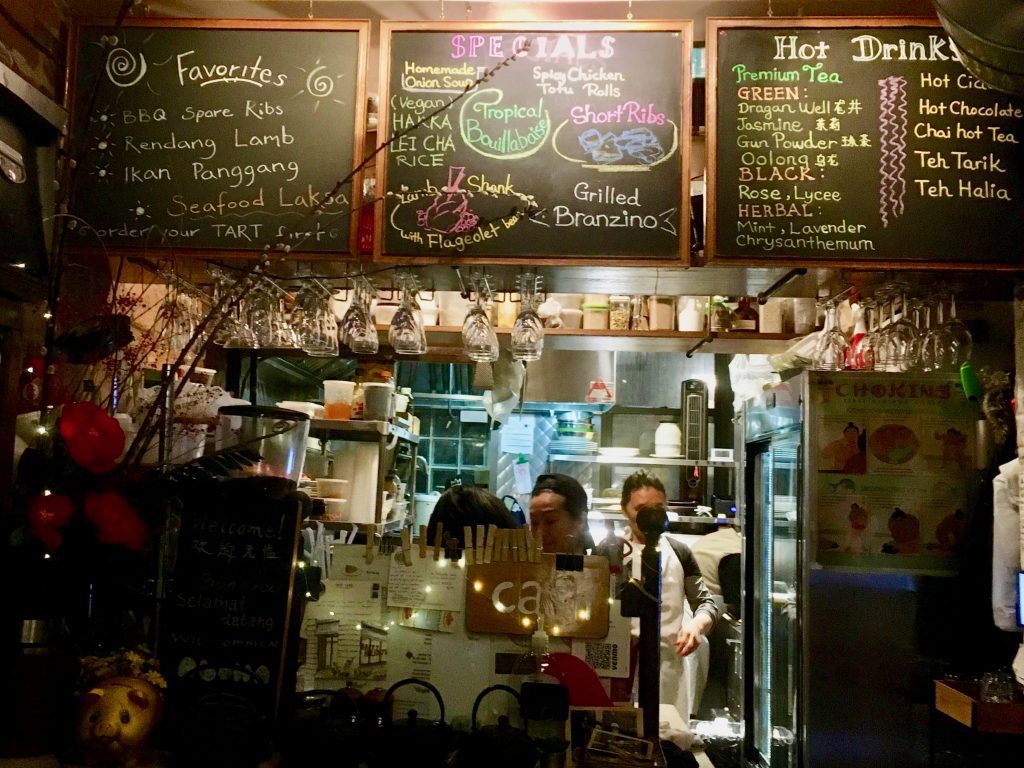 The grilled (5) jumbo prawns come in a turmeric-ginger sauce served with a tall inverted cone of white rice ($20). I would have ordered differently had we realized that the rendang lamb also came with the cone of rice. That said, the lamb was quite tender and as flavorful as other Malaysian rendangs I've experienced ($18) with coconut and spices.
We headed out to Access Theatre to see the Off Off Broadway show (that's a theatre with fewer than 99 seats). Warning if you go, Access Theatre is a walk-up three flights of stairs. There is no elevator.
We suffered through the 80 minutes of The Sickness that follows two heroin addicts in a roach-infested apartment. Not something I'd recommend to anyone other than the actors' friends and relatives. That bad.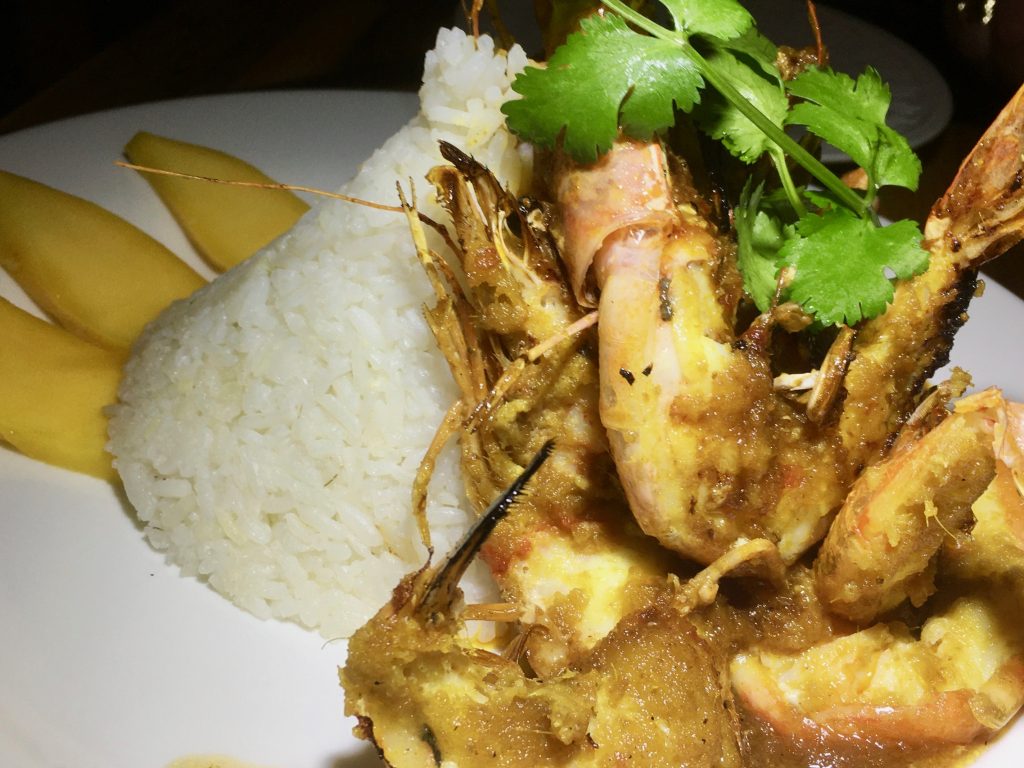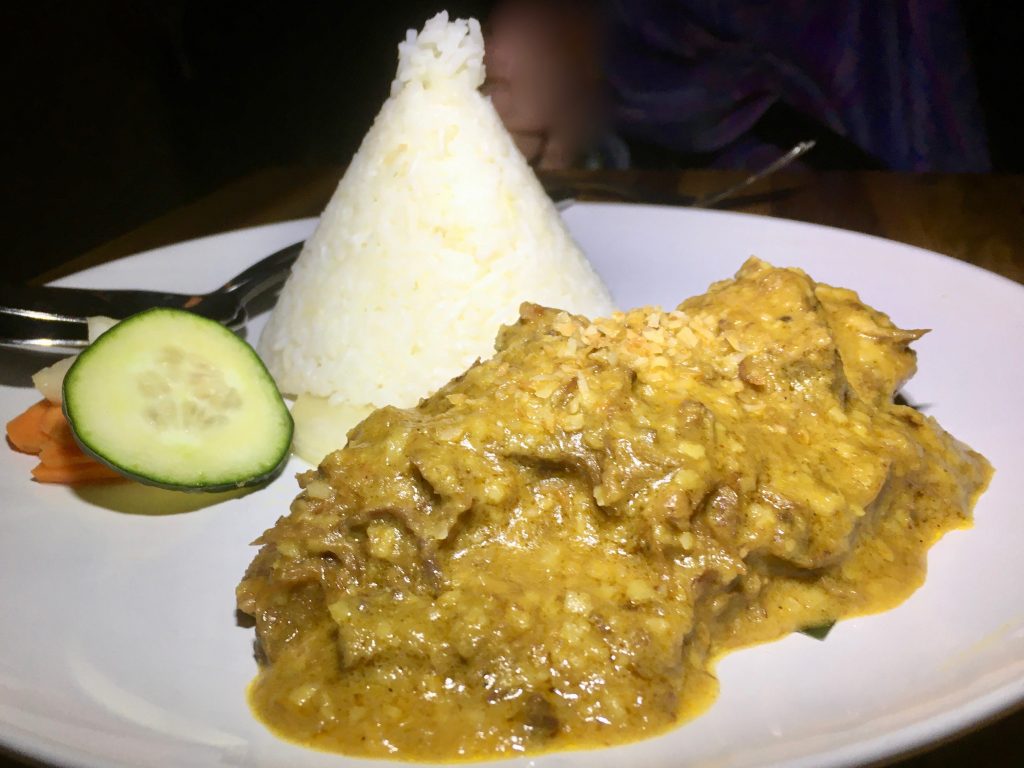 Aux Epices Restaurant
Chinatown
121 Baxter St.
NY NY 10013
212-274-8585