Another restaurant critic mentioned Peasant on the Lower East Side as one of her favorite Italian places in the city. I had to try it. When I arrived and chatted with our knowledgeable waitress, I learned the 20-year-old restaurant serves an array of multi-regional authentic Italian dishes.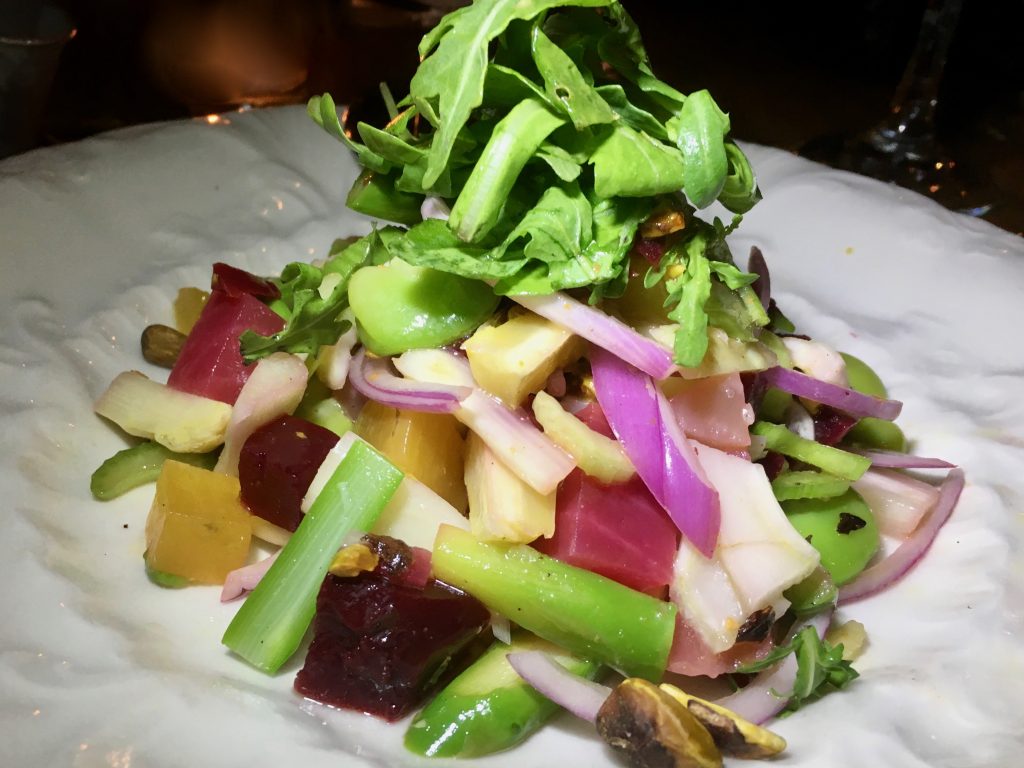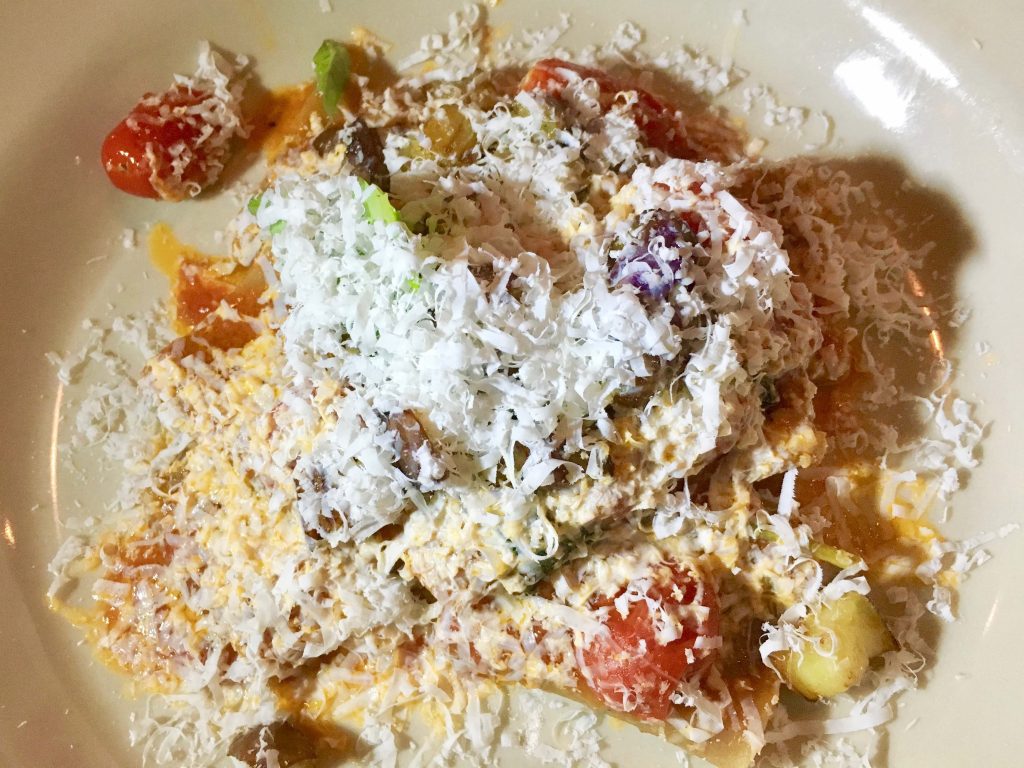 While perusing the menu, we nibbled their crisp-crusted bread and whipped ricotta. Worth the calories. Next, the refreshing combo of diced colored beets, arugula, pistachio, fennel and red onion from this night's specials menu. A wonderful start to what would be a delicious meal in this rustic Italian restaurant. I was seated on a church pew bench along one of the exposed brick walls. I could see the charcoal wood oven from my seat.
We shared a pasta course of very large handmade ash-flavored tubes (paccheri) with roasted eggplant and cherry tomatoes ($28) looking snow-covered in shredded cheese. I do recommend. I'd also suggest the grilled lamb chops ($42) with creamy polenta and grilled trevisano, a more delicate and less bitter version of the traditional radicchio.
I do recommend a trip to Peasant.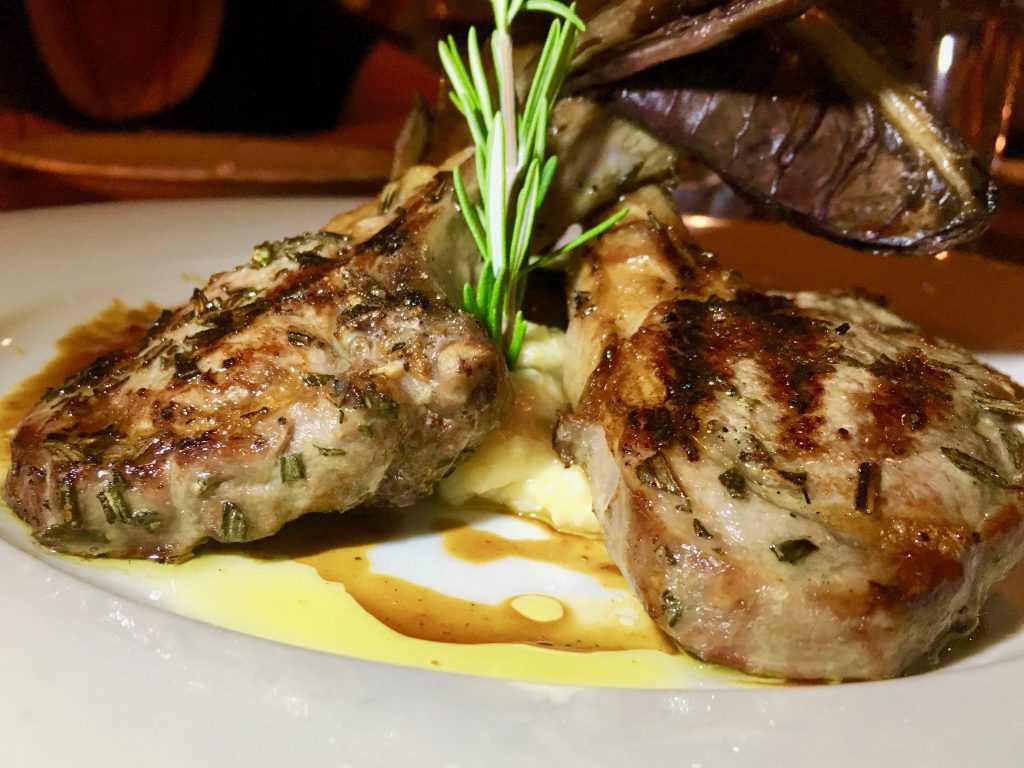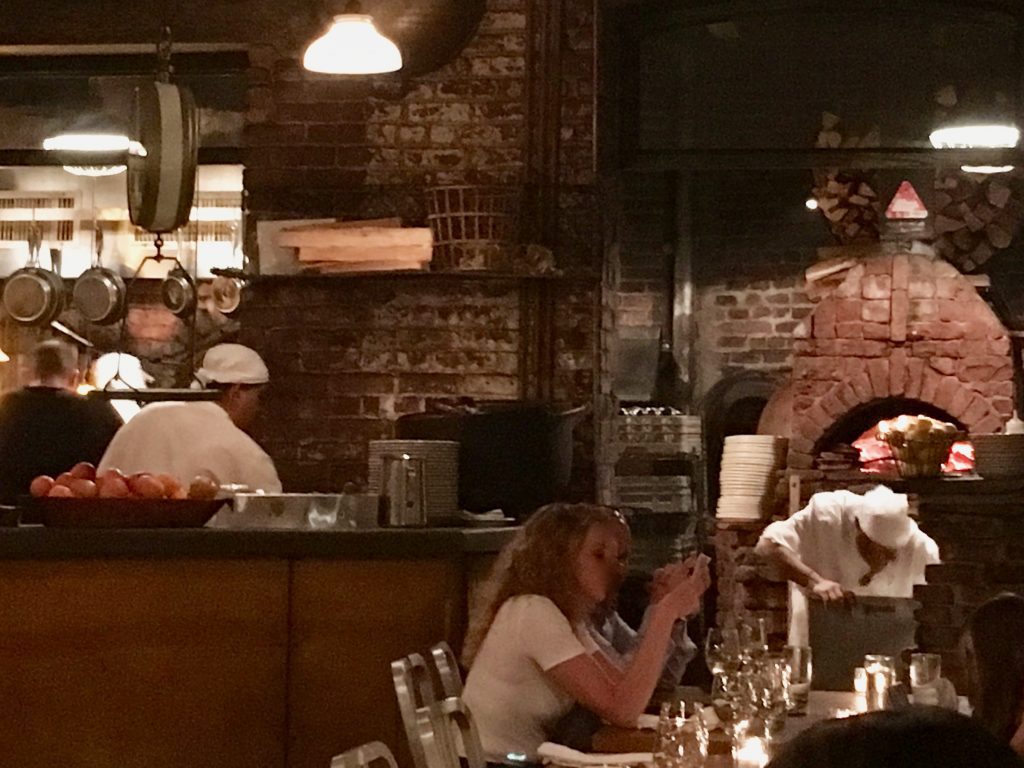 Peasant
Lower East Side
194 Elizabeth Street
New York, NY 10012
(212) 965-9511