Loving brunch, I couldn't resist Aunt Jakes invite to try their new midday menu along with a friend. We arrived at their new location, right next door to the old one and were shepherded out back to a partially enclosed deck.
A perfect alfresco spot to dine.
My friend ordered their Firing Squad cocktail made with Milagros tequila, Cointreau, fresh lime and grenadine ($12); I made mine smoky and spicy by asking for Mezcal and added jalapeño. Perfection!
While waiting for our drinks to arrive, I took a couple photos of their lemon-ricotta pancakes with whipped mascarpone ($15) and their cornflake-crusted French toast ($15) that they had set out for influencers to photograph.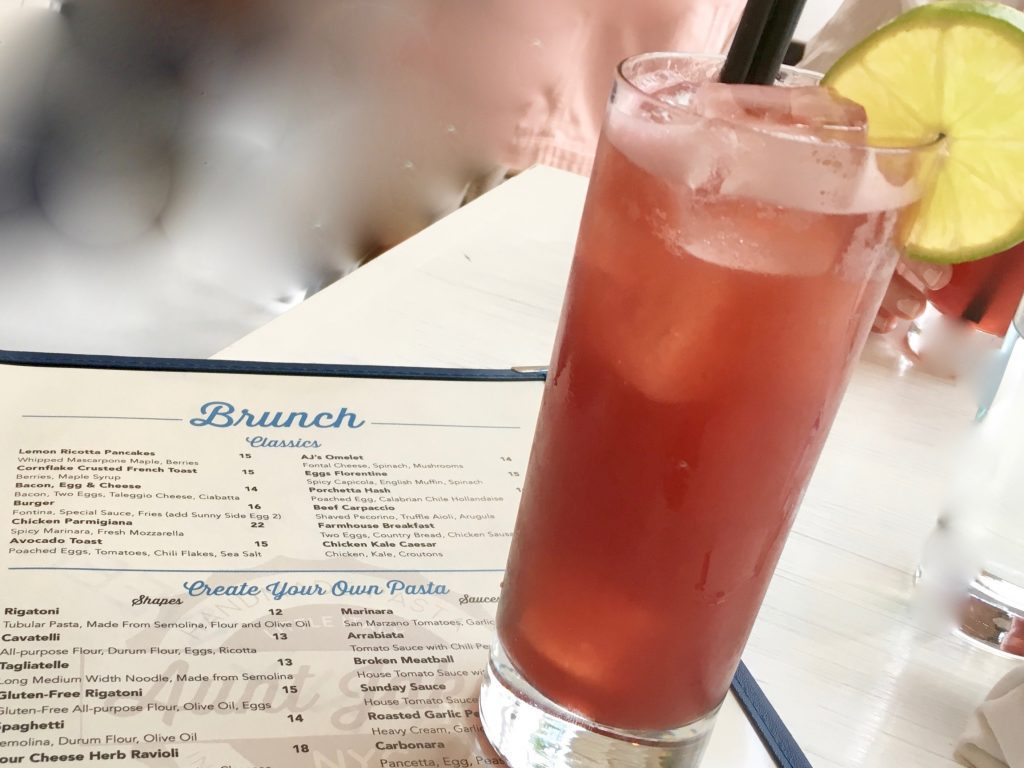 The bacon, egg (I had mine poached!) and cheese comes as a thin sandwich on ciabatta bread ($16); the poached eggs Florentine comes atop an English muffin with crips spicy Capicola ($15), covered in sauce. Both come with a side of mesclun. Don't miss ordering a side of Pecorino truffle fries!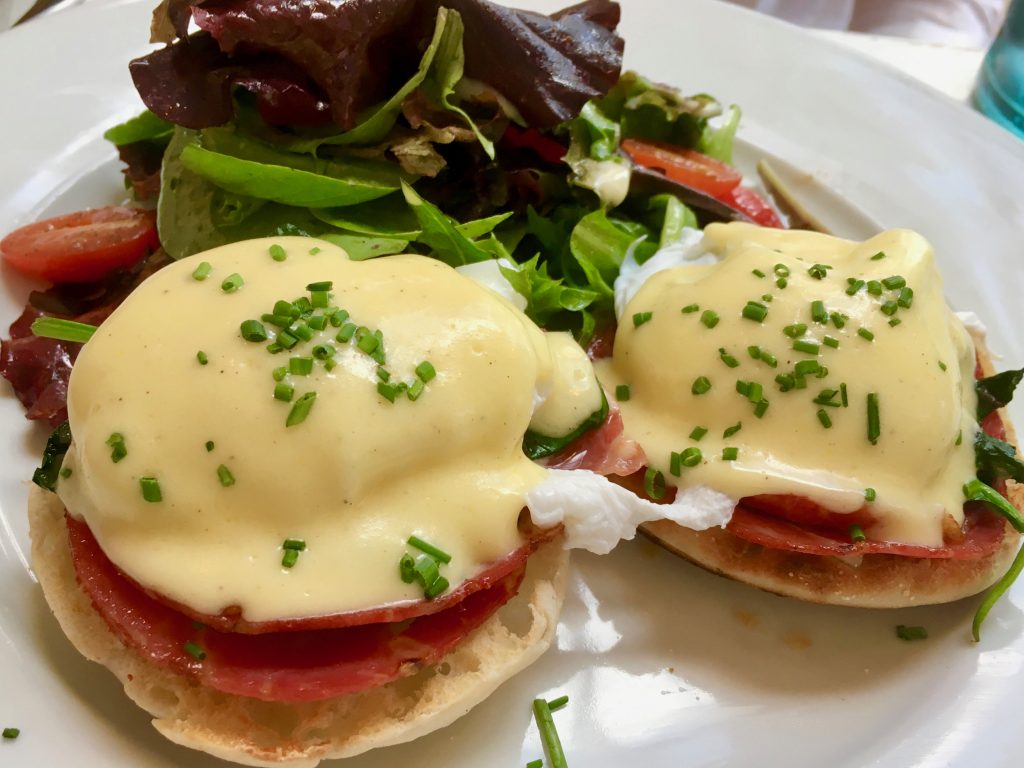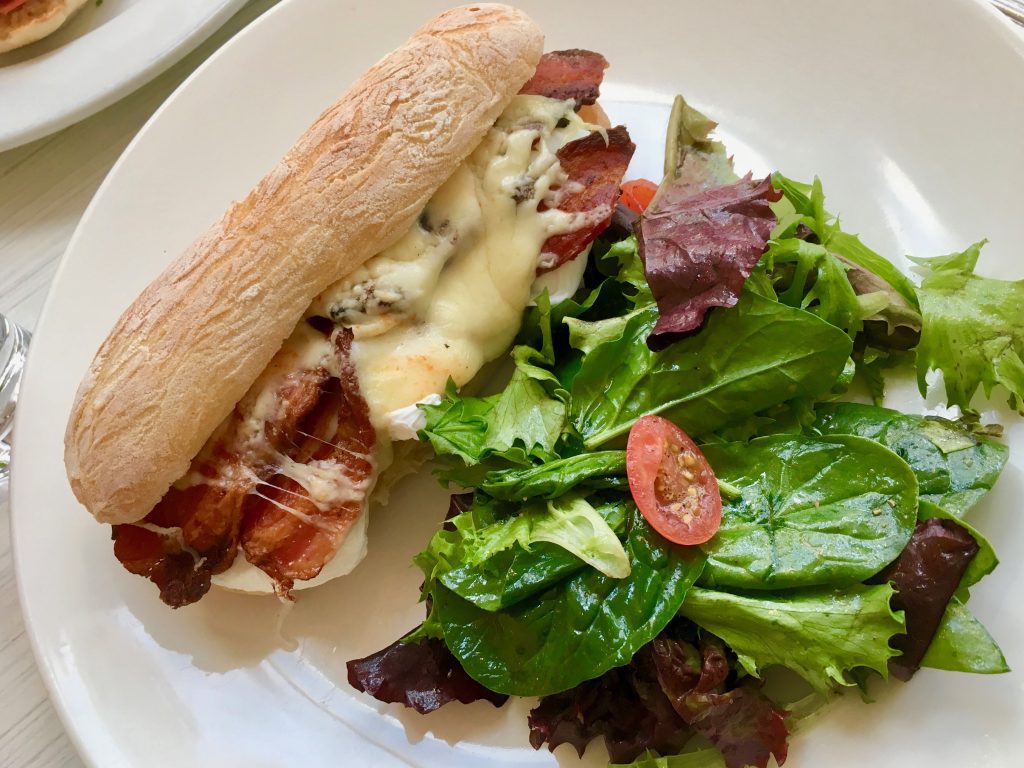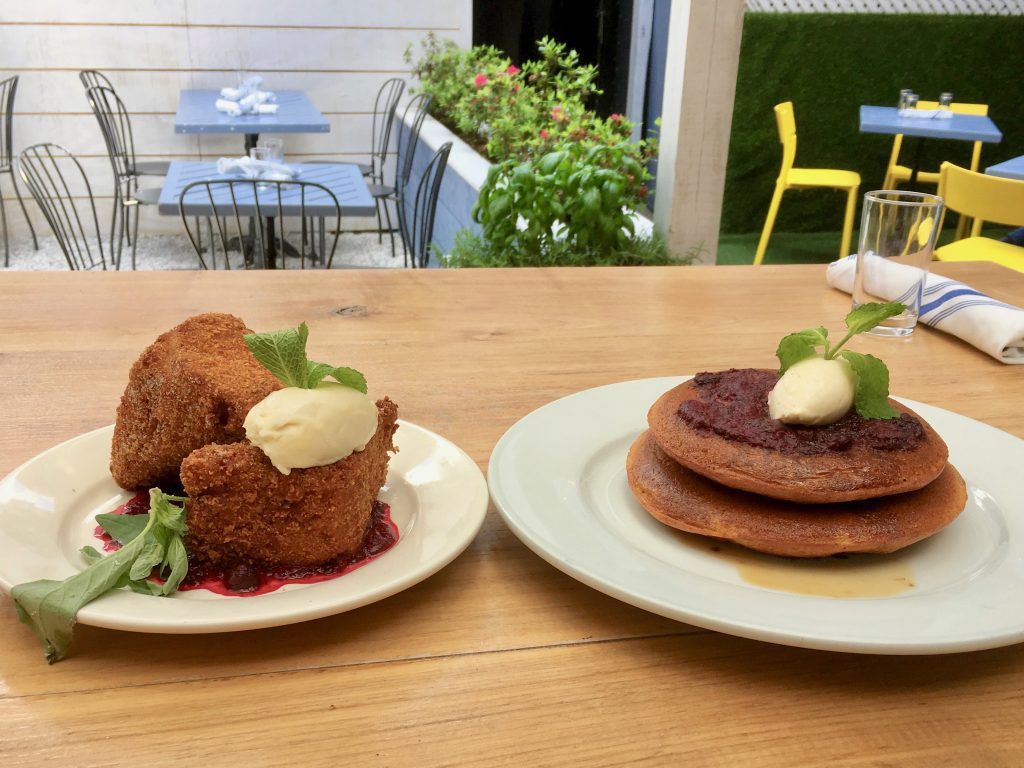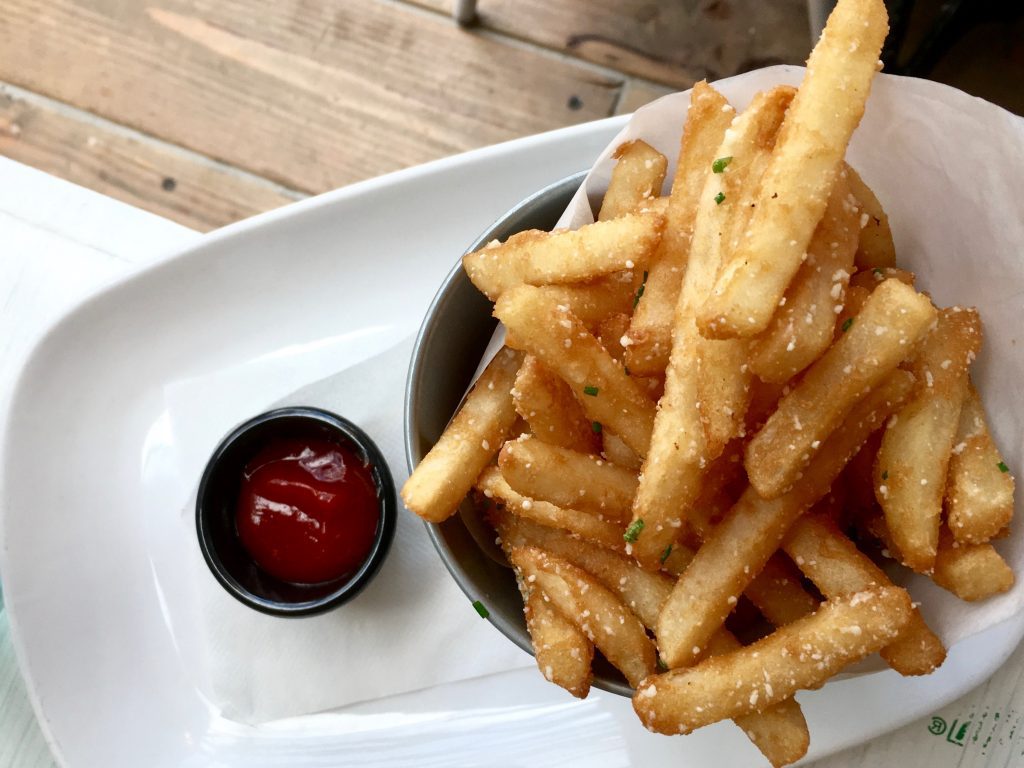 I highly recommend Aunt Jake's for a relaxing tasty al fresco brunch.
Aunt Jakes
Lower East Side
151 Mulberry Street
New York, NY 10013
646-858-0470