(Written before COVID-19 quarantine) I had no idea what I was in store for when I was invited to Aqua Boil, a casual Cajun-inspired restaurant that spotlights seafood boils, encouraging diners to get messy.
We arrived at the small restaurant when it opened at 5 pm, as we had a 7 pm curtain. The restaurant had only been open a couple of months necessitating the person tending bar to search the internet to learn how to make the Manhattans we ordered! Nice service, producing a quite decent version.
Everything is served in paper and utensils are plastic other than the tools for the seafood.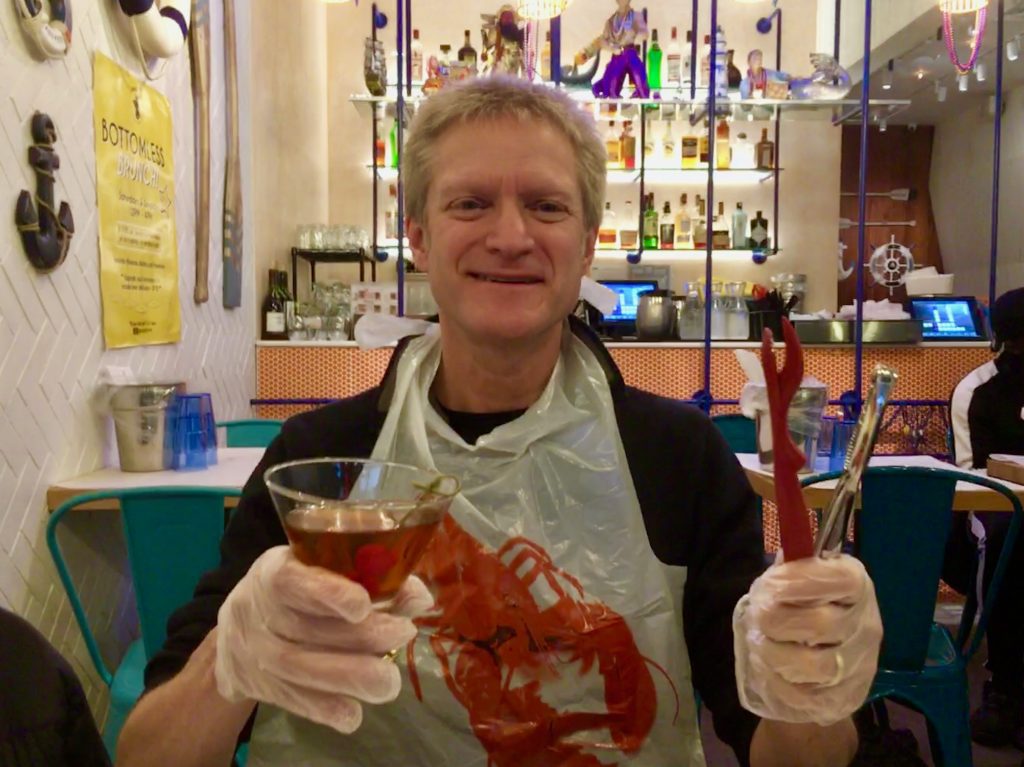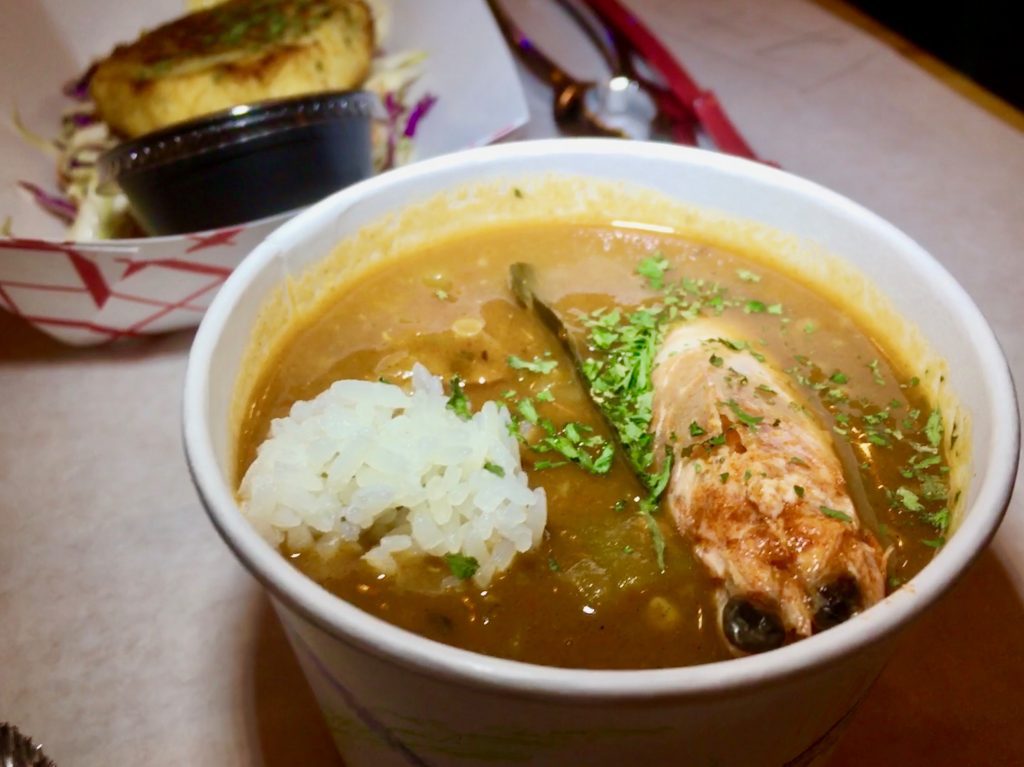 The mostly all fish cod cake ($12), seared then broiled came with delicious housemade coleslaw.  Their perfectly seasoned gumbo ($10) overflows with pork, shrimp, chicken and andouille sauces; not to be missed. Also, be sure to order the perfectly done Cajun fries.
We then donned our bib and plastic gloves so that we could dive into the plastic bag filled with the seafood and sauce we selected along with corn on the cob and potato chunks. We opted for the Dungeness crab ($38/pound) in one bag in a garlic butter sauce; lobster and crawfish ($49) in the other in a Cajun mix (garlic butter, lemon pepper and Old Bay) both at the spicy level. Whims could order mild or medium; dare-devils might order RAGING HOT.  This was a multi-napkin, supper messy but fun dinner.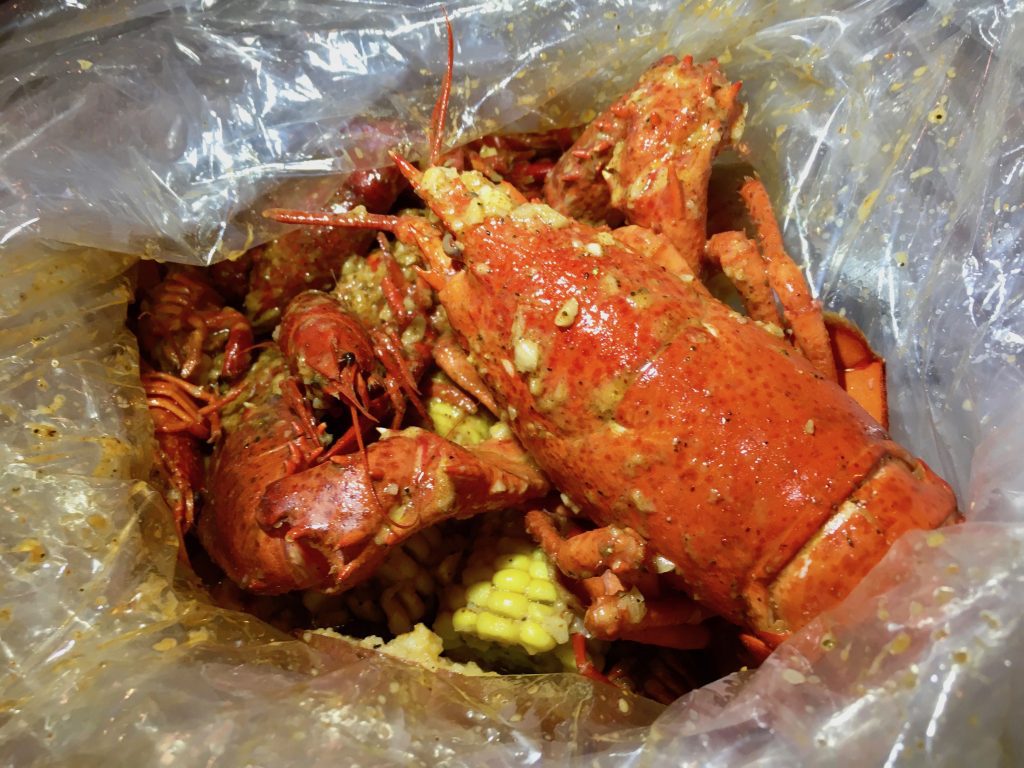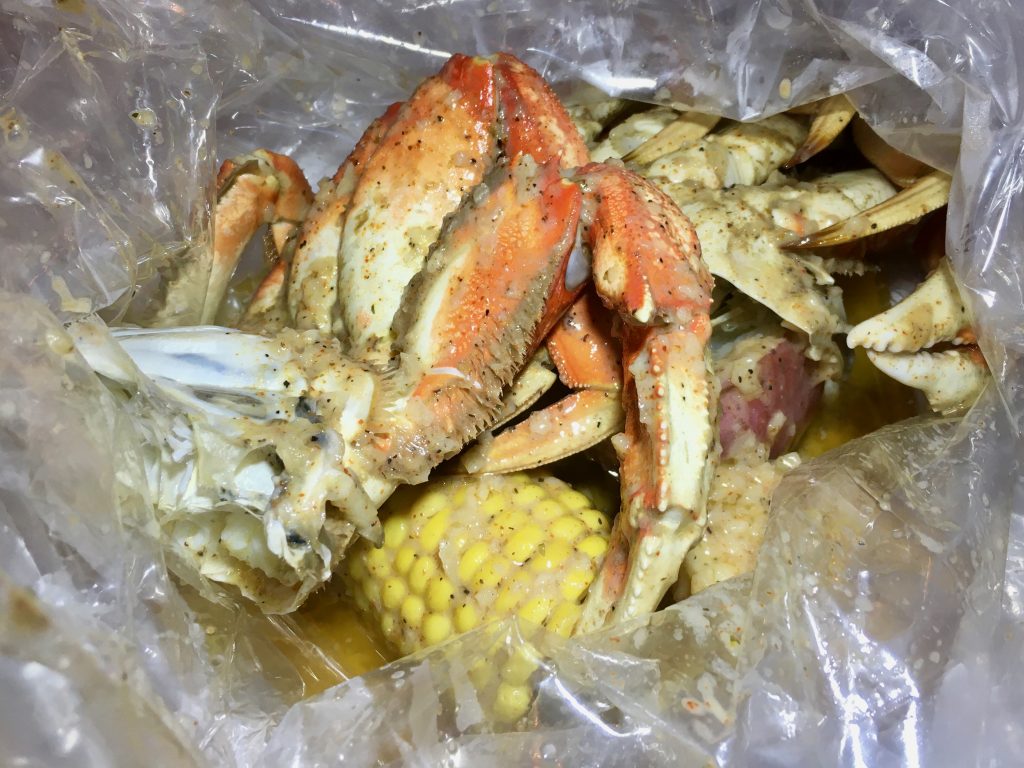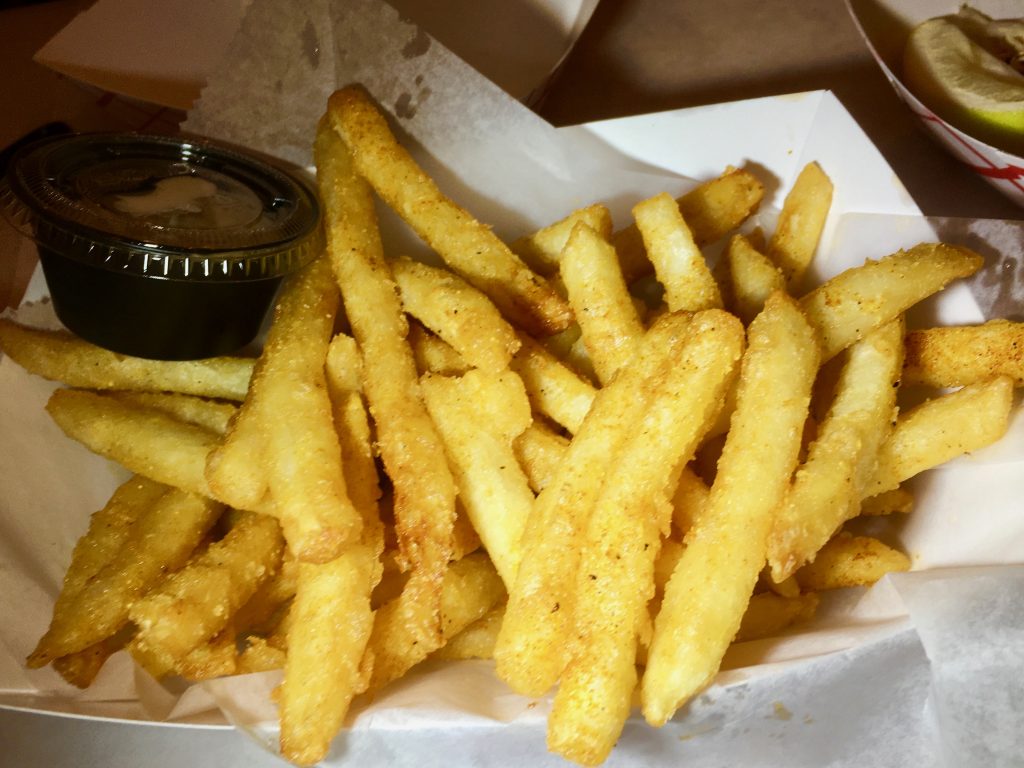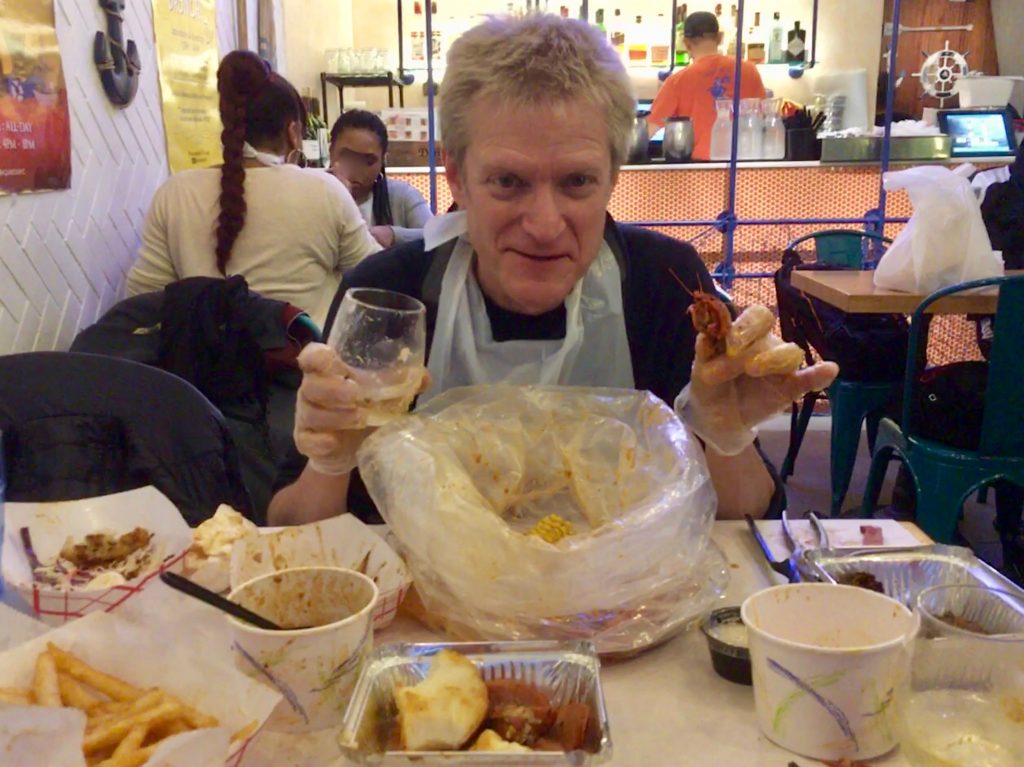 Although we were pleasantly satiated, we made room for the silky caramelly flan. As we ran to the curtain of the rock musical "Jagged Little Pill" we hoped the people sitting next to use wouldn't notice that we reeked of garlic. For a complete review of the musical, click here.
I highly recommend a fun, messy visit.
Aqua Boil
Hells Kitchen
750 9th Avenue
212-464-7428
www.aquaboilnyc.com
@aquaboilnyc