Looking for a hotel partner for The Next Big Bite, the October 1, 2018 event that I'm chairing again for Les Dames d'Escoffier at The New York Law School, I sat down to lunch with the director of group sales at one of their properties.
I began with an AOA Bar & Grill's Diablo Reverse made with Tanteo jalapeño tequila ($14), black currant liqueur, lime and basil with a little spice.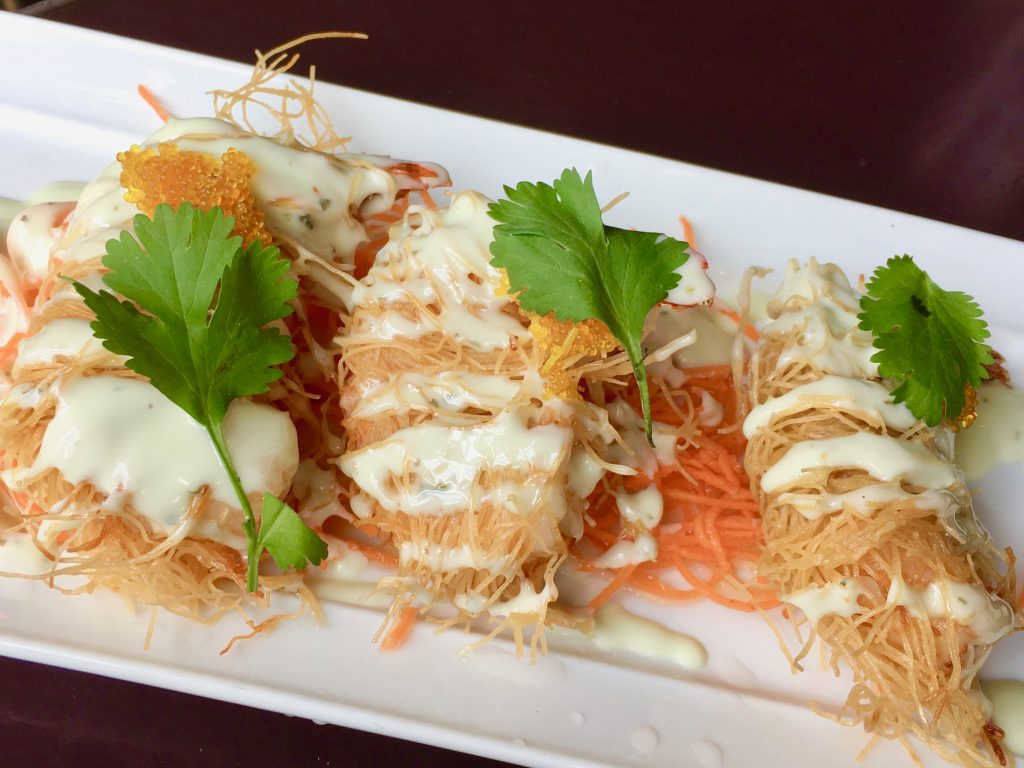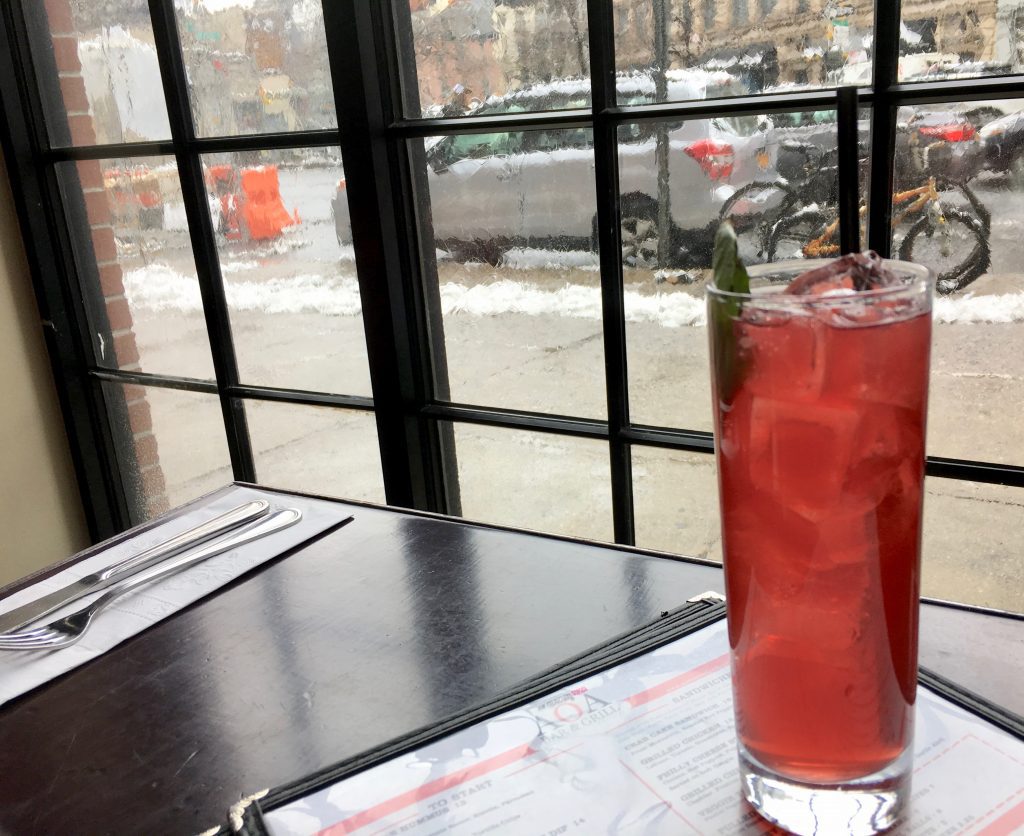 We then shared their fire-cracker shrimp ($14, three large), known to some as bang, bang shrimp because of the spicy wasabi sauce served with the shrimp that are topped with roe. Worth trying.
Next, we shared the fresh Southwest chicken salad, with lots of grilled chicken, fresh corn, piquillo peppers, pepper jack cheese and crispy tortillas in a citrus vinaigrette. A hearty sized serving ($18).
What I liked the most is their falafel (yes, falafel) pizza! The crisp-crusted pizza is topped with hummus, tahini, cherry tomatoes, (a bit too many for me) chopped red and crumbled falafel ($16). Unusually spicy and delicious. If you're in Tribeca, stop in at AOA (which, by the way, is the abbreviation for Avenue of the Americas. Duh!) for this treat.
AOA Bar and Grill at Hilton Garden Inn 
Tribeca
35 Avenue Of The Americas
New York, NY 10013
(212) 925-1600