(Written before COVID-19 quarantine) After seeing All The Natalie Portmans at MCC Theatre on 52, we headed out to dinner at 350 West 50th Street to Bann Restaurant, a BBQ Korean restaurant in a welcoming upscale setting.
The unusual show at MCC Theatre is about a family on the brink of eviction while the 16-year-old daughter dreams of a better tomorrow and interacts with her muse, Natalie Portman playing all her iconic characters. For a full review, click here.
We were seated at a table with an unlit grill between us that we used to "grill" our selection of meats, poultry or fish, which of course is the quintessential dish of Bann.  We began with Moscow Mules served in the traditional copper mug ($13).
For apps, I suggest the meaty Dae Ji Jim, baby pork ribs slow roasted with a sweet and spicy soy chili barbecue glaze. Cooked so that the meat falls off the bone ($14 for four ribs). A meal in itself.
My favorite was the pot of Jap Chae, wok stir-fried glass noodles with tree-ear mushrooms, red pepper slices, sugar snap peas, bok choy and other vegetables in a soy and sesame sauce ($15). I'd go back just for that.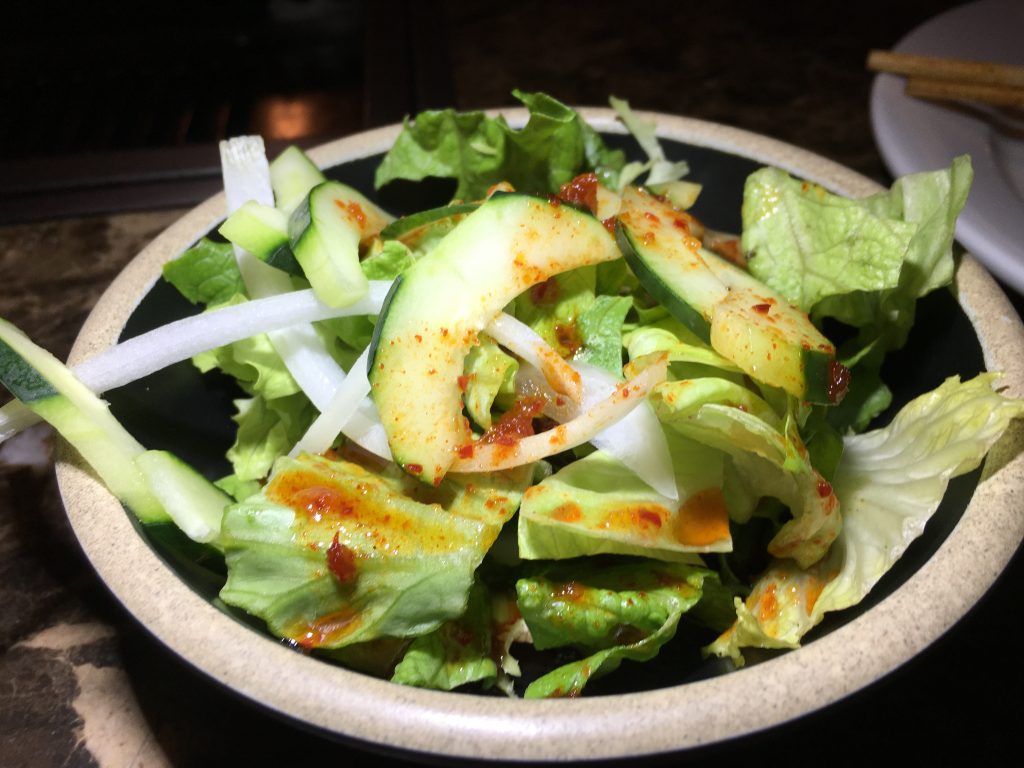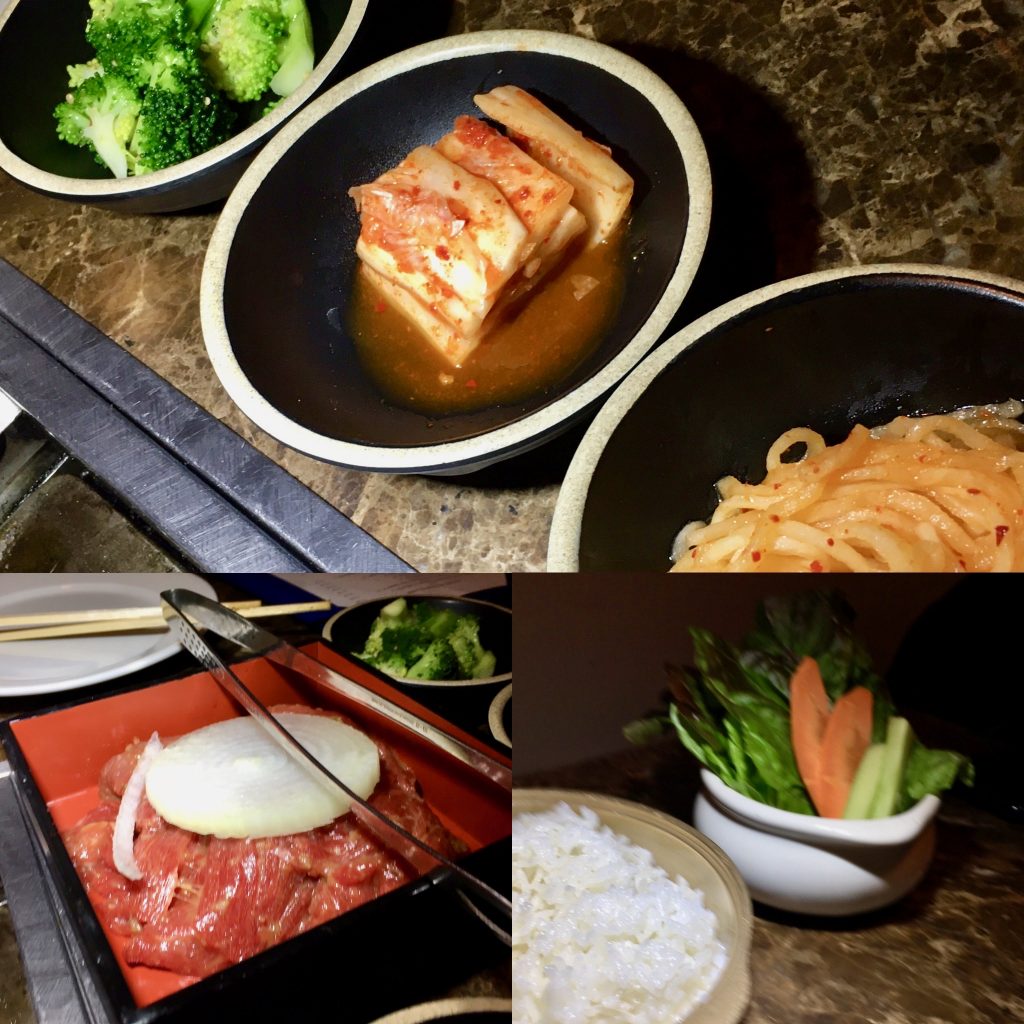 We chose the classic Bul Go Gi, paper-thinly sliced beef rib eye that had been marinated in their signature soy, sesame and garlic sauce to cook on the grill at the table ($32). That came with fresh lettuce leaves to enclose the cooked meat, miso paste, kimchi, shredded pickled daikon and rice. The server refills those accompaniments if requested. The barbecue also came with a green salad with a sweet chili vinaigrette.  We shared one — which was more than enough food, and again could be a meal in itself. Lots of food for the price
Next time (and there will be a next time), I may just stop by for the noodles or just the barbecue.
Bann Restaurant
Theatre District
350 W 50th St
New York, NY 10019
(212) 582-4446