A few months ago, I attended the opening of the new Andaz Kitchen & Bar, at the eponymous hotel and met the general manager and the chef, who invited me to come back and sample the menu.
I did so recently, asking for small portions of items so I could sample lots. Keep in mind that many of the photos are only a partial portion; what you get at the restaurant are more plentiful!
Still on a hunt for the penultimate spicy cocktail, I began with the Lighthouse made with jalapeño infused tequila, Campari, simple syrup and lime juice. Nice, but not spicy enough for me ($15).
The three apps we started with are worth the visit. First, a plate of 6 lacquered super meaty spare ribs ($14), with a touch of sweetness from the glaze and crunch from the diced peanuts. Next crisp pieces of bread rubbed with fresh garlic and topped with young, tender thinly sliced prosciutto piled over fresh diced seasoned tomatoes ($12). Perfection. Next, simple but divine anchovy toast with the bread spread with a soupçon of rich butter topped with a white anchovy and some fresh green salsa ($10)
Also good is the unusual wedge of romaine, Ceasar style topped with anchovies, pecorino cheese and croutons ($16).
I'd skip the ravioli and lasagne and instead go for the perfectly cooked strip steak with tiny baked potatoes topped with scallions and sour cream ($27) or the seared salmon over a chilled quinoa salad with chunks of tomato and avocado ($26).
We ended by sharing a very light fresh berry tart with vanilla cream ($10).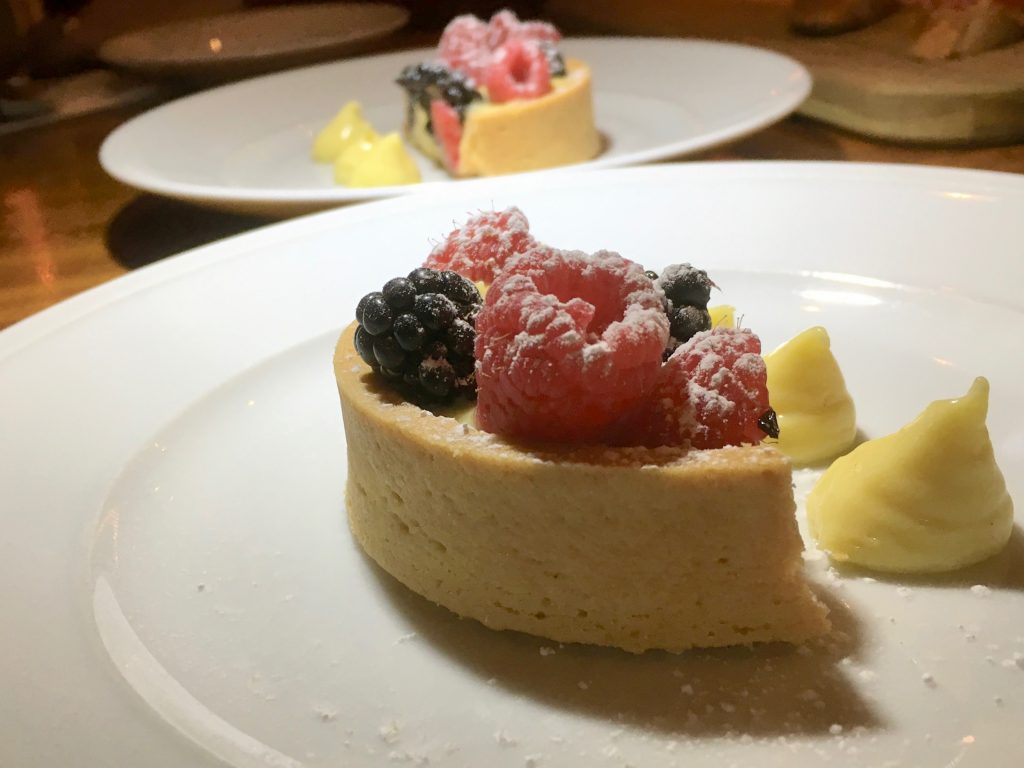 Andaz Kitchen & Bar
Financial District
75 Wall Street
New York City, NY 10005
(212) 590-1234