Steve H. (that's all his card says) sat with me to chat nearby the wine room at his Tuscany Steakhouse as I had been invited as his guest. The atmosphere is part Tuscan farmhouse part quiet steakhouse. Steve opened the restaurant earlier this year on West 58th where Nino's used to be.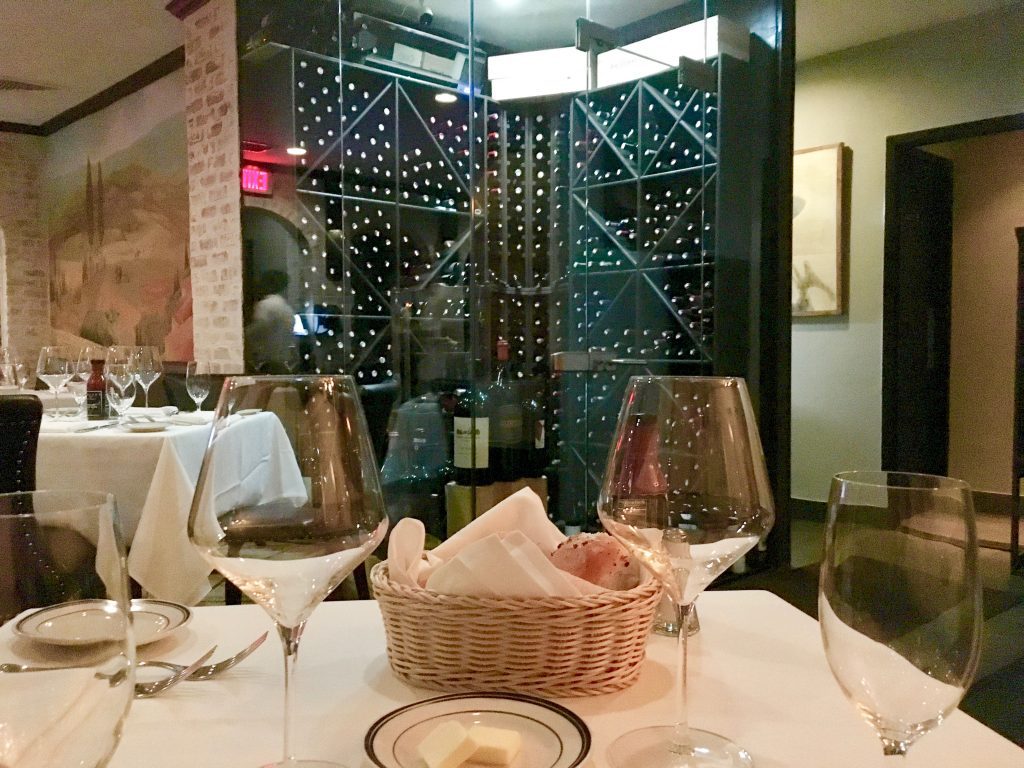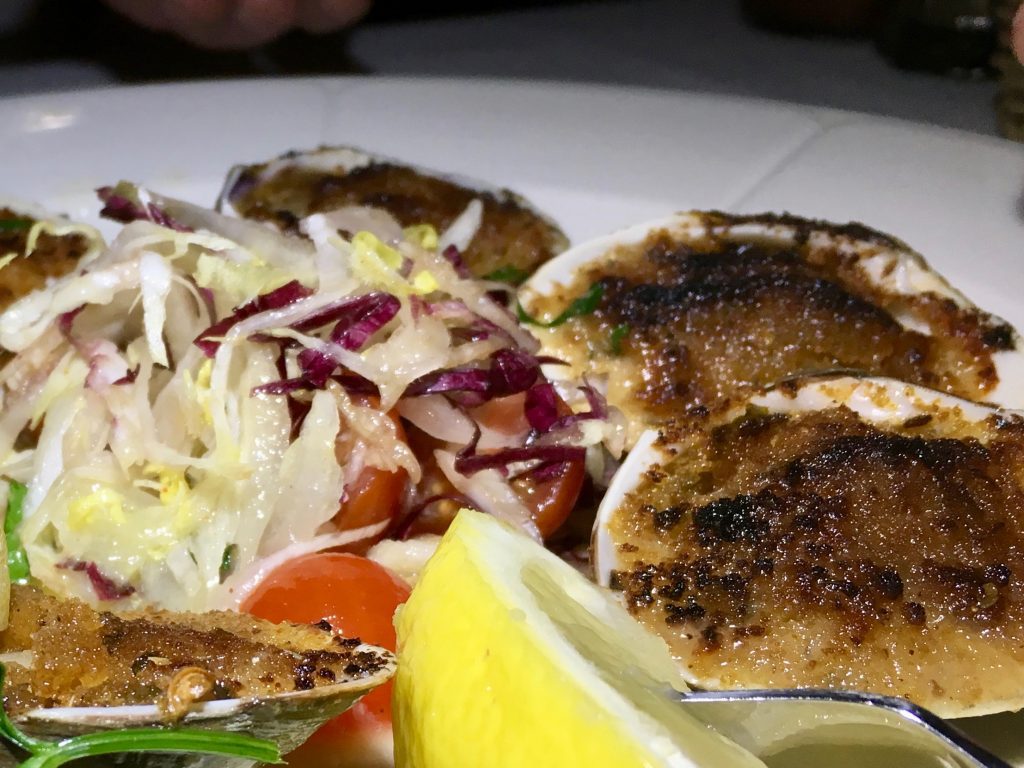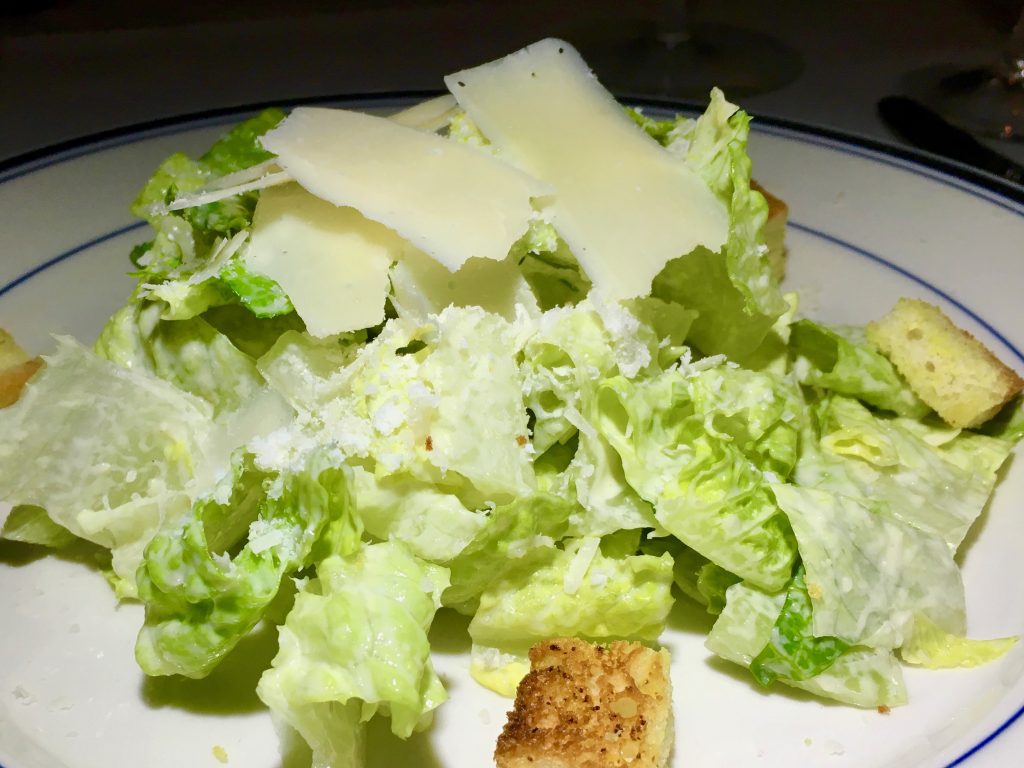 To start, we tried their baked littleneck clams oreganata ($16.95),  a sizzling piece of extra-thick Canadian bacon ($5.95) that was too fatty to eat and their housemade burrata salad served with tomatoes and arugula ($18.95).  I like how they served the Caesar Salad ($12.95) nicely chilled, tossed with their homemade dressing and topped with thick shreds of cheese. I, though, would have preferred a tad more anchovies.
Since we were sharing everything, Steve suggested serving our fish course separately. We shouldn't have finished the shrimp-topped tender lemony branzini over grilled asparagus as our next course, the prime bone-in ribeye ($53.95, dry-aged for at least 45 days) came cooked to perfection, pink on the inside, peppery and crunchy outside.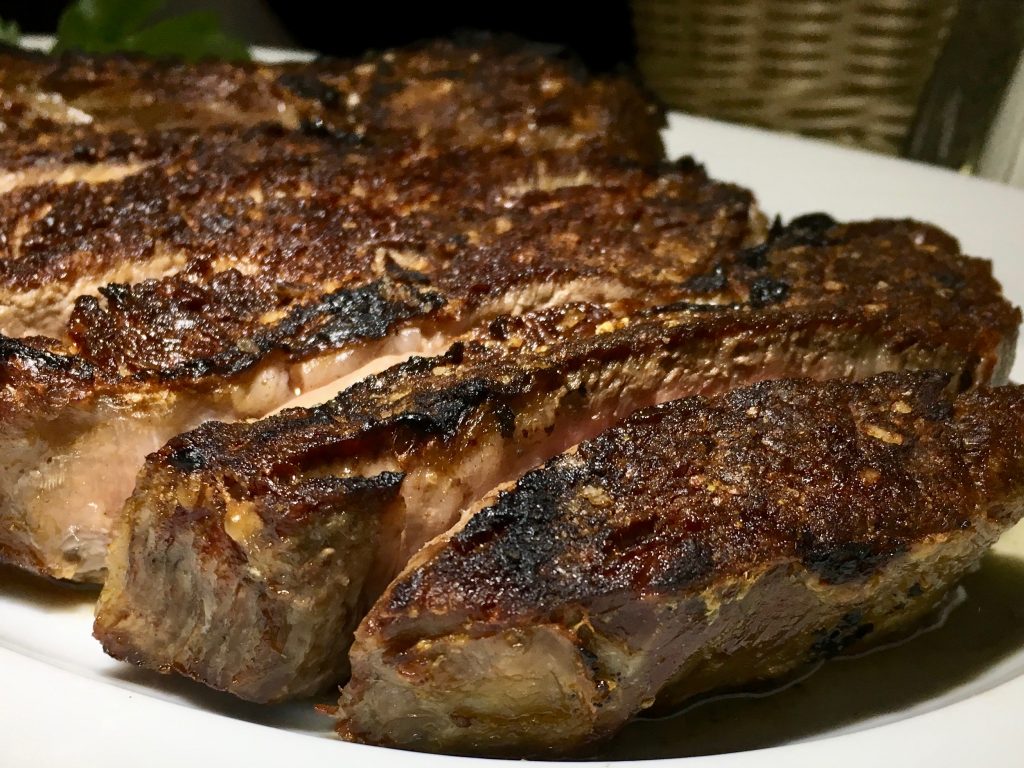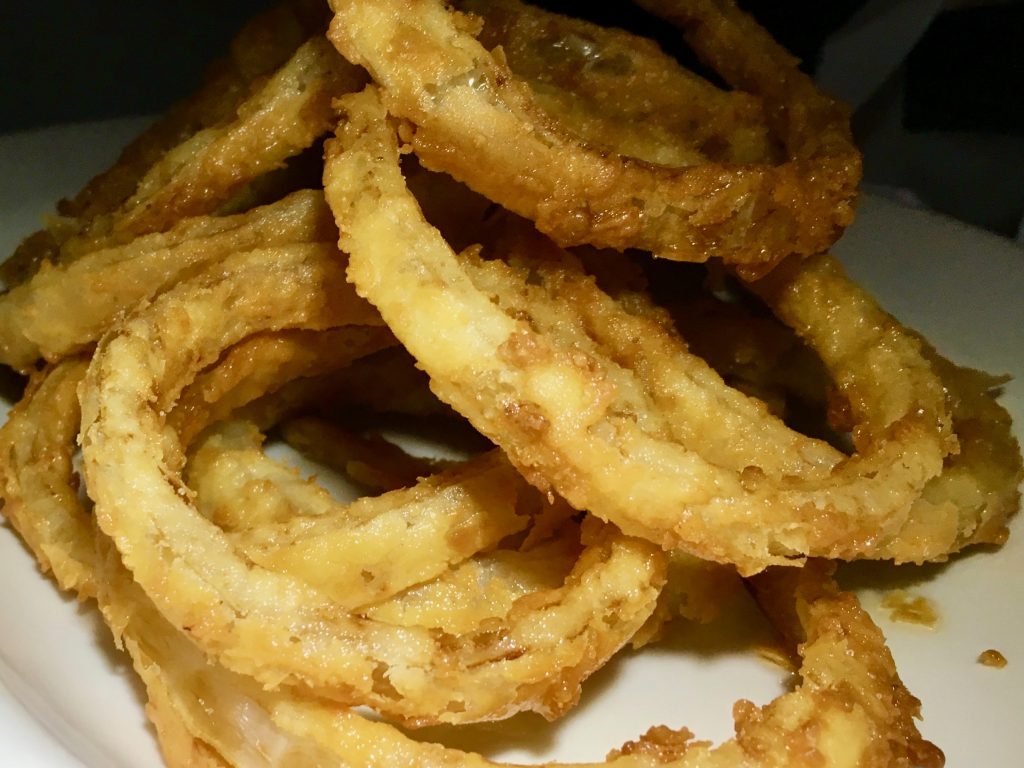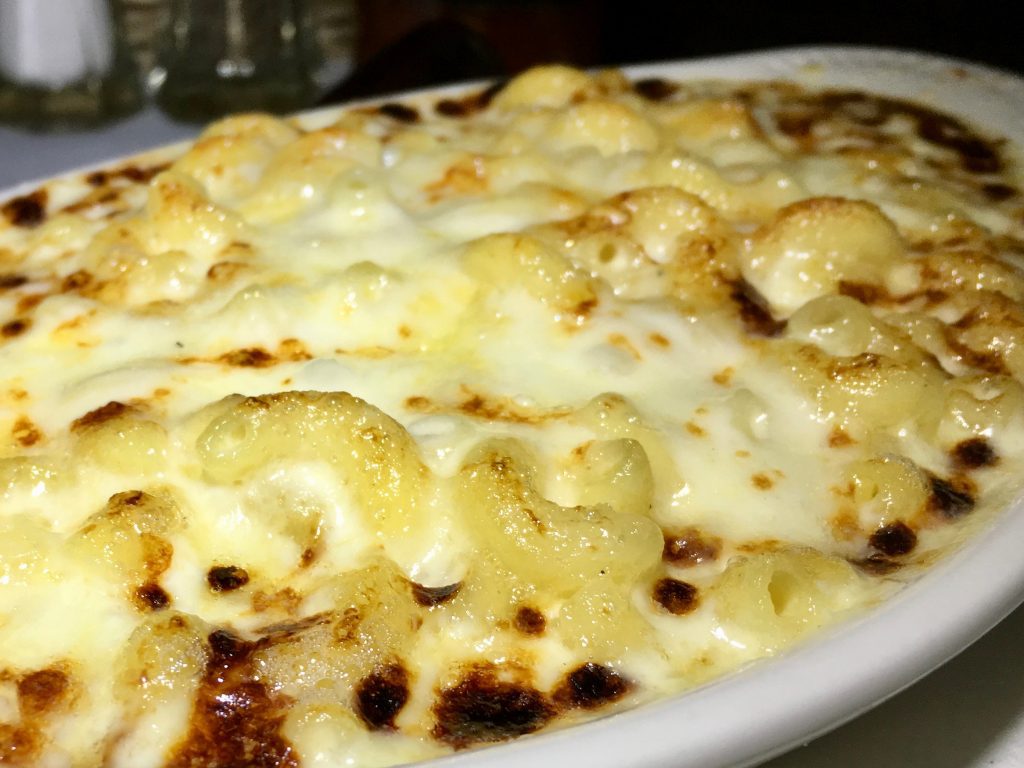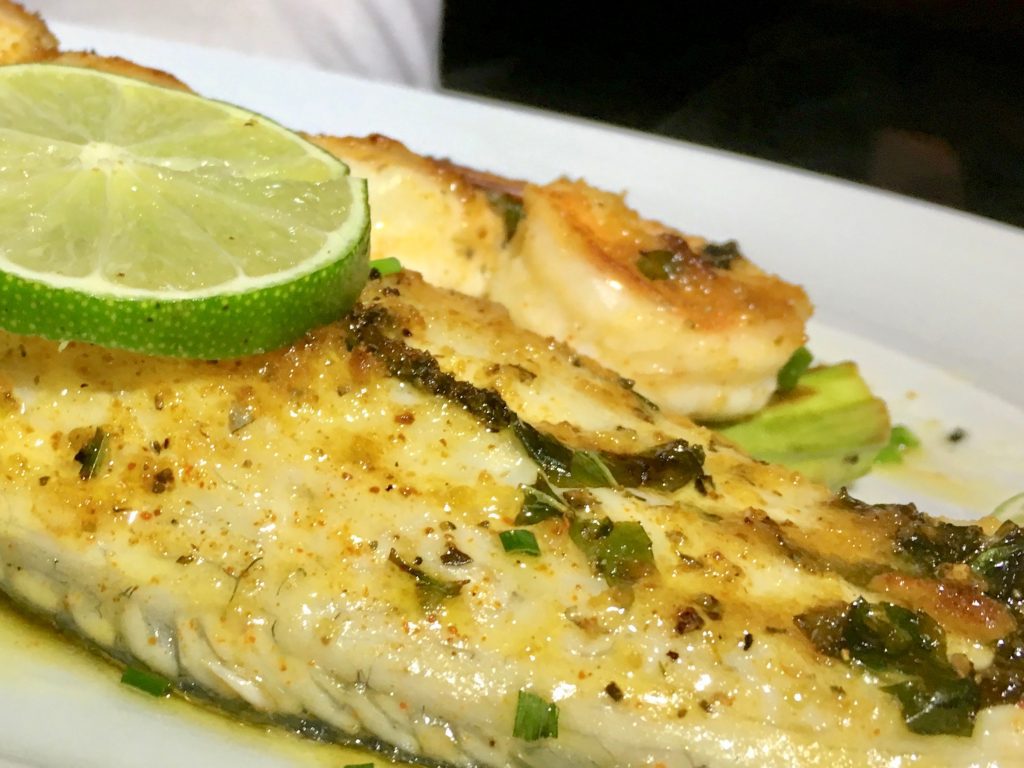 The sides at Tuscany Steakhouse really shine! Don't miss their creamy mac and cheese ($9.95) cooked until crusted; the crisp, not doughy, fried thinly sliced onion rings;  or their fries, as I like them, with a crisp crust where steam rises from the soft potato interior as bitten into ($9.95).
Do save room for the incredibly moist tiramisu ($11.95) with whipped cream. And do make a trip to this inviting steakhouse.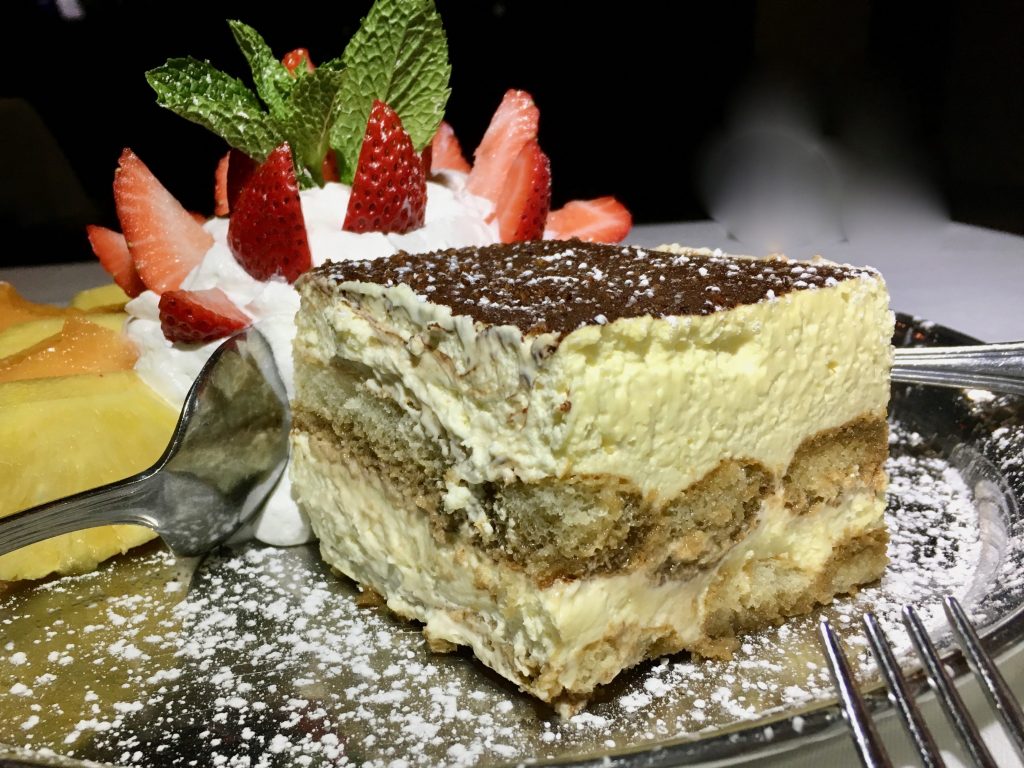 Tuscany Steakhouse
Midtown
117 West 58th street
New York, NY 10019
212.757.8630