Balls, at 59E59 theatre, takes place beginning in 1973 at Houston's Astrodome where Billie Jean King and Bobby Riggs face-off in The Battle of the Sexes tennis match. Interesting concept and execution, with a number of side stories some of which didn't seem to belong. For a full review on Theater Pizzazz click here, although that reviewer liked it much more than I did.
After the 85-minute performance —  long enough for us —  we headed to Amali,  an Italian restaurant on 60th near the theater. We started with two interesting apps. One, a spicy tirokafteri dip made of whipped feta, roasted red pepper and chili served with grilled pita ($12). I'm planning to recreate this at home, it was that good!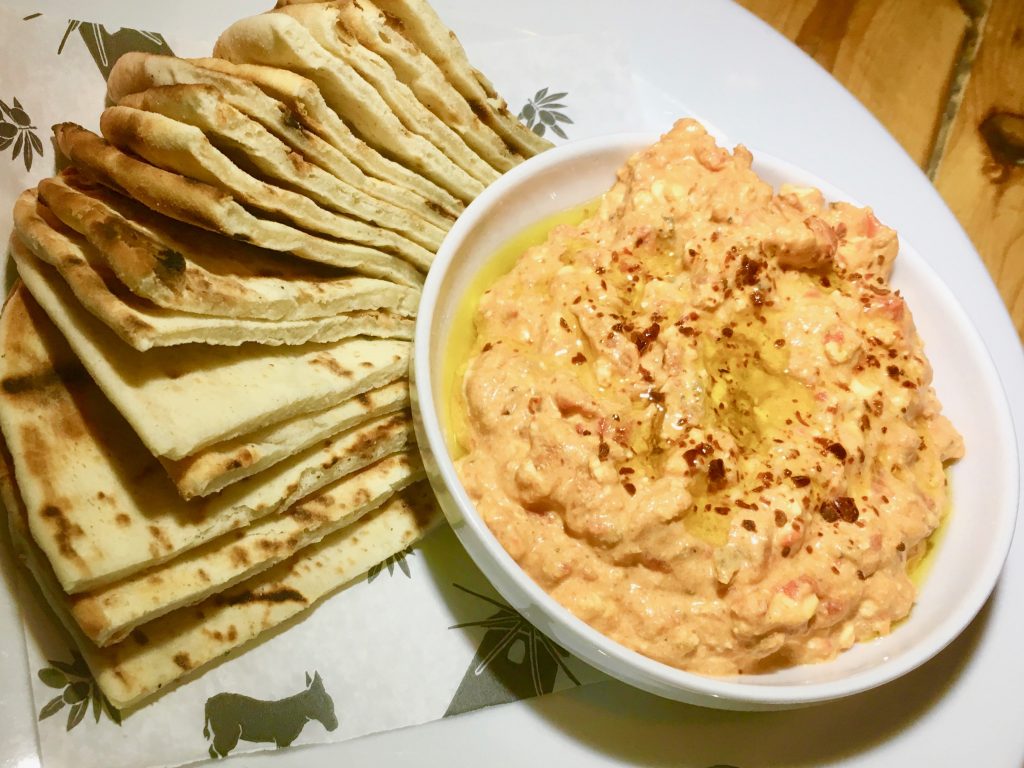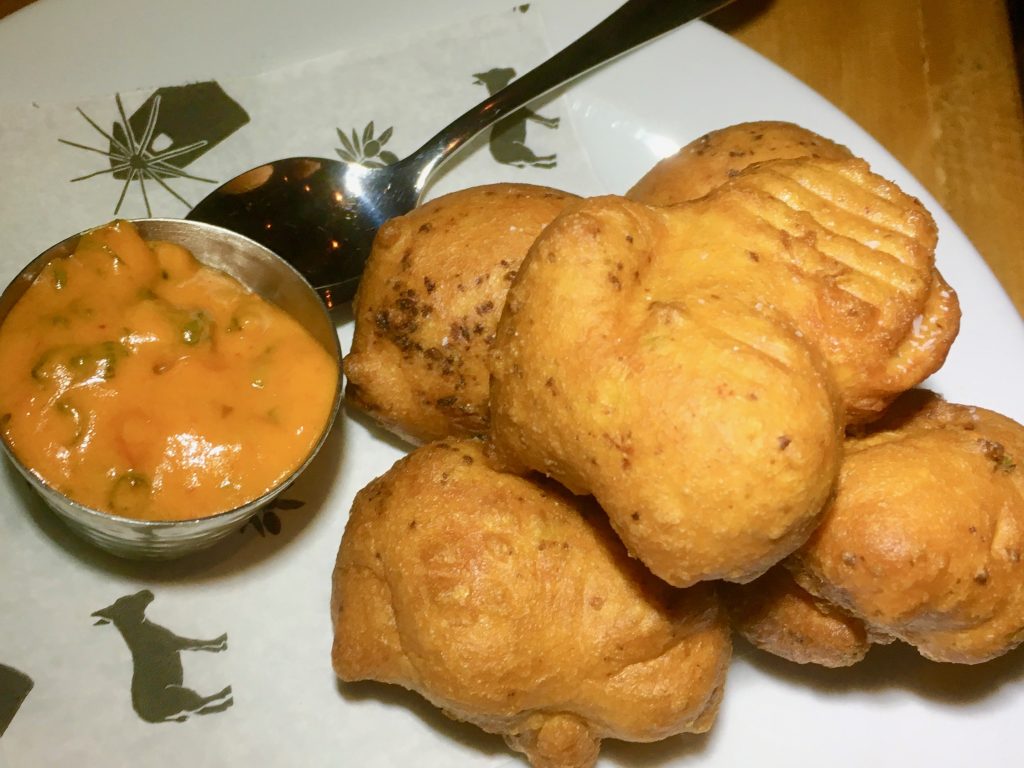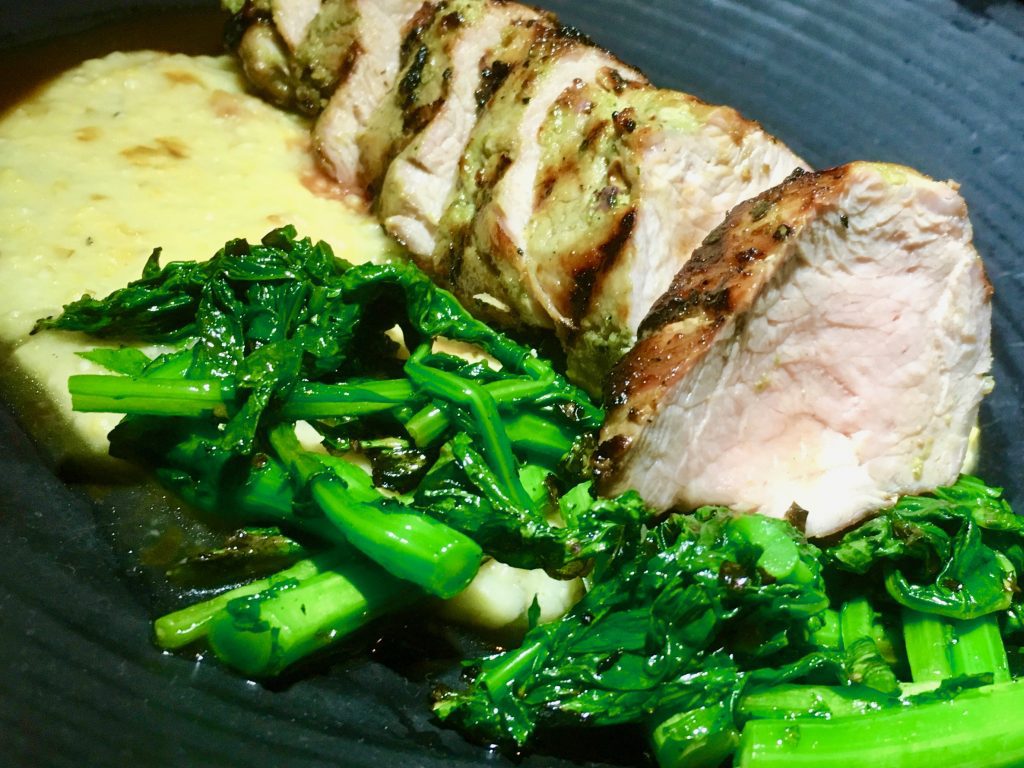 We also had some chickpea and cauliflower croquettes served with a yummy hot and spicy Calabrian sweet and sour chile dip ($16). I found the fried morsels contained too much dough, too little of the eponymous veggies. My dining partner liked them a lot.
We shared the perfectly grilled Berkshire pork line served with broccoli rabe and polenta that had a bit too much added cheese for me ($33).  Still, I'd recommend a trip, especially if you're at theatre nearby.
Amali
115 East 60th Street
New York, NY 10022
(212) 339-8363