First we saw "Bulldozer: The Ballad of Robert Moses," the rock musical at the Theater at St. Clement's. Interesting musical about master builder Robert Moses, how he reshaped New York City in the 20th century and all the controversy around him.
After the show, we decided to try what I was told was cheap eats at the Afghan Kebab House. The service was friendly, the setting quite basic and the food merely okay.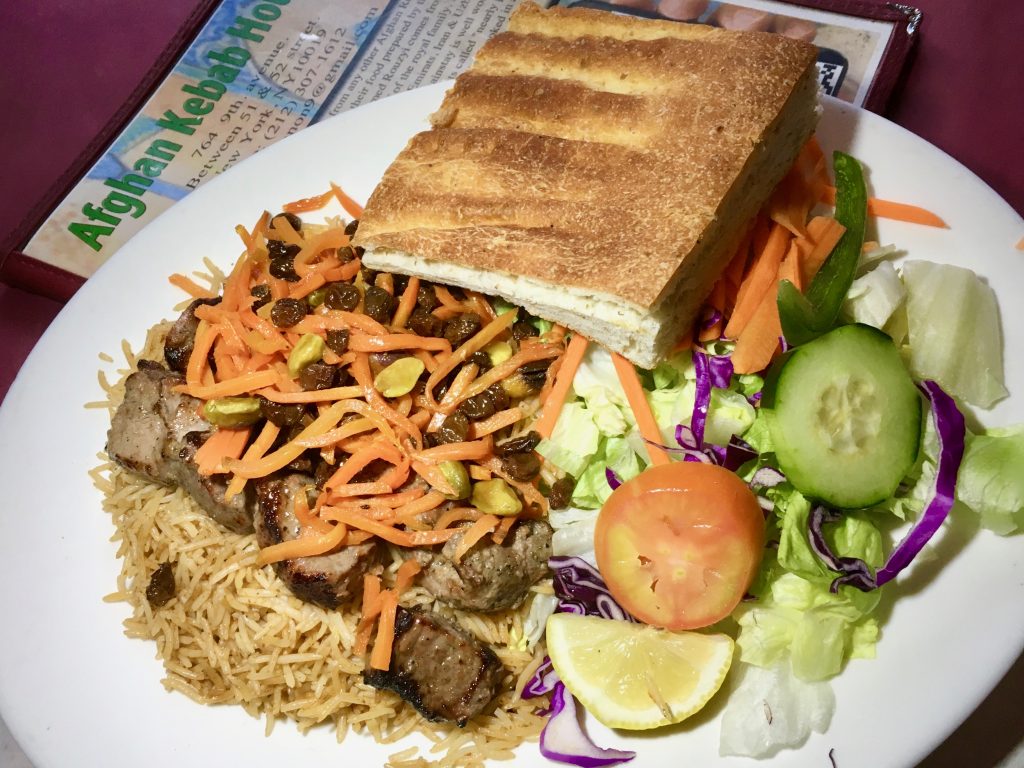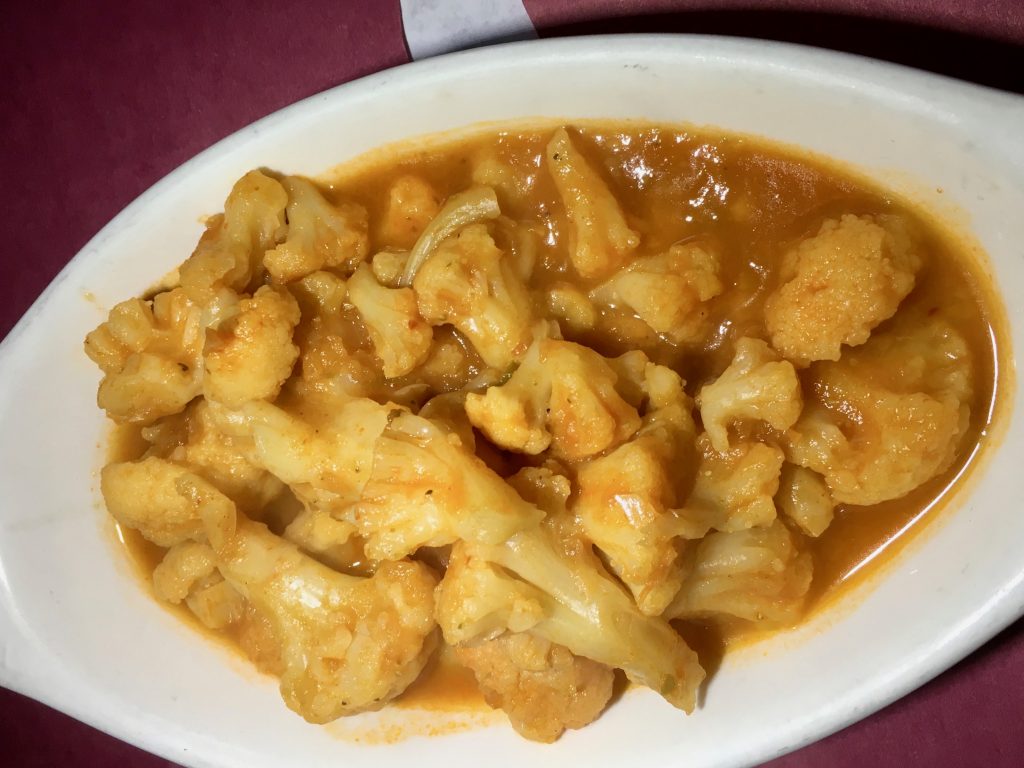 Seasoned lamb kebab came with a pile of brown rice topped with sliced almonds, carrot strips and raisins served with a hunk of white bread and a tossed undressed iceberg salad ($22). I found the lamb a bit grizzly and chewy. I'd go back for just the rice – and a side of seasoned cauliflower in a tomato-based sauce ($10).
Afghan Kebab House
Hell's Kitchen,
764 9th Avenue
New York, NY 10019
(212) 307-1612