When researching the first sous chef awards that Michael Anthony won in 2001, I discovered that that's where I met the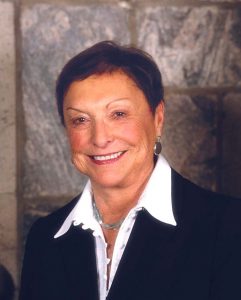 amazing Abigail Kirsch. We were both judges along with Alain Sailhac, who was at the French Culinary Institute (now International Culinary Center) and Paul Barrett, who was Bertolli's communications manager.
I knew of Abigail's eponymous catering company, but wasn't aware of how it began. She shared the story of her beginning by teaching cooking in her Chappaqua kitchen. Her neighbor complained about too many cars in her driveway, he told the town board and they told her to stop. Abigail took it to the New York Supreme Court who sided with her, saying she was allowed to continue. That case brought her notoriety with lots of great PR.
Her first big client request came from Pepsi asking her to cater a picnic for 500. Although she had never catered before, she said yes and then figured out how to serve those attendees a salad niçoise. Today — although Abigail is retired — her Tri-state premier wedding and event caterer and its sister properties now employ about 700 people.
Her responses to our Guest Foodie questions follow.
– bonnie


Follow @BonnieBOTB
Which food product or gadget would you never give up? I would not give up using fresh herbs. The aroma and addition of flavor are irreplaceable. The mini- food processor has saved my prep time, when last minute guests decide to invade my kitchen.
What do you like to serve when you entertain?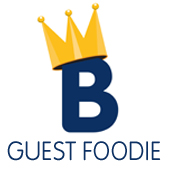 My favorite entrée is osso bucco. The prepping and braising the day before, leaves plenty of time for the rest of the dinner. Of course, the saffron rissoto lends great color and subtle flavor. Poached pears would be a perfect finale.
Describe your "last meal?" The duck at Tour d'Argent in Paris. Beginning with foie gras and finishing with crepes suzette, avoid the scale the next morning. I am a Francophile!
What food is your secret guilty pleasure? Chocolate, cannot survive without it!
What is your go-to neighborhood restaurant? My go to restaurant is Alba's in Port Chester. The bronzino, is exquisitely prepared. The freshness and flavors of the fish are incomparable. I eat very slowly, because I want the flavors to last forever.
What is one food product most people don't know about, but should? My answer to this is what not to eat. I was challenged into eating snake in Hong Kong. The extraordinary taste of oil and over ripe fish was something I would not recommend to anyone.
Describe your worst kitchen disaster and how (if possible) you saved it: Many years ago, a client had asked for vichysoisse as a starter. Making the gallons of soup was easy. Finding it curdled in the morning, was not a pleasant sight. Since I arrived in the kitchen at six o'clock, there was plenty of time to make and chill the soup before the party.
Who was your most influential mentor? My first mentor was my grandmother, a fantastic Russian country cook. My professional mentor was Arno Schmidt, during one of the first courses I took at the CIA.
To follow Abigail Kirsch on Twitter, click here.