Eisenberg Sandwich shop, open since 1929, was one of those places I'd heard about yet had never been. One morning after being NPO (medical lingo not eating anything) for my doctor's visit, I made a point of going there for breakfast.
Outside the shop was a placard offering a $7.99 breakfast egg, cheese and bacon sandwich plus fruit or potato pancakes with coffee. I walked in thinking I had entered a time warp. The diner was empty other than two people at the long counter and a couple in the back room. I think they were regulars as I overheard their quite personal conversation with the staff.
I ordered the special that came with a rough-cooked egg that was scrambled on a grill and served on a partially toasted English muffin with bacon and an American cheese slice. The irregular teeny potato pancakes were tiny but tasty accompanied by a mini-plastic cup of applesauce. (Truth be told, I did my best to rearrange the food to try to make it more attractive for the photo!)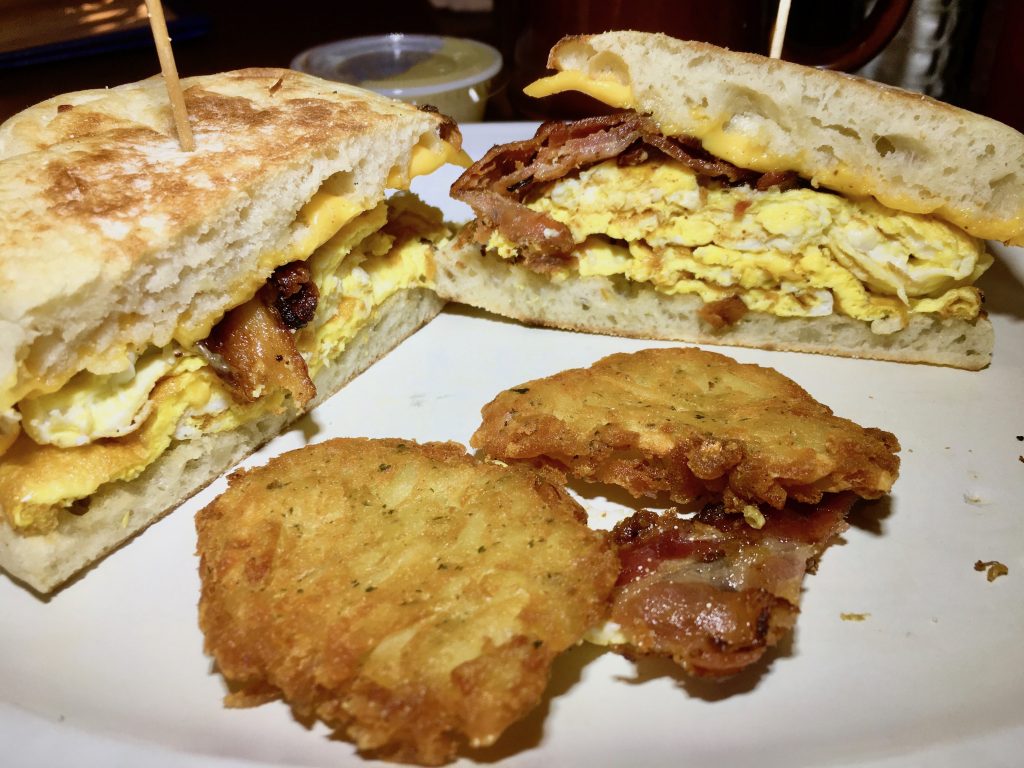 This no-frills sandwich shop is where you can still get a meal for under $10. I'd only recommend it to those looking for nostalgic cheap eats.
Eisenberg's Sandwich Shop
Gramercy-Flatiron
174 5th Avenue
New York 10010
212.675.5096