I returned to Nur, the small 60-seat neighborhood Mediterranean restaurant with modern Middle Eastern cuisine from creative Chef Meir Adoni.
I had to start with the two apps I had on my last visit as they were that good. Do not miss the large Israeli sesame bagel almost bigger than the plate, served with a lima bean messabaha ($15) seasoned with cumin and Bulgarian shipka peppers. Think: flavorful hummus. Also don't miss the artistically plated smoked fire-roasted eggplant carpaccio with raw tahini, pistachios and feta drizzled with rose water ($23).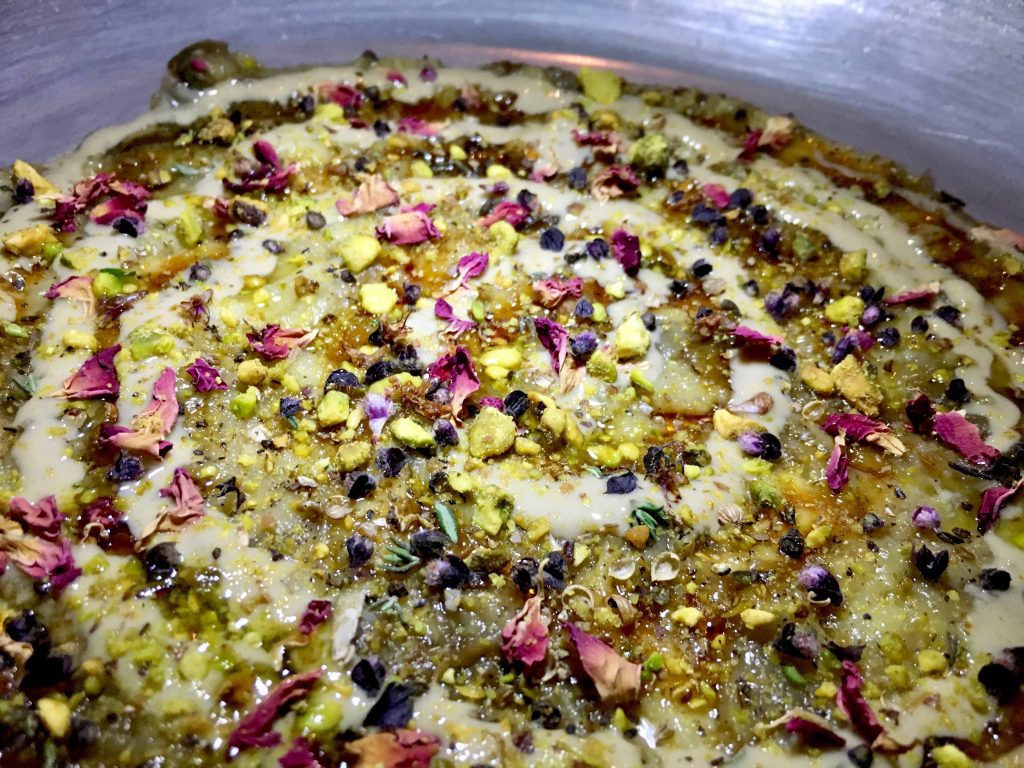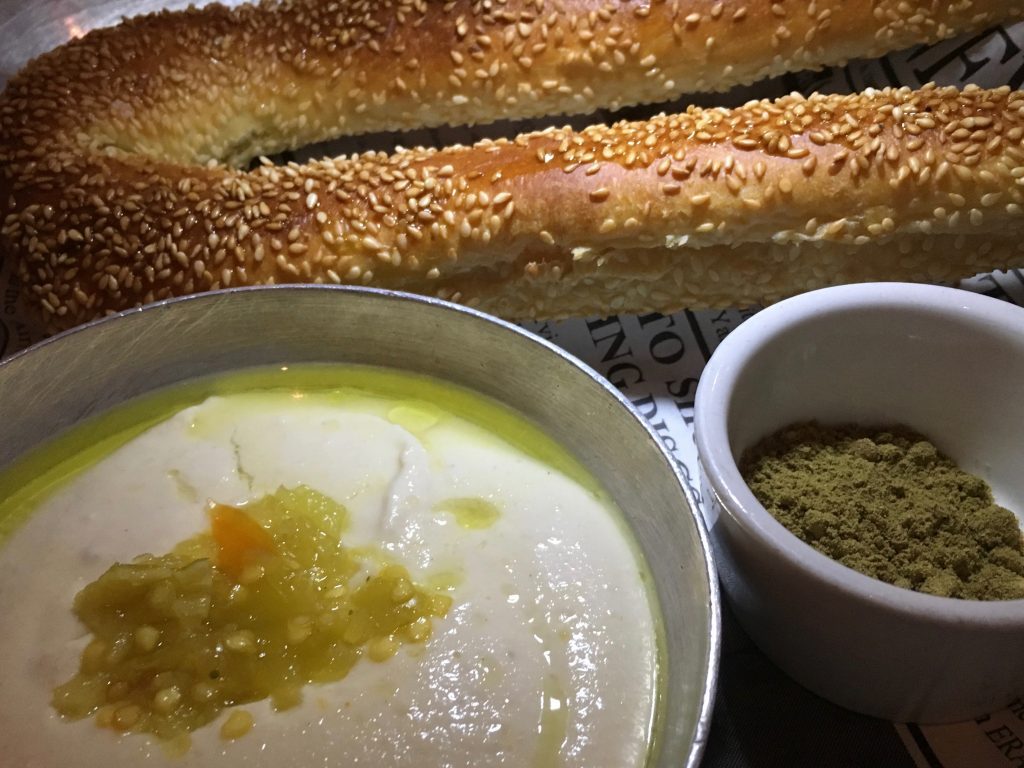 The seared lamb chops ($53) were cooked to perfection, pink inside served with a pumpkin spread and intensely flavored carrots roasted so long they were black. The crispy-skinned boneless branzino came atop freekeh risotto with grilled cabbage, eggplant cream and green veggies ($39).
A birthday dessert included a candle in a macaron and a fresh fruit tart!
If you haven't been, I highly recommend dining at Nur.